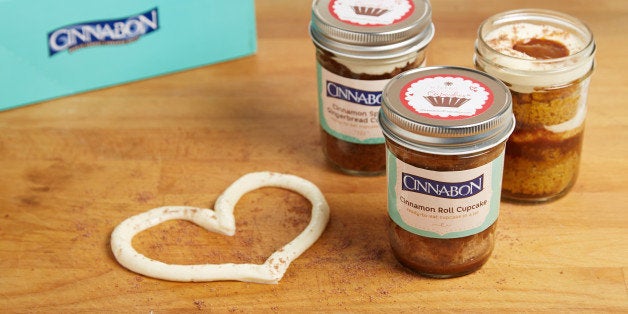 Really...What have you got to lose?
The morning I applied to Shark Tank was like any other. I got up early, headed into the shop and it was business as usual.
While answering emails I thought. "I should apply to Shark Tank today." And so I did. Five days later casting contacted me and the rest as they say, is history.
People are always amazed when I recant this story. And that always surprises me. Could it be because the mantra of "what have you got to lose?" is the way I've lived my entire life? Possibly. I'm willing to go out on a limb here and say most people are afraid to take a chance on things. For the life of me I could never understand why.
Think about it. So what if I applied to Shark Tank and never heard anything? My life would have continued on. I may have been bummed out for a short time but I'd eventually move on to the next idea or thing. What would have been more devastating for me, in my mind would have been living with the "What if?", if I hadn't applied. The thought of wondering what could have been had I not put myself out there is a far worse fear for me than the possibility of rejection.
Some of you may have read my blog piece about my #GirlCrush, Kat Cole.
If not, I've posted it above. While pondering ideas about my next blog post I decided to write about women who I admire. I had a few candidates in mind but I chose Kat Cole because I really loved her back story. I loved what she was about, her whole philanthropic vibe and her love of entrepreneurs.
Once the piece was finished I took a chance and tweeted the link directly at her. I hoped she would see it and read it. Hell, what did I have to lose?
Well, apparently nothing because Kat did see the blog piece and she started to follow Wicked Good Cupcakes on social media. That was really exciting for me. I made a connection that hadn't existed before all because I took a chance.
I began to think about how cool it would be to combine forces with a company like Cinnabon. After all, they had an amazing president, someone I looked up to. Someone I knew I could learn a lot from. And I LOVE the product. (Really. Who doesn't?)
So I did it. I tweeted at Kat privately and told her I admired her, loved Cinnabon and thought that the possibility of uniting our two brands was a home run. Daring? Yes. Scary? Yes. But really, what did I have to lose?
Again, apparently nothing because the end of June, 2015 I received a call from my dream mentor, Kat herself!
I was thrilled for many reasons. First the obvious. She thought enough of me as an entrepreneur and a person to give me the courtesy of a response. Secondly, because Kat thought some sort of partnership sounded like an idea she wanted to explore. And lastly, because I was already involved in a mentoring program, it made me truly understand just how important solid role models are and just how exciting the prospect of learning from a rock star like Kat was.
Fast forward from June to November 23rd. We soft launched our Cinnabon branded jars that day. It was so exciting.
I usually don't stop long enough to take a breath, to step back and appreciate all that we have achieved in our 4 short years as a company. But that day, November 23rd was different.
I actually did take a moment to look over the product photography again, the beautifully co-branded labels and of course, the yummy jars. I still can't believe that 5 months later, a random tweet has morphed into a product and a partnership with Kat and Cinnabon, a billion dollar business and a role model I'm happy to call my hero.
I'm proud that I took a chance (again) and put myself, my feelings and my business out there. The fear of rejection is real for me but the prospect of success is what drives me past that uncomfortable place.
Do yourself and your business a solid and take a chance. Make a dream a reality. Reach for the stars and see how far you can go.
Because at the end of the day, when all is said and done, what do you have to lose?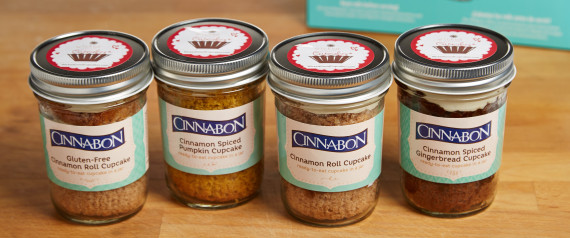 Calling all HuffPost superfans!
Sign up for membership to become a founding member and help shape HuffPost's next chapter