This question originally appeared on Quora.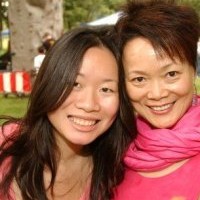 By Nancy Hua, Alumna of MIT

I didn't notice Nolan was using A Tale of Two Cities until the Act 5 (or 7? ...) burial scene where Gordon quotes directly from it, "'Tis a far, far better thing I do than I have ever done," at which point the incongruous stuff such as the scenes of blue collar people tearing fur coats off trophy wives suddenly had an explanation. Those scenes otherwise make zero sense to me: how are the middle class citizens of Gotham suddenly villains staging executions and mock trials?
Anyway, after realizing Nolan was drawing from Dickens, upon closer examination the parallels are pretty tight, right down to the twist ending of A Tale of Two Cities where Madame Defarge turns out to be the daughter of that murdered family paralleling Nolan's reveal of that billionaire lady turning out to be the daughter of Ra's Al Ghul. I guess even though Nolan tries to beat you over the head with it, you can't be heavy handed enough these days, especially with old stuff like Dickens.
Aside from the big reveal in both works turning out to be that the orphaned girl grows up to be the mastermind killer seeking to avenge her family through mass murder, other parallels include:
Everyone having a secret backstory: Batman, Billionaire woman, Catwoman vs. Dickens' Darnay, the DeFarges, and the prisoner doctor dad.
Secret societies: Legion of shadows and conspiracy among the commoners such as the cement truck people vs. Dickens' Jacques peasants conspiracy that began the French revolution.
"Recalled to life" and inventing a new name from prison: the child, Bayne, and Batman escaping from the prison and Catwoman wanting a new identity vs Dickens' doctor and Darnay each separately escaping the Bastille.
Twin or mirror identities in which one dies for the other: Batman and Wayne faking deaths vs Darnay and that drunk guy switching places in the final scene.
Faithful, bachelor servant: Alfred vs. Lorry.
Incompetent, oblivious leaders or the leaders being lecherous scumbags: that rich guy Catwoman seduces and uses as her cover or the mayor at his football game vs. the monsigniere.
Using the rich's own weapons against them: using Wayne's armory against Gotham vs imprisoning the rich in the Bastille.
The courtroom mock trial scene.
Hero returning to save the commoners who cry out for his help: Batman becomes Batman again and somehow goes from the Asiatic prison to Gotham because he can't stand the sufferings of his citizens on TV. Similarly, Darnay returns to Paris because his old servant writes him pleading for help against injustice.
Misunderstood nobleman hero: Wayne and Darnay, both donate their entire fortunes to the poor before the works even begin (Wayne turns out to have invested everything in his nuclear energy project and Darnay forsakes his entire estate and changes his name, hoping the commoners will appreciate taking over his lands).
Baleful, brutish servant who executes mastermind mistress's bidding: Bayne and Madame Defarge's husband.
Both Nolan and Dickens are firmly in the top 1%. Like Nolan, Dickens was a wildly successful celebrity writer in his times, widely acknowledged as a genius. However, Dickens was born into poverty, so while A Tale of Two Cities is strongly critical of the chaos and popular uprising, he was passionately empathetic with the poor and also condemned their abuse and the decadence of the rich. The donation of Wayne Manor to orphan boys would probably be something Dickens would admire.
The chaos and violence against the rich is something criticized in both Dickens and The Dark Knight Rises - even Catwoman repents and decides that maybe it wasn't what she wanted after all. A Tale of Two Cities struck me as being about karma and breaking the cycle of evil: Madame Defarge allows vengeance to consume her life so that she's indifferent between good and evil. As long as you allow this to happen, you're doomed no matter what your original victimization was because despite coming from a family victimized by the rich, Defarge is clearly the villain in Dickens' book who ends up pitilessly killing many innocent people. In contrast to Madame Defarge, Darnay tries to break the cycle of careless decadence by forsaking his lands and title. After assuming a new name and occupation, he achieves happiness and love. Darnay's twin/mirror, the drunk dude whose name I forget, also breaks his cycle of wastrel drunkenness by taking Darnay's place at the guillotine, finally redeeming himself and gaining a tragic yet noble sort of dignity and heroism.
Like A Tale of Two Cities, The Dark Knight Rises has a lot of ideas about rebirth. The billionaire lady is stuck in the past and loses all likeability - I don't understand her obsession with her weird quest to redeem her dad to the point that she commits a mass murder-suicide. Alfred is continuously bugging Wayne to finally break out from the past, which he ends up successfully doing, which I guess is supposed to be a positive ending. Catwoman is also all about breaking from her past and also finally succeeds, which is supposed to be a victorious note in the movie.
Thematically Nolan and Dickens are both saying that even if stuff sucked a lot in the past (like mom dying in prison and everyone getting the plague and having to climb out of the pit you were born in with a weird, deformed, masked dude as your only friend), you have to somehow get over it! Life is unfair and it sucks! But there can be heroes (ranging from vigilante billionaires/ French noblemen to petty thieves/ drunken lawyers) who are self sacrificing enough to try to rescue the community from the injustice they've been suffering under for ages. And instead of chaotically turning against said heroes and vilifying them for sticking their necks out, the community should be noble and self sacrificing in turn, the way those policemen finally got out of their homes and senselessly/ admirably rushed into a mob of criminals shooting machine guns ... And unlike how the Madame Defarge convinced the French Revolutionaries to guillotine Darnay despite first acquitting him.
It's a positive message saying everyone should have some compassion and that any individual can be a hero as long as there's love. I think the message came out more naturally in A Tale of Two Cities than in The Dark Knight Rises, but it's there in both.
Calling all HuffPost superfans!
Sign up for membership to become a founding member and help shape HuffPost's next chapter