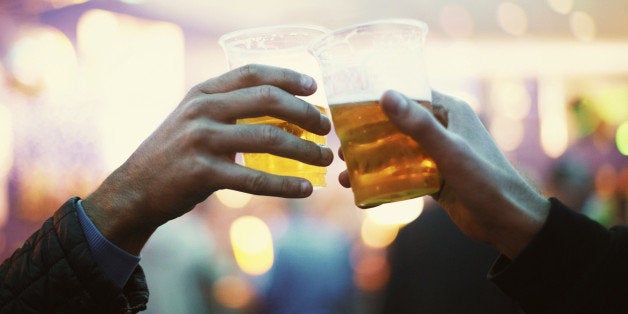 As human beings, we are incredibly susceptible to our environment.
It's not that your friends are talking behind your back. It's who you hang out with that says something a lot your health.
The people you spend time with, places you frequent, food you eat, and the thoughts you think all affect who you are on a deep unconscious level. They contribute to your perception of the world, the vibration at which you operate, and ultimately to your health.
This can work to your advantage. For example, with a mentor. This is someone you associate with because you admire and want to be like them. The goal is to hang around this person long enough that the way they think, act, and react to life events begins to rub off on you.
You're up-levelling simply by being around them.
Just the same, the more time you spend with people in negative habits and low vibrational thinking, the more susceptible you are to taking these on as your own.
Remember, everything is energy. It's your responsibility to protect yourself and your energy from low or negative vibrations.
Your Friends = Your Health
What you may not realize is that when it comes to your health, the opinions and practices of the people around you influence your choices and behaviour, maybe even more than you know.
Think about it; if you hang around with healthy eaters who make their own food, always take the stairs, and are religious about their workouts, you'll likely start to pay more attention to what you eat and how often you exercise.
Conversely, spend time with people who are making excuses about their poor food choices, and spend their waking hours in the seated position, and soon you might find yourself doing the same.
When you fail to monitor your associations your perspective will shift. As your perspective shifts, your standards slip and your behaviours no longer reflect the best that you are capable of. You cease to live life full out.
What Do Your Friends Say About You? (Exercise)
Take action and commit to living your life with quality, starting right now.
1. List your top five associations. These are the top 5 people you interact with on a regular basis (think your spouse, parents, boss, coworkers, friends).
2. Next to their name note: how healthy are their habits? Do they have healthy relationships? Take good care of themselves? Do their attitudes and behaviours reflect the ones you want to hold? To what degree would you want to be like them?
3. Now note what you admire about each of the people in your life and make sure you're interacting with them in ways that their best qualities are the ones rubbing off on you.
If doing this exercise is making you cringe, it's time to make some changes in who you spend your time with.
Is there someone you want to be more like? Make plans to spend time with them or talk to them about the areas they shine in. Maybe you notice that your strengths match another's weaknesses, this is an area you could teach them a thing or two about.
It's the tiny habits you have every single day that compound over time into greater strength, energy, and joy, or chronic fatigue, poor health, and unhappiness. Regularly take stock of your associations to keep your health and life on the right track.
In what direction are you headed? Share in the comments how your associations have positively influenced your life.