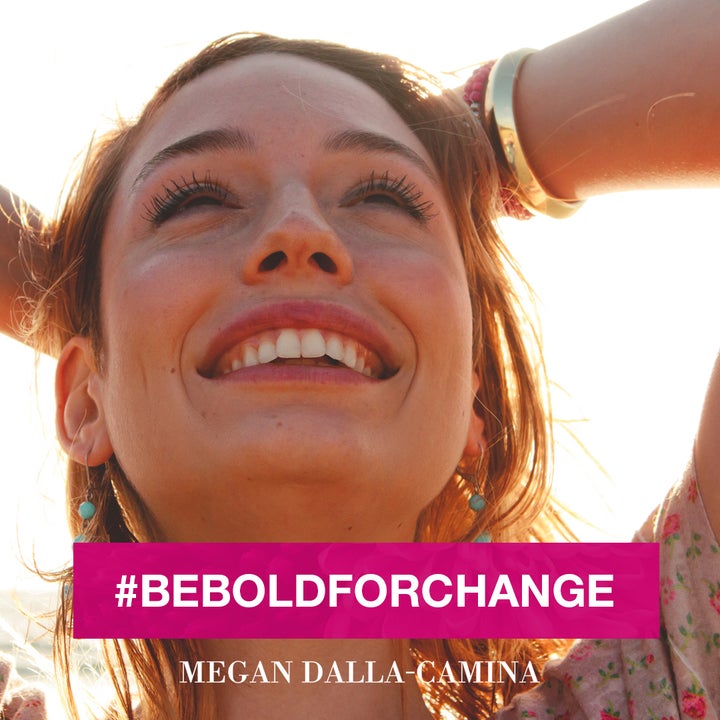 It's still dark outside as I write this, the first glimpses of light just starting to peak through. I wanted to be up super early today, because it's an important day. It's International Women's Day, a day where we celebrate the wonderful achievements of women and girls around the world. It's also a day where we remind ourselves just how far we have left to go, to live in a world that is safe, just and equitable for everyone. And it's a day where we focus our collective attention back to the seemingly immovable problem of getting more women into leadership roles.
I am out speaking this week at events around the country, in big organisations and at women's conferences. As I was preparing my talks and gathering data, there have been two numbers that have gotten my attention, and yes, gotten me all hot and (still) bothered and ranting and raving.
More than a year ago now the World Economic Forum estimated that it would take around 117 years for the world to reach gender parity. When that number was published, people everywhere, particularly women, were suitably outraged. 117 years! Seriously? We knew things were bad. You don't need to be a strategist or researcher in this space like I am to know that. You just have to look around at the lack of women in roles of power or leadership to get it. But 117 years? It was a deeply depressing revelation.
And yet, things could get worse. Because in their latest report the WEF restated that number to 170 years. 170 years until the world reaches gender parity (now 169 years in 2017). And when they reviewed all that had and had not happened around the world in the past 12 months, they reported that whilst some countries had made gains, others had retracted, making any overall progress sketchy at best.
I was hosting a call yesterday with one of the women's leadership coaching groups I lead and I was sharing these numbers. In the next breath, I was stating that the theme for IWD this year is #beboldforchange. And I could feel the energy of the group plummet. If the numbers are that bad, and getting worse, isn't it pretty much hopeless? With all of the attention on women, and gender diversity, and rising up and things are getting worse, why should we even bother with all this lead like a woman, over turn the patriarchy, women rise-women march work?
The frustration is real. The anger and outrage is real. And so is the sense of hopelessness that can come as we look around the world to all that is so unjust from the first world to the rest of the world, and all that is left to do.
But there is no time for hopelessness. Take any sense of frustration you feel and put it to work. For you, for women in your community, in your business, your organisation, your family, your social network.
Today, women are going on strike all over the world. Whilst in January, women across the world came out in the millions to march in protest against President Donald Trump, today on International Women's Day women are hoping to make another point by not showing up at all.
Whilst I will be working, not striking, today, speaking at an event to change the conversation on women, leadership and work, I stand with my sisters who will be. Women and men across the U.S. will participate in A Day Without A Woman—a movement seeking to show the vital role women play in both the domestic and global economy. It also aims to bring attention to the lower wages, sexual harassment, discrimination, and job insecurity that women often face.
Those taking part are encouraged to take the day off from paid or unpaid labor, avoid shopping for one day (though they may make an exception for small, women or minority-owned businesses), and wear red—which, according to Tamika Mallory, a co-chair of the Women's March on Washington, was chosen because "it signifies love and sacrifice, and is the color of energy and action."
And the rest of the world have their own ways of celebrating IWD. As reported on fortune.com, in Scotland, Prime Minister Nicola Sturgeon will host 400 women from around the country in the Scottish Parliament on Wednesday. Sturgeon, an ardent advocate for women's rights, has prioritised having a gender-balanced cabinet and argues that the future of the women's movement relies upon improving the affordability of childcare. "It's a source of frustration that, decades on from legislation that was supposed to pave the way for equality of the sexes, too many gaps remain," she writes in the Guardian.
In Italy, women will enjoy free entry to the country's museums and cultural sites, which will devote themselves to exhibitions that "celebrate the feminine world" by highlighting art by and about women.
In Russia, where Women's Day is a century-old holiday that trumps Valentine's Day in importance, men will be rushing to arrange at times extravagant celebrations for the women in their lives.
In Armenia, March 8 marks the start of an unofficial "Women's Month" that culminates with a "Motherhood and Beauty Day" on April 7.
But it's not all marches and celebrations. As also reported on fortune.com, the Middle East is, as expected, not rising up for women.
In the Gaza strip, Hamas banned any celebration of the holiday, which is a nation-wide celebration in the Palestinian National Authority.
In Turkey, women ignored a government ban against a Women's day protest on Sunday, when they marched against the country's increasingly repressive environment and its poor regard for gender equality. Police fired rubber bullets into the peacefully protesting crowd.
And then, even in places where you might not expect it, progress. Saudi Arabia celebrated its first-ever women's day last month in Riyadh.
It is not hopeless. It never is. Yes there is a massive amount of work to do. But there is also a rising taking place around the world that we have never seen before. A sense of possibility for all that can change when women and men come together in unity and peace to create positive change. And what can happen when women rise up and say no more.
We need to celebrate the small wins. We need to celebrate every woman who stands up, for herself or for others around her. And we need to encourage, support and thank the good men who are there with us every step of the way.
We also need to ensure that as we are looking outward to what needs to change in the world, that we are also looking inward at how we are empowering ourselves to step into the change we are collectively creating.
So I ask you on this important day, what are you doing for yourself?
What steps are you taking to create a vision for your life that inspires you? What steps are you taking toward building a career that is purposeful and meaningful for you? What actions are you taking to overcome challenges that are in your way?
I ask you the same question I asked the women on my coaching call yesterday: what are the small yet bold steps you can take today, and tomorrow and the next day, to be bold for change?
How can you be just a little bolder today? Can you support yourself a little bit more? And what can you do to support other women step into their boldness and power?
Whilst many of us want to change the world, we must realise that change happens right here in this moment, in the very environment that we live in everyday. Reclaim your power when you feel too angry or frustrated about the lack of progress. And look at the simple things you can do every day, for your life, your career, your friends, your community, your team, to make progress in your own circle of influence.
And change starts with us. So be bold. For yourself. Today.
Happy International Women's Day. My prayer today is that we create a world where all women and children are happy, safe, healthy, educated and free, and live in a world that enables them to reach out and achieve all that is possible.
I honour you. Thanks for being here.
Take action: I'm on a mission to empower as many women around the world as I possibly can with the tools to step into their power. One small step you can take today to empower yourself is to join my completely free online career training that is taking place next Wednesday. I will give you the tools that only my private clients get access to, and help you to create a plan and get unstuck so you can create the career and life you are dreaming about. You can secure your spot here. And one small step you can take to empower and support other women, is to share this link with them, so they can get these life changing tools as well. I look forward to you joining me in the workshop.
Click it to Tweet it out: I just signed up for FREE online training to get unstuck with my career. You can join me here: http://www.megandallacamina.com/webinar/
Related
Popular in the Community