The observance of the International Women's Day is a day set aside to honour achievements of women over the years. We are celebrating how far women have come, encouraging ourselves to continue to strive and discuss where we are headed. The theme this year is so apt as it is focusing on boldness - #BeBoldForChange.
The average woman wears many hats today and being bold goes hand in hand with achieving it all. We all hear the different quotes that encourage women that impossible is nothing, that you can do and be everything you set your mind to. However to do all these things it needs to be done with boldness!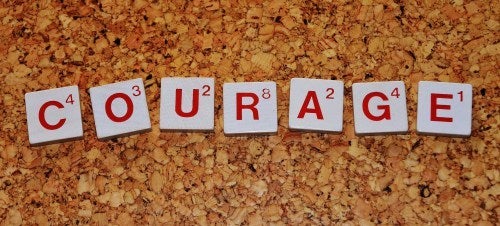 How can we ensure that the girls we are raising today are bold? We need to show them what boldness looks like - not like a man but like a woman. As a mum, you might be balancing work and life, or you might be a stay-at-home - the way you don multiple hats is what your daughter and other girls around you are watching.
There are still real questions on how a woman can juggle her ambitions and career aspirations with motherhood? How have the changing roles been embraced in our society?
Many ladies will tell you that they believe in the unspoken rule of one or the other. They believe that to excel at home then your career has suffered, or that if you are business executive then your homefront has suffered. However, what if we have real conversations with the girls we are raising, to show that it is possible to do it all. To embrace the reality of "sacrifice" everything of excellence takes sacrifice so we must boldly embrace this.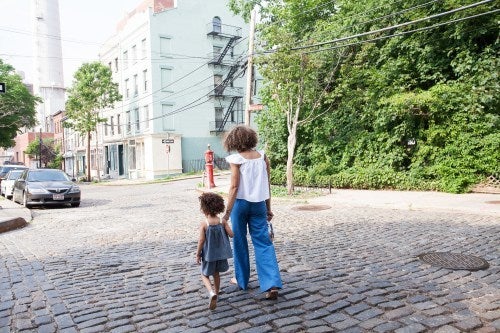 3 ways to foster a bold culture
Be Bold - You Need Courage
It takes a lot of courage to attain any feat, but the more we attempt with courage the easier it becomes to try new things and achieve our goals and aspirations. Women have been conditioned to think that being bold means that you are acting like a man, or to step all over toes and crush them. This is not what it means to be bold and have courage.
It is about having the courage to be uniquely you because you have a special DNA to achieve what God has wired you for. You need courage because sometimes you will need to stand up and defend what you believe in. I implore us to share the notion of feminine boldness as we raise our daughters, nieces and young ladies we are blessed to impact. We are the fairer sex but not an incompetent sex. I like the definition of boldness here which says "a person showing a willingness to take risks; confident and courageous" and guess what it is not tied to a gender.
Be Bold - Be an Example to Emulate
Bold women many times either had a bold mother or role model around growing up. However, somehow over the years, girls start to hear "don't do that you are a girl" or pick up a sense that certain roles are for boys alone. Every child I believe has equal opportunity to be great at something while embracing who they are.
Share real stories with the younger ones around you, let them learn from you. Share with them some of the decisions you made through the years, celebrate other women who have done amazing things and let us start to see that we can support each other and make a difference in our circles of influence. The beautiful thing about being women is that it is so easy to celebrate ourselves. Celebrate the woman who raised awesome children, the woman who started her own business in a male-dominated sector. Celebrate the woman who knows how to make clothes that fit like a glove. So what is the point? Be an example and share examples!
Our children embody us and do what they see. We need to be the change we want and the society we desire. That way, they would grow up to reach for that same change and society.
Be Bold - You Can Do It
We need to teach our daughters to be to be brave, bold and confident. Raise girls to believe that with determination they can achieve the goals they set out to pursue. When you do this you have planted the necessary seeds of an I-CAN attitude. To know that they can attain heights and excel at many things. Affirmations are a great way for your children to grow in the spirit of excellence. If parents focus on raising girls who do not make excuses for having great ideas, then society will have more women who do not succumb to negative thoughts.
It is never too early nor is it ever too late to be bold for change. Any change you desire starts with you. The way we raise our girls and boys to be accommodating of differences is a great starting point. [Read: While raising empowered girls do not forget the boys]
Popular in the Community