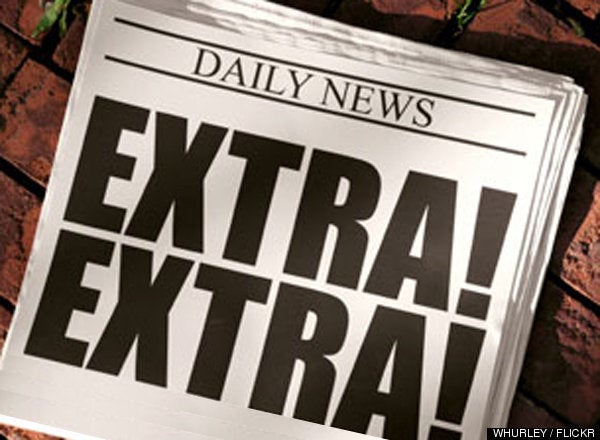 As new technologies continue to challenge and disrupt the stability of traditional media, many legacy companies are turning to universities -- in hope they can become new laboratories for innovation. Collaborative efforts include hyperlocal news initiatives and practicums that are re-imaging traditional methods for training journalists.
Institutions of higher learning have always been tasked with cultivating the next generation of young professionals. However, today's college intern is likely to be learning -- and teaching. This is especially true as companies grapple with how to integrate social media into their workflows.
In order to remain relevant and viable, many established journalists are now challenged to learn the business side of media. It's unfamiliar, often resisted -- and yet a necessary evolution of the profession. This is not to suggest that journalistic integrity should ever be compromised by profit motives. However, journalism businesses must be sustainable to fulfill their civic mission, and journalists need a better understanding of that process. Several new initiatives intend to bridge this gap.
This past week, Stanford and Columbia Universities announced the establishment of the Brown Center for Media Innovation made possible by a gift of $30 million from former Cosmopolitan magazine editor Helen Gurley-Brown and her husband, former movie studio executive David Brown. A similar, Center for Journalism Innovation is being established by the School of Journalism and Communication, University of Oregon. The Cronkite School at Arizona State University, and City University of New York are also leading the charge.
However, a fair question is: how can these initiatives best fulfill on their objectives? Especially, when uncertainty is at the root of innovation? These are questions we tackled during the inaugural launch of the Scripps Howard Entrepreneurial Journalism Institute, a week-long gathering of journalism professors from across North America, held this past month at the Cronkite School.

Among the many inspiring guest speakers present was Francine Hardaway, a Phoenix-based business consultant who coaches budding entrepreneurs. While her peers are likely contemplating retirement, Francine stays energized by mentoring young innovators. She's a former classroom instructor whose instincts led her to ultimately leave formal teaching. Francine invested in a few of her former students' start ups that she considered promising, which resulted in sizable financial gains. She's quick to note, these were former students' start ups -- least anyone suggest there was any conflict of interests.
Francine's new found freedom allows her to bridge the gap between academia and industry -- in ways that might not otherwise be contemplated. She's a key advisor for Gangplank, a collaborative workspace in Phoenix where young creatives re-imagine and re-invent what's possible in media and other industries. Conceptually, collaborative workspaces are not new. Francine has helped to distinguish Gangplank by culling together other experts, like herself, who hold office hours. The structure allows young hopefuls to benefit from the wisdom that comes with being around seasoned pros.
Institutions seeking to impact the future of media would be smart to emulate this model -- on their premises. To fulfill their promise these new innovation programs must in fact become centers -- for more than lectures, workshops, and coursework. They must be Petri dishes, where experimentation is both welcome and supported.

Calling all HuffPost superfans!
Sign up for membership to become a founding member and help shape HuffPost's next chapter