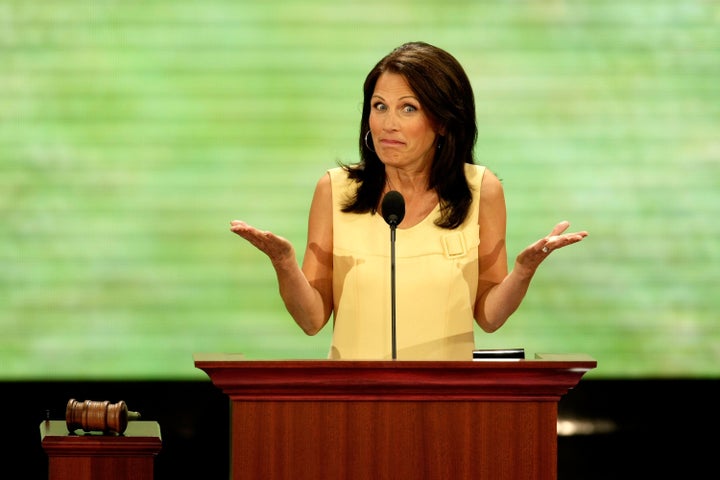 Over the weekend, supposed Presidential candidate Michele Bachmann made some news after she mistook the state of New Hampshire as the location of the Battles of Lexington and Concord that began the military conflict of the American Revolution.
But I don't worry about the effect that Michele Bachmann's loose grasp of historical fact has on the political discourse. If anything, our political discourse is only improved by the strange sounds that emerge from her wordhole. Who I really worry about is the children. Specifically, the many, many children that Michele Bachmann has home-schooled, at P.S. Double-WTF in Stillwater, Minn. Bachmann is set to appear at an event in Iowa on March 23, sponsored by the Network of Iowa Christian Home Educators.
"As a mother of 5 and foster mother to 23, as well as someone who homeschooled her children, Congresswoman Bachmann is a strong supporter of homeschooling and is looking forward to speaking to the group in Iowa," says Bachmann spokesman Doug Sachtleben.
Wow, that's 28 kids who think that Lexington and Concord are in New Hampshire, as well as the following:
[Would you like to follow me on Twitter? Because why not? Also, please send tips to tv@huffingtonpost.com -- learn more about our media monitoring project here.]

Popular in the Community