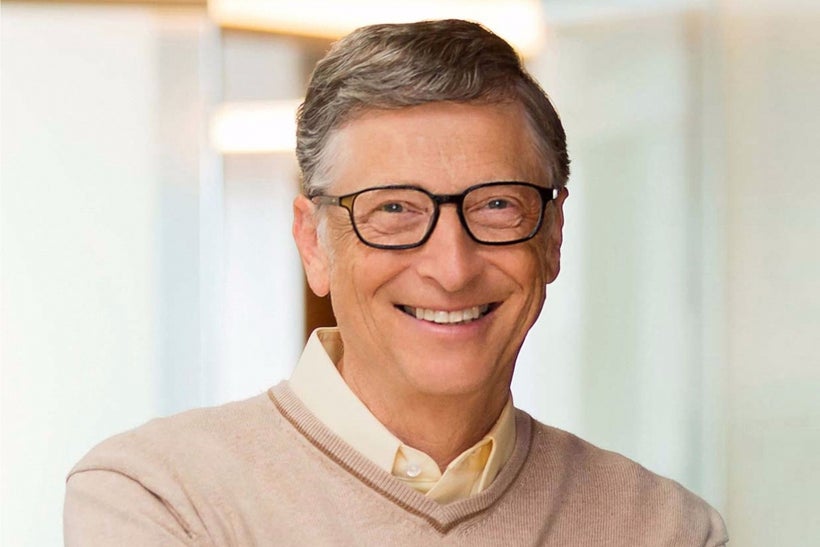 Bill Gates, popular as the co-founder of Microsoft has got an enviable net worth of $86 Billion but that's not all that he stands for. The business magnet, author and investor has a warm heart for philanthropy and has showcased this trait for decades. Through Bill Gate's habit of voraciously studying books, he learnt about the work of Andrew Carnegie and John D Rockefeller and their giving nature, which was one of the reasons Bill committed to philanthropy. Despite giving away a huge chunk of his wealth to charity, many wonder why he's been on the list of one of the wealthiest people in the world, since 1995. It goes beyond the money!
In a recent AMA (Ask Me Anything) session by Reddit, Bill Gates mentioned some advice he would give to his 19-year old self."Although the Foundation work is super promising and will be the biggest thing over the decades ahead I still think the chance to be part of the software revolution empowering people was the biggest thing I have gotten to do,"
Indeed, it goes beyond amassing riches, but also living on certain life principles and providing solutions to humanity. These are some reasons we love Bill Gates and four key lessons we can learn from him:
After visiting a Tuberculosis clinic on one of his visits to Africa, he decided to do things that would help a lot of people get out of poverty altogether. This birthed The Bill & Melinda Gates Foundation, of which he has invested about $28 billion that focuses on health, education and economic development in developing countries. He made philanthropy his full time job in 2006, after stepping down from his full-time position at Microsoft.
Also in 2010, he and Warren Buffet started The Giving Pledge, a campaign that encourages the wealthiest people in the world to give at least half their wealth to philanthropic causes.
We love this great love for humanity and a sincere effort to leave the world a better place than he found it!
His Love for Sharing Knowledge
Bill Gates has authored two books "The Road Ahead" and "Business at the speed of thought", both sharing tips for business success. He has also shared ideas at TED conferences and other entrepreneurial meet-ups. From his TED talks, to his personal blog, to his twitter and also the two books he has authored so far; Bill Gates has shown that he loves to share all that he knows, all that can help make this world a better place.
Here's three of his insightful quotes for you to reflect on;
"Don't compare yourself with anyone else in this world. If you do so, you are insulting yourself"
"Your most unhappy customers are your greatest source of learning"
"It's fine to celebrate success but it is more important to heed the lessons of failure"
Calling all HuffPost superfans!
Sign up for membership to become a founding member and help shape HuffPost's next chapter
This post was published on the now-closed HuffPost Contributor platform. Contributors control their own work and posted freely to our site. If you need to flag this entry as abusive,
send us an email
.