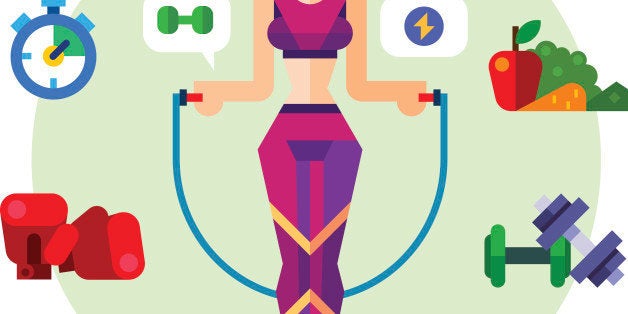 In the two years since I've graduated with my Master of Public Health, I've already undergone what some may consider a drastic career change from the biotechnology industry to higher education.
If I had a penny for every time someone asked me "What does that have to do with health?" I wouldn't have to work at all.
All kidding aside, though, I believe that health encompasses every single aspect of our lives.
Let's start by looking at the definition of public health. According to C.E.A. Winslow, one of the forefathers of public health, public health is:
The science and art of preventing disease, prolonging life and promoting physical and emotional wellbeing.
The last part of that definition, promoting physical and emotional wellbeing, is crucial to why I decided to pursue my MPH.
For me, health is not just about preventing or treating diseases. It is about enhancing quality of life and empowering people to take ownership of their wellbeing.
Listed below are fields about which I am passionate--fields that one would not traditionally associate with health. I would like to disabuse the notion that these fields "are irrelevant to health" and explore the health- and wellness-related implications of all of them.
It should come as no surprise that on-time high school graduation is directly linked to healthier living. Having a high school and college education opens up opportunities for economic stability, enabling better housing in safer neighborhoods, healthier food, and better medical care and health insurance.
School also offers access to health information, making students more informed about healthy behaviors.
Education can also enhance social support, which is a significant predictor for health outcomes.
Education enhances self-esteem helps people gain control over their lives, which is associated with better health. In fact, research suggests that investments to improve educational achievement can save more lives than medical advances (Woolf, et al., 2007).
Conversely, the pressure to achieve in many communities can lead to detrimental health behaviors and outcomes. It is therefore important to foster a balance between working hard to complete school and not overworking oneself to the point of anxiety and illness.
What comes to mind when you think of the perfect city?
Perhaps it's easy access to public transportation so that you don't have to worry about being stuck in traffic during your commute.
Or maybe it's having safe sidewalks so that your kids can walk to school without your worrying about their safety.
It could even be having the confidence to walk around your neighborhood in the middle of the night without the fear of being attacked.
Do you see a pattern here?
How we interact with the space around us is directly correlated with health and wellness outcomes. For example, cities where walking is the norm typically fare better in terms of cardiovascular health outcomes.
We are individual beings among an interconnected ecosystem. When one part of our ecosystem suffers, we all bear the consequences.
According to the World Health Organization, unsafe water and poor sanitation and hygiene kill around 1.7 million people a year. Air pollution caused by vehicles, industry and energy production kills around 800,000 people a year. The impacts of climate change, including extreme weather events, changing disease patterns and affected agricultural production kills around 150,000 people a year.
If we all do our part to care for the planet, we help ensure happier and healthier lives for ourselves and our communities.
We are constantly inundated in our everyday lives with media messages about how we should look, how we should act and what we "need" in order to be happy and successful in our lives.
Media consumption undoubtedly affects how we view ourselves. In a study that exposed college girls to 40 full-page photographs from Vogue, Cosmopolitan and Glamor magazines, girls exposed to images of idealized models reported more eating disorder symptoms, more negative mood states and lower self-esteem compared to girls in the control group (Zurbriggen & Morgan, 2006).
If we changed the messages society is exposed to such that they highlight people's assets rather than their lacks, we would see people's self-worth, and hence health and wellbeing, improve.
I did not get my MPH solely to ensure that populations are disease-free. I got my MPH because I care about addressing the social, cultural and structural factors that impact people's everyday wellbeing.
I hope that as people understand how health intersects with each and every aspect of our lives, they will make more mindful decisions and support policies that ensure not only their own wellbeing, but that of their communities.
And, I hope that fewer people will ask me what whatever job I apply to has to do with health.
Woolf, S.H., Johnson, R.E., Phillips, R.L., Philipsen, M. (2007). Giving everyone the health of the educated: an examination of whether social change would save more lives than medical advances. American Journal of Public Health 96(4), 467-478.
World Health Organization. (2016). Priority environment and health risks.
Zurbriggen, E. L., & Morgan, E. M. (2006). Who wants to marry a millionaire? Reality dating television programs, attitudes toward sex, and sexual behaviors. Sex Roles, 54(1), 1-17.