Summer dance festivals are typically casual affairs, involving picnic blankets and bite-size morsels of choreography that go down easy with a craft beer. This summer you've got the adorable pairing of Lil Buck and Tiler Peck at Vail, and the glamorous Wendy Whelan exploring uncharted modern territory at Jacob's Pillow. New Yorkers are beating the heat wave by heading to the Joyce Theater's new Ballet v6.0, a platform for the fledgling companies of Jessica Lang, Dominic Walsh and others, and to the Abrons Arts Center for Emergency Glitter, a five-day celebration of up-and-coming choreographers, many of whom appear to be enamored with pop music.
Summer in San Francisco is too damn cold for picnic blankets, so we get our summer dance fix indoors at the hip ODC Theater, headquarters of the sixth annual Summer Performance Festival, SPF6, featuring eight emerging dance artists hand-picked by Joe Landini, founder of SAFEhouse for the Performing Arts, a non-profit incubator of new talent.
From Wednesday, August 14 to Sunday, August 18 you can get a festival pass to sample the work of BodiGram, Jenni Bregman & Dancers, Aura Fischbeck Dance, Gretchen Garnett & Dancers, Angela Mazziotta, The Milissa Payne Project, Nine Shards, and Vinnicombe/Winkler, which span a wide spectrum of dance from contemporary ballet to physical theater to intermediated performance. You may have a tough time picking just one of the six programs on offer, which include: a comedic dance theater piece about the ridiculousness of drinking. An examination of the myths of American identity entitled "Have we all melted yet?" A piece that examines the isolation, confusion and embarrassment of being an outsider. A chamber ballet inspired by hot air balloon travel.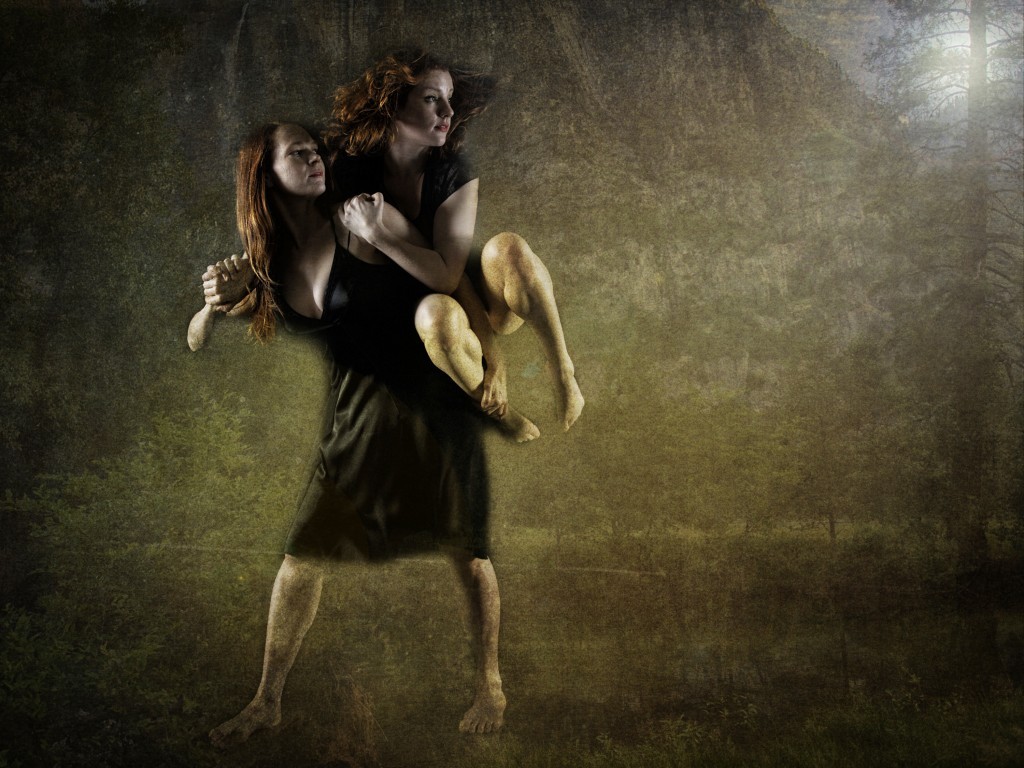 Sharon Gallagher-Rivera and Jenni Bregman of Jenni Bregman & Dancers (Photo: Lynn Fried)
Landini's eye for new talent is legendary in the Bay Area, his tastes broadly ecumenical. As impresario at the famous black box Garage in downtown San Francisco, he offers up-and-comers a twelve-week residency, then selects a handful to showcase in the larger, more technologically sophisticated venue at ODC. Unlikely that all of them will move on to bigger stages and greater recognition, but the connoisseurs will assuredly be out in full force at ODC, eager to spot the Next Big Thing in dance.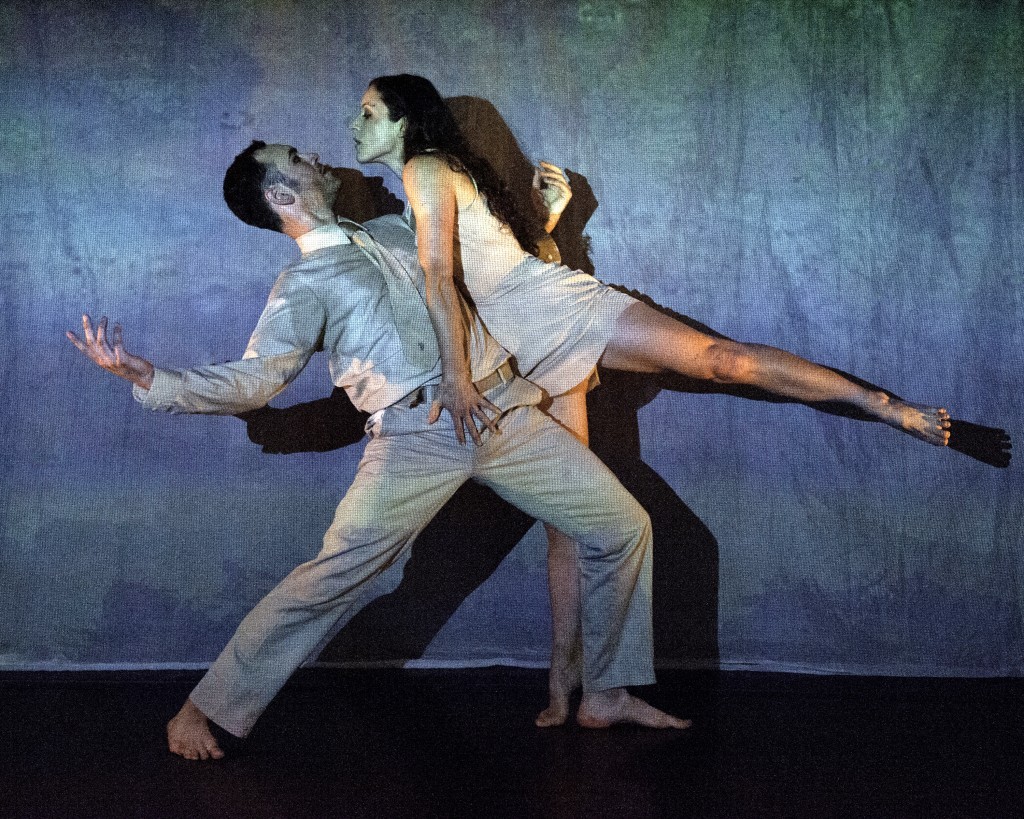 Bryce Vinnicombe Winkler and Harold Burns of Vinnicombe / Winkler in Deconstructing the Surrogate (Photo: Lynn Fried)
Choreographers don't seem to be as mired in theory as they were a few years ago, when the ideas behind a dance crushed a performance to bits. Today choreography emerges from a more primal, personal place. It isn't limited to sex, but at Emergency Glitter, along with the pop references, that topic was prevalent -- having less to do with provocation or shock than with relating the art form to the present.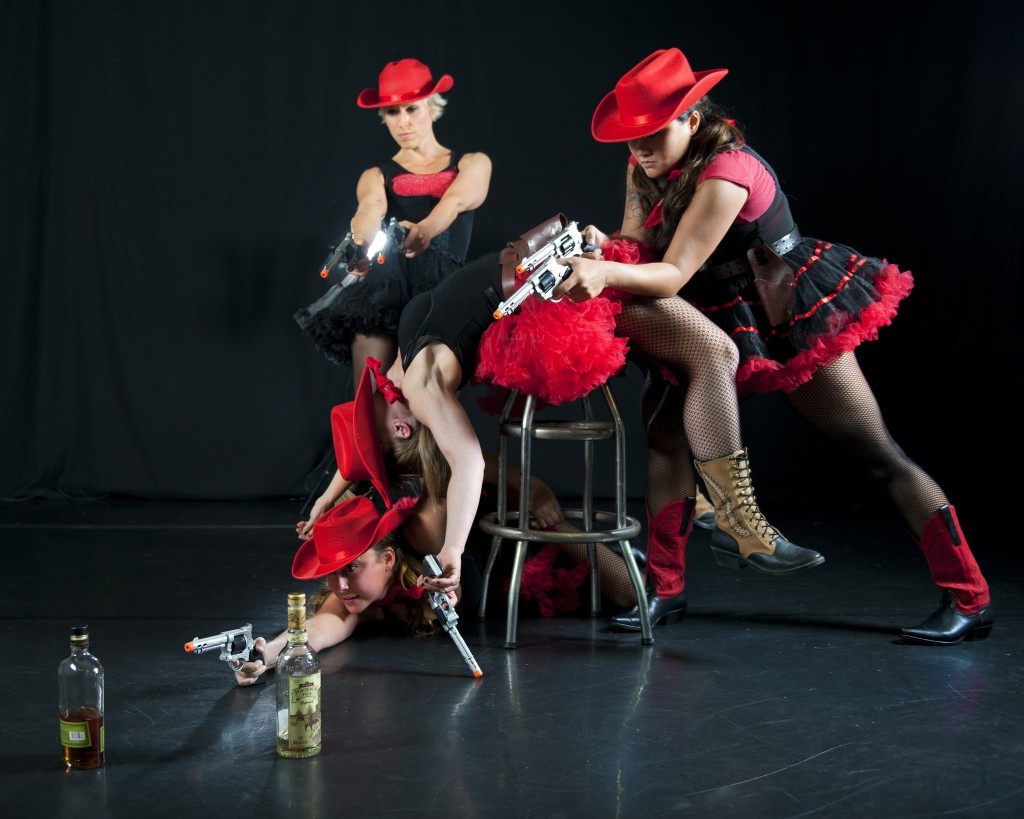 Blair Bodie, Kori Franciscus, Tara Fagan, Julia Graham of BodiGram Dance in D.R.U.N.K.S. (Photo: Lynn Fried)
Blair Bodie of BodiGram whoops:
Hell, yeah, we are creating "pop" dance and intentionally so! We are sick of leaving performances asking, "What was that about?" We don't want to leave our audience asking the same question. Julia [Graham, the other half of BodiGram] and I went to Sarah Lawrence College for grad school so we know those "theory dances" well. We love and respect them. Thank god for those postmodern pioneers, but it is time to integrate movement, theory, and glitter. It is time to make brainy dances that entertain and include the audience.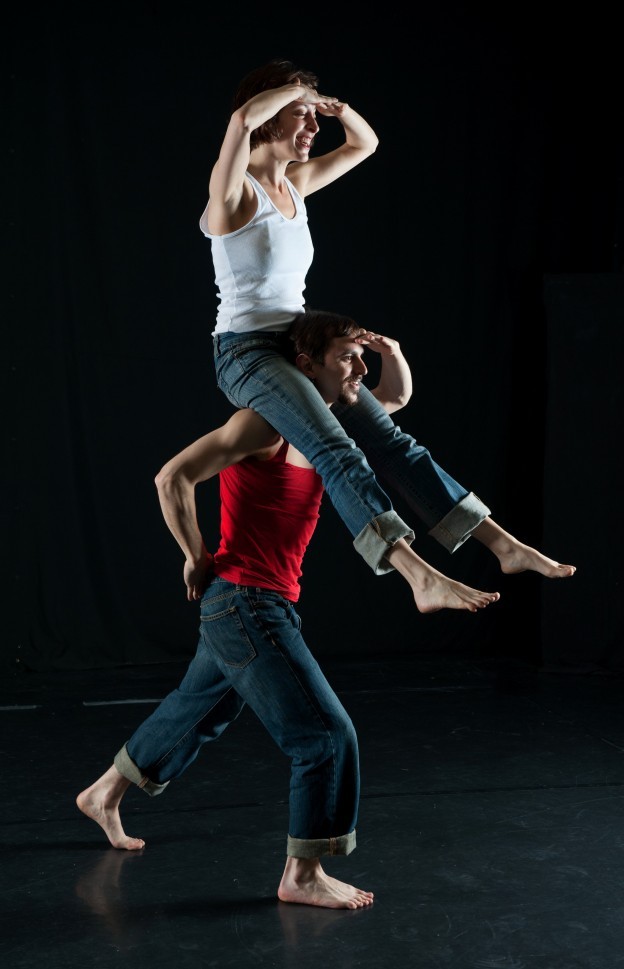 Colin Epstein and Daria Kaufman of Aura Fischbeck Dance in Have we all melted yet? (Photo: Lynn Fried)
Aura Fischbeck admits to being influenced by pop culture, as well as by the performance work of her contemporaries:
I also feel myself to be simultaneously working through a deep sense of connection to my own cultural history and roots... I would say that my work has become increasingly more a performance of the personal over the last three years. This has stemmed, I think in part from a trend towards performing identity, and the idea that real life is actually stranger and often more interesting than fiction. One only needs to look at the overwhelming trend towards reality t.v. programming to know that when dramatic events are perceived as real or true instead of fictional, it's a game changer. It ups the stakes in a way, both for the performer and the audience.
Milissa Payne Bradley, on the other hand, is a self-confessed classicist:
My choreography is personal. How could it not be? I generally maintain the integrity of classical technique; I do not find it constraining but, rather, liberating. Many choreographers whose work is grounded in classical technique deliberately downplay or even sabotage certain elements of technique as a way of rebelling against the constraints of tradition. This act of rebellion in and of itself often lends interest to the work and today we have come to expect this of contemporary choreographers. In my work, I seek to tell stories, evoke memories and arouse emotions through movement that is grounded in rich historical traditions and infused with a modern sensibility. I like to collaborate with artists and musicians who share my belief in the relevance and power of ballet as one way to break through all the white noise that surrounds us.
To find out if, and how, the margins of the dance form in the Bay Area have radically shifted, get over to SPF6.
Support HuffPost
The Stakes Have Never Been Higher
Related
Popular in the Community