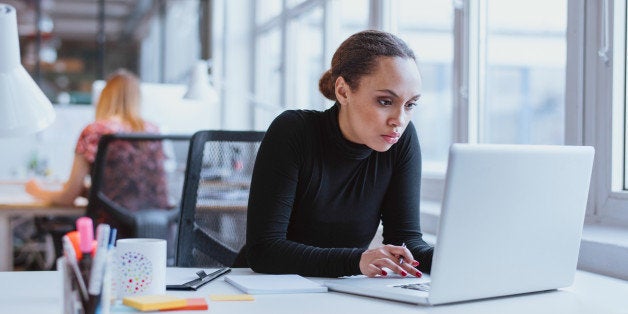 What does the future of work look like for women?
At a moment when high-profile women are leading change and leaning in as never before in the political and business worlds, there's still a long, long way to go in achieving gender equality at the leadership levels of the workplace and in the boardroom. What have employers got to say for themselves? How are they paving the way for women to succeed?
The conversation is getting louder, at least, and picking up momentum, and there's some evidence that we're starting to talk about the right things. A recent gathering in Washington, DC found leaders from large global organizations like Cisco and AXA, along with such voices of advocacy as the Everest Project and Council of Women World Leaders, exploring the realities facing women in the workplace.
There's already data that points to greater business success among companies that employ more women at the top, but how to get them there remains a challenge for too many companies. Maybe it's time to stop looking at how many women companies employ and start focusing on what they're actually doing - in other words, are women occupying the right workforce roles?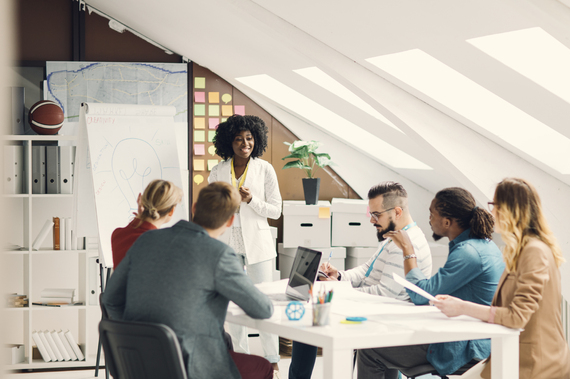 The future of work for women
Over the next 12 months, according to Mercer's 2016 Global Talent Trends survey, a whopping 91% of organizations expect an increase in the competition for talent. Core skills will change dramatically and filling jobs will be tough. Increasingly, women are going to fill them.
"One area where women will be especially impactful is in office and administrative roles, where women hold 54% of the slots," said Ilya Bonic, Senior Partner and President of Mercer's Talent business.
That's significant, because as more women fill the administrative sector in which they already dominate, more women are available for development and promotion into managerial and ultimately leadership roles.
Moreover, Mercer's 2016 When Women Thrive Global Report discusses how companies are leveraging women's key skill sets, which include flexibility and adaptability (39% attribute those skills to women, vs. 20% who say men have those strengths); inclusive team management (43% vs. 20%); and emotional intelligence (24% vs. 5%).
So what are companies doing to prepare?
• Replacing Mentorship with Sponsorship - AXA's Christiane Bisanzio, Head of Diversity and Inclusion, said her priority is to make AXA an employer of choice by focusing not on mentoring, but sponsoring programs. "Women are over-mentored and under-sponsored," she declared. Sponsors or leaders at her organization choose who they want to support and guide, rather than being assigned someone.
The company is also providing resilience training as a part of leadership development. So far, she says the program is working, with the vast majority of promotions at AXA benefiting women who went through the sponsorship program.
• Moving Women into Innovation - Pamela Carlton, co-founder of the Everest Project, said "relational skills" are the key to women's success. "Women are building cultures of innovation, sustainable ones, and doing it with relational skills that are well known but unseen," said Ms. Carlton. "I'm on a mission to get companies to focus on them."
Carlton's organization conducted a research project focused on 132 women executives across industries and ethnic backgrounds, along with their senior colleagues. She said relational skills included taking smart risks, collaborating across the organization, and using women's differences as an advantage. She added that role modeling and inviting others to share their differences can be a competitive advantage.
• Requiring Men Commit... to Diversity - Mike Kaufmann, CFO of Cardinal Health, said men are critical in advancing women's roles. "Men and women think differently about promotions, but you can't change things without real training for men. It can't be a quick seminar that's just the flavor of the day - it has to be an immersive session that captures the heart."
• Striving for Pay Equity -- Elaine La Roche, Marsh & McLennan board member, talked about the role of the board member as it relates to women and gender in the workplace. "Why is pay equity not as important on proxy statements as CEO pay?" she asked. "Shareholders need to care and understand that this is good for business and increasing shareholder value. This is an easy thing to change."
But driving change in the working world is never an easy thing, and fostering commitment to gender equality, pay equity, and the development of women in roles that have been dominated by men - in everything from research and engineering to middle and upper management, P&L and boardroom empowerment - is going to make all the difference. The companies that help women thrive today will themselves thrive in tomorrow's economy.
Jennifer Openshaw is a Partner with Mercer's When Women Thrive global research platform. A nationally known author and speaker, she founded and was CEO of Women's Financial Network in Silicon Valley, later sold to Wall Street legend Muriel Siebert. @jopenshaw, LinkedIn Influencer
Calling all HuffPost superfans!
Sign up for membership to become a founding member and help shape HuffPost's next chapter