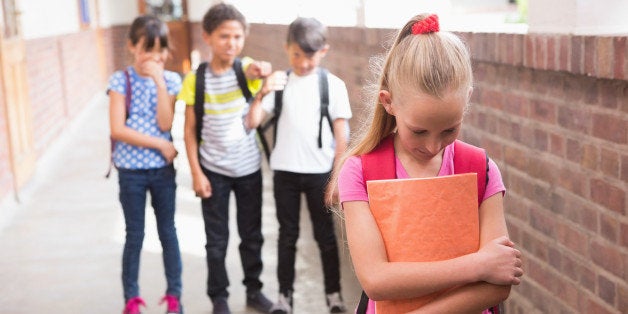 I opened my locker door and fragments of my face spilled out before me. It was my "it" month -- the time when my "friends" decided it was my turn to suffer the pain of exclusion, selective targeting and general mean girl antics typically associated with middle school girls. During that period, I would see my picture torn up, sit alone at lunch and be taunted in the hallways. They even came up with new lyrics to the song "Janie's Got a Gun" in my honor; "Andi's Got Big Buns" became my earworm of despair.
Fortunately, there's a lot less tolerance for bullying in schools these days. Educators regularly hold classes on the topic and every October, students participate in National Bully Prevention Awareness Month. There's even a White House-led awareness campaign to stop bullies and help educate parents on the signs of a child who is being bullied.
My daughters are only preschoolers now, but the thought of them experiencing half that cruelty at some point makes me shudder. Like any parent, my husband and I strive to raise compassionate girls who practice kindness. Before school, we talk about looking for other kids who are playing alone during recess or someone who might be struggling to see if she can assist. The approach is half Pollyanna, half Ronda Rousey -- we want them to look for the best in people and help those who need it, while also speaking up and defending themselves if someone isn't playing nice.
Enter Donald Trump and the inherent paradox of his likely nomination with the anti-bullying movement and the message we're trying to send our children.
"Sweetie, bullies are bad. People don't like bullies."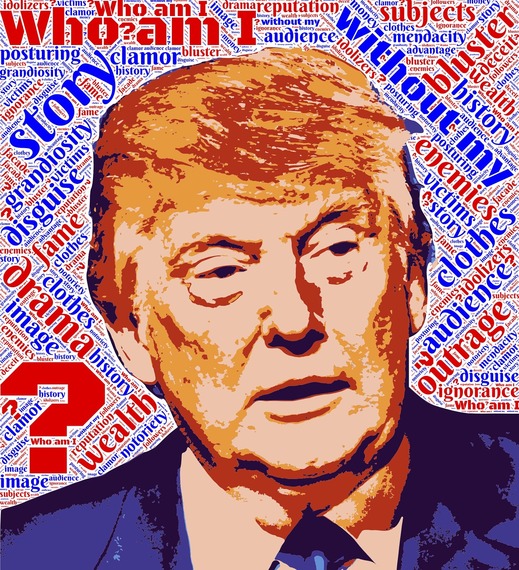 If this is true, then why in the hell is Trump likely to become the Republican nominee for President? I shudder each morning whenever the news shows a clip from one of his speeches. More often than not, he'll use some sort of egregiously hateful or divisive rhetoric; the man has openly mocked the disabled, women and called for further exclusion of ethnic and minority groups -- and that doesn't even touch the antics on display when he broaches the topic of his opponents. All of this without any repercussion -- in fact, it seems that this approach only helps him gain proponents.
Trump is a bully in an arena of established decorum, a quality that has been cited by numerous media outlets. For example, in the New York Magazine article "An Expert on Bullying Explains DonaldTrump's Mean, Consequence-Free Rise," UCLA psychologist Jaana Juvonen said Trump checks all the characteristic boxes of a bully.
"He's absolutely operating as an intelligent, manipulative bully who truly does not care about the consequences of his actions," said author Rosalind Wiseman, author of several books on bullying. "He delights in his own ability to manipulate and to show that nobody can stop him."

There was a time when people in our country looked to the nation's highest office with respect. This guy makes Lindsay Lohan look like the Mr. Rogers of role models.
Right now, our daughters are more concerned about when they will catch the next episode of Jake and the Neverland Pirates than any mean girls in their class. But I know it's coming. Just the thought of those days makes me ache, knowing that eventually the innocence will slowly erode and they'll realize every new person they meet isn't a friend.
I just wonder how on earth can we ever stop kids from being bullying others when we endorse the actions of a bully running for our nation's highest office? What message are we sending to all the baby bullies out there?
Something's gotta give, because as we all know, it won't be much longer before Trump starts singing about Hillary's Big Buns too.