Founded in March of 2014 by Brian Kortovich, the charity for change Aces in Action is raising awareness for cancer research through a wearable mission -- the gear that gives back.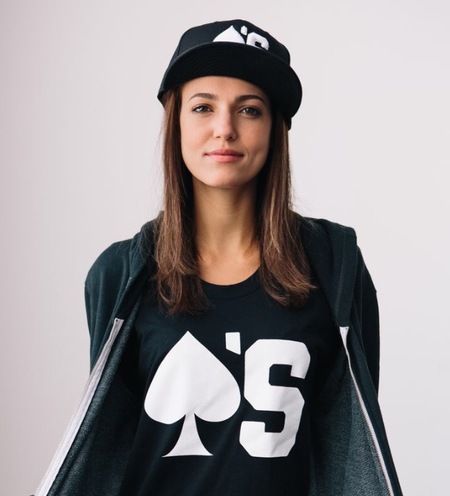 Earning the nickname 'Smokin' Aces' from his days shooting hoops at EBC Rucker Park, Kortovich has ingrained himself into the basketball community after losing his father to cancer at an early age.
Since then, he's set out on a personal journey to help benefit cancer research and from his nickname the official lifestyle inspired clothing line, ACES, was born.
Recently worn by Carmelo Anthony of the New York Knicks, who's well known for his impressive hat game, the simple ace of spades printed on all ACES gear speaks volumes of what Kortovich has set out to accomplish.
Portions of the proceeds from all ACES sales go to the Jimmy-V Foundation which was formed by ESPN and Jim Valvano in 1993 to fund finding a cure for cancer.
Extending upon the current collection of hats, hoodies, socks and tees, ACES has collaborated with The Giving Keys, a foundation that employees people transitioning out of homelessness. By engraving old keys with inspirational words and turning them into jewelry, the Giving Keys has been able to employ 19 people and counting who are experiencing homelessness.
"We are honored to join forces to make a difference in the lives of others," said Kortovich of the collaboration. "Their mission and pay it forward concept has inspired and impacted many lives."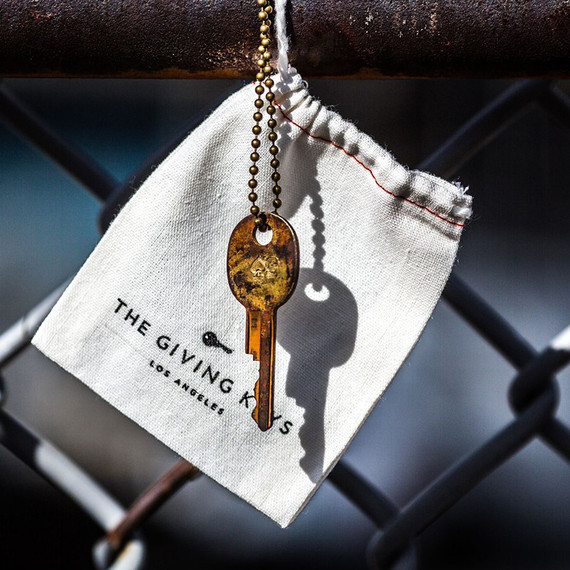 An integral part of The Giving Keys mission is to pass the key along to someone else who needs the inspirational message and share the story on their blog.
Caitlin Crosby, Actor, singer, song-writer and founder of The Giving Keys, is delighted to be collaborating with ACES.
"This one is special because this cause is close to my good friend Brian's heart, because it effected his family," said Crosby.
The ACES Giving Key bears the word FIGHT and a portion of the proceeds from the key go directly to the Jimmy-V Foundation.
In addition to its gear, AIA is also a movement. From inner city basketball camps to charity games a powerful, positive message of strength and hope is delivered.
In February the charity took to the court alongside Hard 2 Guard, in an effort to bring awareness to both diabetes and cancer through the first annual Celebrity All-Star basketball game. Celebrities and star athletes including hip-hop recording artist Jadakiss, DJ Khaled and NY Yankees pitcher CC Sabathia took part in NYC game.
Follow AIA on Instagram (@acesincation), Twitter (@aces_in_action) and Facebook to see what they are up to next, and make sure to use #TheGearThatGivesBack on any ACES gear.
Photos by Ben Draper Photography
REAL LIFE. REAL NEWS. REAL VOICES.
Help us tell more of the stories that matter from voices that too often remain unheard.