"It's really not about the food, it's really not about the exercise. It's about self-nurturing behavior."
I was expecting Tash Weddle, all-around fitness and life coach to say this.
Without a pause, I come back with: "But Tash, I have kids. I have two jobs. Once I take care of everybody else I have no energy."
Tash looks at me gently with her gorgeous light brown eyes. She's got a beautiful smile, and her voice is soft… but the words she speaks are clean and sharp as they cut through my excuses.
"I just don't buy the 'I don't have time,' because we make time for what we value. And if you value life and living the fullest life that you can, then maybe just [do] some soul-searching."
I pause and repeat while looking into the camera: "If you value life, take some time to soul-search."
Then I smile and go into a commercial break. I need a moment to take this in.
Watch the full interview with Tash Weddle on Waking Up in America:
When we roll cameras again, I thank Tash for listening to her soul and taking the steps that brought her to where she is now: running TNB Fitness, a successful gym that supports her non-profit called The New Beginnings Center, where she helps low-income women change their lives through health and fitness.
"That would be one of my motivations: to know that with my membership, with my working out I'm helping somebody else. That could get me to a gym," I say.
I'm actually demonstrating my lack of self-nurturing behavior in front of my TV audience: "Sure, I'll work out if it benefits someone else, because I just wouldn't do it for myself."
I see this all the time, talking to women at my events. It doesn't matter what our life situations are -- whether we are single, married, with one or ten children, working, staying at home, financially wealthy or poor -- we all seem to struggle with the concept of (guilt-free) taking care of ourselves.
I asked Tash to share some of her practical advice she uses with her clients, and to help us get unstuck from this mindset.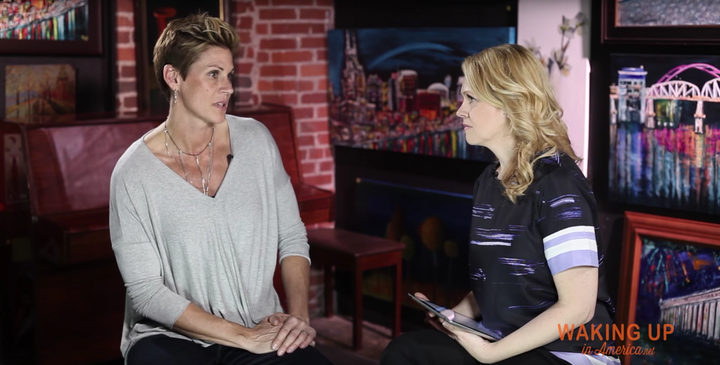 Often, the reason why we don't take care of ourselves is because we focus more on what we do and what roles we fill, instead of who we are and what we need to do to live healthy and balanced lives.
KNOWING WHO WE ARE AND FINDING BALANCE
Tash understands this. Basketball was her life. She was a star athlete on a full athletic scholarship, but her injuries kept her out of the game. Not being able to do what she lived for, Tash fell into depression and used food to make herself feel better. The emotional eating led her to gain a lot of weight and feel miserable.
Out of desperation she ended up in a gym alone -- stepping out of her 'basketball identity' by breaking her usual pattern of training with her team. She felt better.
"I believe that people change for two reasons: one, you're sick and tired of [feeling] sick and tired and you're ready to do something about it, and the second reason is that you do something that feels good and you feel successful at and you want that feeling more."
She felt successful in not just competing with herself (something she was familiar with), but also with her new-found power to heal her body, mind and spirit. Over the next 17 years, Tash earned the distinction of Master Strength Coach from the Collegiate Strength and Conditioning Association, the highest honor that can be achieved in the profession. She has personally coached over 1,000 clients.
Successful, fit and healthy, Tash still felt that something else was missing.
Because self-nurturing is not only about healthy eating and exercise. It's about a balance of body, mind and spirit.
With the help of a friend, Tash opened The New Beginnings Center. She soon found that her work to help transform the lives of low-income women filled up her soul with a new sense of purpose.
THE KEY TO SUCCESS

When Tash works with women who are struggling with their weight and health, she focuses on changing one habit at a time.
"If [you] work on one habit you're 80% likely to be successful with it," Tash says. She also explains that trying to work on a second habit at the same time lowers the overall success rate to 20%. No wonder so many of us get discouraged when we try to change too many things at once!
Tash starts with the basics: "Our very first habit is to drink 8 cups of water a day."
I guess drinking enough water and staying hydrated is one easy way to develop a self-nurturing habit, and build on from there. It's one thing we all can do without extra effort, inconvenience or added cost. So once we succeed at it and keep it a habit, our mind shifts into thoughts like "I'm taking care of myself and it feels good."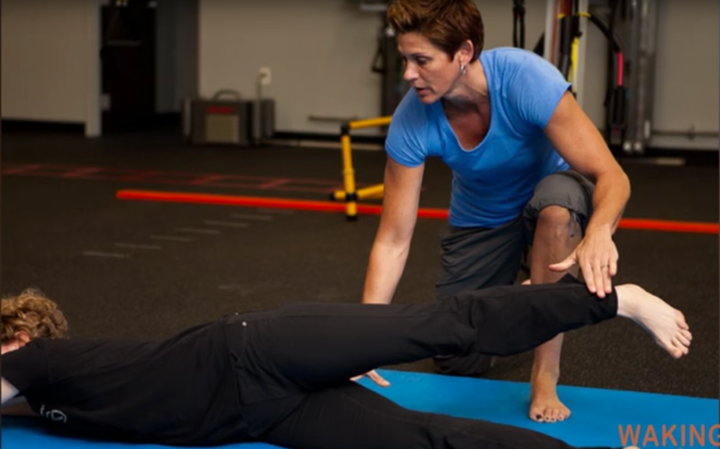 For the women Tash works with, the next step is changing their diets. With her help, most of them are able to achieve about 8% weight loss in the first 12 weeks, which Tash says is enough to reverse Type II diabetes. She focuses on protein, then veggies, real food instead of processed, and finally eating till 80% full. One by one, healthy habits are added to replace the old, harmful ones. The women feel accomplished and enjoy the satisfaction that comes with taking care of themselves, and it transfers into other areas of their lives. They no longer feel hopeless or miserable about themselves.
"We need to have a mind shift of instead of thinking 'I can't have this,' or 'I need to get this out or stop eating that,' it needs to be, 'How many good things that add value to my body can I get in a day? Let me count the good things I'm doing. Let me focus on what I do need.'"
For me, I'm starting to develop better self-care by changing one habit -- switching thoughts like "I don't have time" and "I don't like to exercise," with Tash' words:
"Let me change how I think and identify me. I'm a vibrant, healthy, strong woman who values my health."
Tash Weddle is a fitness and nutrition coach, co-founder and CEO of The New Beginnings Center where women-whatever age, background or income-can participate in programs that allow them to achieve new levels of fitness, strength, and confidence.
Popular in the Community