The term "social philanthropy" did not mean much to me until its power, fomented by the feverish trend in social media, hit me between the eyes.
A perfect example of this is a philanthropic "Cinderella" story in Washington, D.C. called "Fashion for Paws."
I first became aware of it in 2009 when I was a society columnist at The Washington Times.
A fundraiser for the Washington Humane Society, its premise was rather basic and unoriginal, as fundraisers go.
Tap happening young people (especially the socially facile ones) to model in a spring fashion show. Ask that they raise a couple grand apiece. Pocket the proceeds for abused animals.
This fundraising model has been utilized countless times before and since, but Fashion for Paws has somehow soared above other Washington charities in dollars raised, and visibility achieved, by engaging their raiser/models in a little social warfare.
Of course, it's playful, and innocent, but because I happen to be Facebook "friends" with many of the models, I could not help but notice how seriously "F4P", as its charmingly known, is taken by its following.
"Models" host pre-parties before the April 9 show to galvanize their troops, shake their wallets, but, of course, it's all about keeping up with the other "models".
Facebook status updates (with pet puns ad nauseum) count down the days to the main event. Photos from "pre-parties" are posted and tickets are sold to mom, dad, and every cousin you can recruit to be seated on the front row when you make your catwalk debut.
Of course, the ultimate humiliation is when a model/raiser must throw in the towel because he/she wasn't able to meet his/her goal.
(I don't think this happens much, but I'm sure there have been casualties).
Then after the show, one is inundated with a barrage of Fashion for Paws photos from the models who are just elated with themselves for having raised so much money for poor, neglected doggies ( wink, wink).
Me getting my hair done for the show. Me having my fifth glass of champagne before the show so I can walk in these heels. Look! That's me on the runway. I've arrived!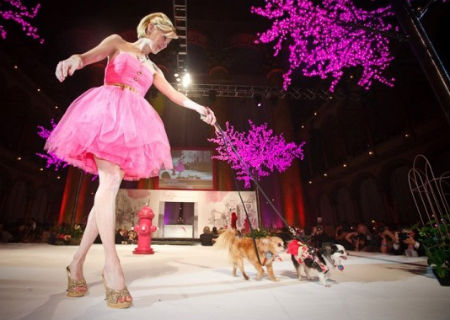 In the past few years, this clever strategy of social diva stirring, Facebook promoting, and good old-fashioned organizing, has taken Fashion for Paws from just another date on the social calendar to a half million-dollar extravaganza.
This past show on April 9 featured nearly 70 models, 1,700 guests, and the most telling sign of success, the venue had to be upgraded to the cavernous National Building Museum to hold all the excitement.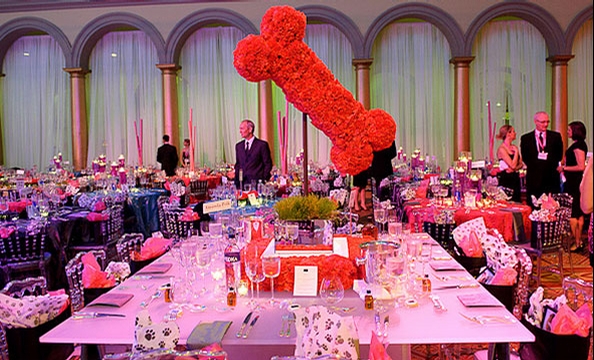 I have to admit that I was pulled into the magic myself.
I'd become friendly with the organizer, Tara de Nicolas, the Humane Society's spunky wunderkind, and was asked to be an "honorary model" (those deemed cool enough to walk, but not beg for money). (Thank you, guys)
I politely declined but helped the silent auction get a few high-end items.
After two years, I still just like to be on the sidelines as a spectator.
Ah, so this is what they call "social" philanthropy, I mused the first time.
Related
Popular in the Community