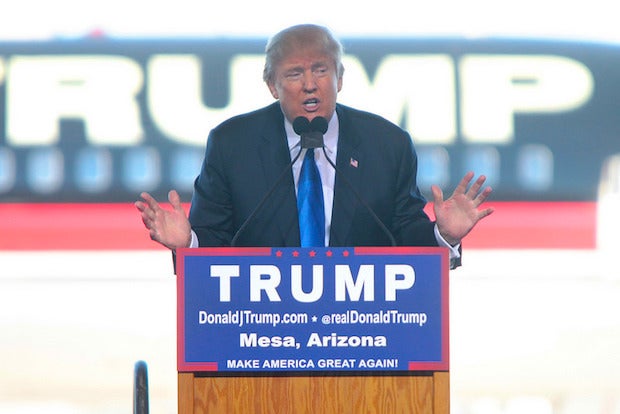 On Friday, I flew home to the USA after having spent election day in the Dominican Republic, with colleagues from the DR, Mexico, USA and Canada (I voted by absentee ballot before the trip). I was on assignment for a travel magazine called TravelAge West, and also writing about the destination for my Latin America travel blog, LatinFlyer.com. The morning after the election, journalist colleagues from Mexico approached me in the hotel lobby, shaking my hand and patting my back solemnly and sympathetically, like you'd do at a funeral. We U.S. journalists were nearly silent during our transfer that morning from one hotel to another. "I just can't talk much right now," said one normally cheerful writer on board.
My cell phone soon started lighting up with WhatsApp messages from friends in Panama, Colombia and Mexico. "This is so sad," said one person. "How did this happen?" said another. "What does this mean? Can I no longer visit your country?" wrote a third. "I don't care either way about him, as long as he doesn't come to take the Panama Canal away from us," worried yet another friend.
While touring the National Botanical Gardens in Santo Domingo the next day, a group of high school students saw we were foreigners, and one boy asked what we thought about the election. I gave my opinion, and then asked him what he thought. "I'm afraid it's going to be a dictatorship," he said.
I've never experienced this reaction to a presidential election before from people outside the USA, and it is deeply saddening. I've had to try to explain a rather unpopular president in past years while traveling abroad, but never has our country elected someone who — even before taking office — generates such worry in so many people outside the United States. Regardless of who you voted for or support, it's impossible not to recognize that the world is on edge about what's happening in the United States right now.
So what does this mean for us as travelers?
We need to prepare. Prepare for questions, and prepare to hear worries from people when you travel abroad. Already, some travelers are avoiding hotels that bear his name. "I wouldn't spend a cent in that hotel," one of my Panamanian friends said about the Trump International Hotel and Tower, when he realized that even though the future president doesn't actually own the property, he makes money off of it.
Indeed, the real owners of Trump hotels may not be at fault for the things their name-bearer has said or done, or what he may do once he's in office. But this is a case of risky branding. One editor I work with stopped featuring Trump hotels years ago, after the future candidate spoke out against same-sex marriage rights. Since then, I've worked with a tour operator that won't include those properties in vacation packages ("why court controversy when there are so many other good hotels out there?" the CEO told me). And several travel writers I know automatically turn down invites to Trump hotel press events.
When it comes to our nation's role and image on this planet, we from the USA need to remain vigilant and vocal, and we also need to make sure the rest of the world knows that we are an ally, that we are welcoming and that we don't all think the same way or say the same disturbing things that one person in our country has said.
The world is watching, and it is nervous. I am too.
Calling all HuffPost superfans!
Sign up for membership to become a founding member and help shape HuffPost's next chapter
This post was published on the now-closed HuffPost Contributor platform. Contributors control their own work and posted freely to our site. If you need to flag this entry as abusive,
send us an email
.