Fidget spinners, tuna salad and tapas ― these are a few of our least favorite things. At least according to a dating app for haters.
The app prompts users to select (via swiping, of course) whether they love, hate, like, or dislike a famous person, activity or concept. A rep from Hater told HuffPost that the app offers its users over 3,000 topics to swipe on. Once a user has logged a number of likes, dislikes, loves and hates, the app uses an algorithm to find compatible matches based on the info provided.
According to the company, they have been keeping tabs on what their "few hundred thousand users" in the United States despise since the app launched in February. And it turns out, people in different states hate very different things.
This is what people on the East Coast hate: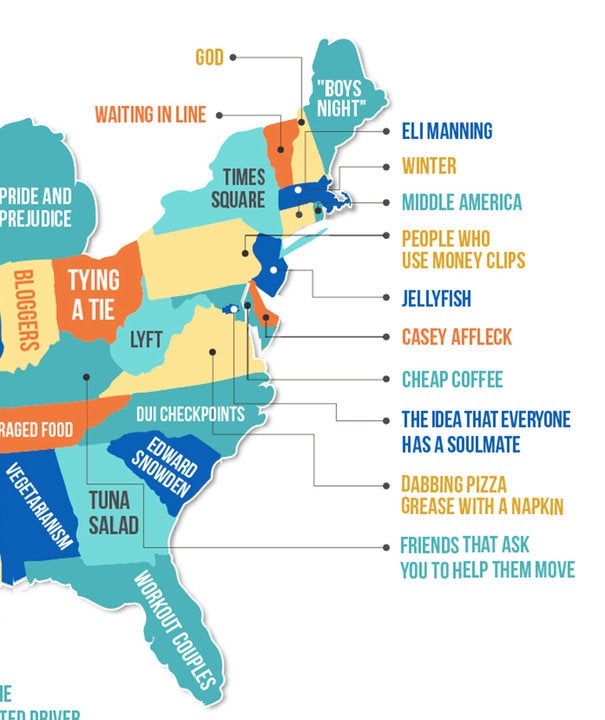 And here's what people hate in the Midwest and the South: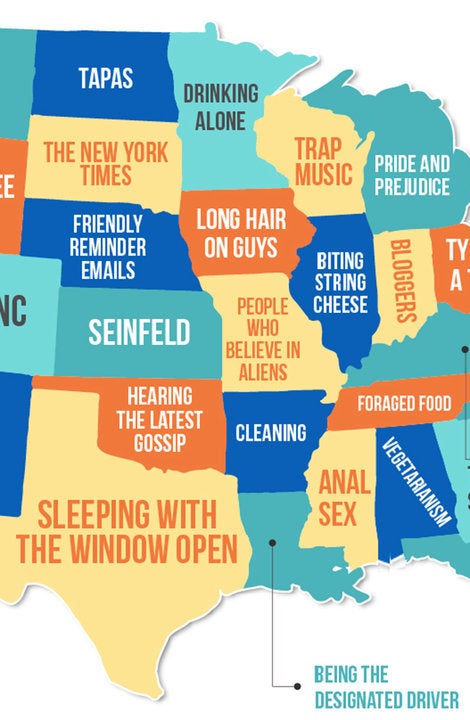 The West Coast absolutely hates all this stuff: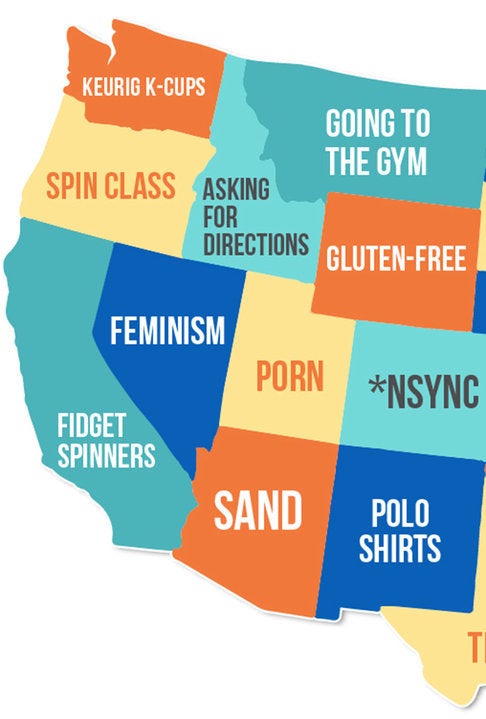 And here is what Hawaii and Alaska don't like:

Behold, the United States of Hating as a whole: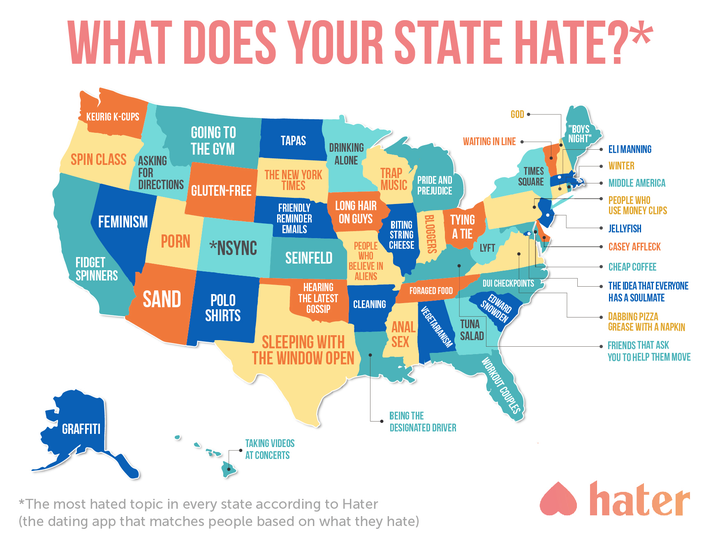 Related