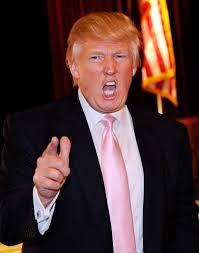 Whether you are baffled by the former reality star's foray into the world of politics or already supporting a "Trump 2016" bumper sticker on your car, there is no arguing that the country cannot stop talking about Donald Trump's presidential campaign. It seems as though the billionaire mogul is constantly making headlines with every move he makes in the early moments on his campaign, and while some has put Trump under fire for his beliefs, the GOP candidate has come away with a high approval rate from republicans across the country.
Whether you support his political beliefs or not, there is no arguing that the Donald has gotten a great deal of media attention since first throwing his hat into the presidential ring. With this in mind, here are some of the most important lessons about PR that entrepreneurs can learn from Donald Trump's presidential campaign.
Timing is Always Important

Before the 2012 presidential election, rumors were swelling that Donald Trump was going to run for president. While the mogul had expressed interest in running for office at that time, Trump was also part of a highly publicized corporate bankruptcy in 2009. It was clear that the timing wasn't right for Trump, not only in terms of public image, but financially as well. Now that Trump is once again one of the wealthiest men in America, it seems as though there is no better time for him to run for office, particularly when you consider that his platform relies heavily on his wealth.
Mr. Trump once again proved that timing is everything when he perfectly timed his presidential announcement in a strategic move to upstage fellow republican candidate Jeb Bush.
Create a Narrative for the Press
If you want to make a public appearance in the headlines, then you need to give the press something to write about. Most PR pros know the importance of driving a narrative, and nothing drives a narrative quite like conflict. Trump is perhaps the poster child for creating an enemy and a conflict for conflict's sake. Look at other brands that have done this in the past, i.e. Coke vs. Pepsi. It is a great marketing tactic. While Trump may have overdone it when it comes to creating conflict, his incessant ability to create feuds with fellow celebrities, insult his fellow candidates and hold controversial press conferences ensures there is always a new narrative available to create Trump stories about.
Creating Conflict is Not the Same as Creating Controversy
Donald Trump is great at creating conflict, but sometimes even he can take it too far, creating real controversy that can be bad for public image. When Donald Trump held his now infamous press conference regarding issues with Mexican immigrants in the United States, Trump managed to offend an entire nation. This was a poor business move for the mogul as he lost dozens of partnerships, was removed from his reality show "The Apprentice" and lost judges for his Miss America pageant. Trump did a lot of damage with a single press conference, but it provided us all with an important reminder of not taking the task of creating conflict narrative too far. Taking on a fellow candidate is one thing, taking on an entire country is another.
Sometimes a Public Apology Can Go a Long Way
Donald Trump has been notoriously hard on fellow republican presidential candidate, Jeb Bush, but even Donald Trump knows the power of a good apology. He eventually went on to apologize for being so hard on Bush, acknowledging his past mistakes in front of the country in an effort that greatly helped to start to repair his image.
Both Donald Trump's victories and failures provide entrepreneurs with important reminders on some of the most important public relations lessons there are today.
Calling all HuffPost superfans!
Sign up for membership to become a founding member and help shape HuffPost's next chapter