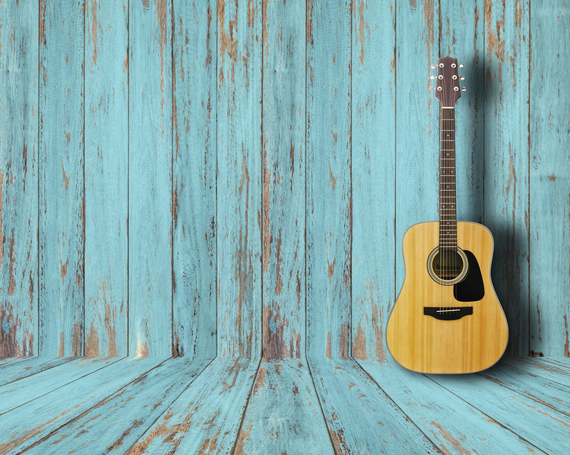 I grew up in New York, went to grad school in Boston and traveled the world in executive roles with Reader's Digest. But, I'd never been to Nashville until the summer of '16. Despite not having a beach, gambling or a major amusement park, the Nashville "brand" has never performed better, attracting record crowds. They must be, as the song says, "doing something right."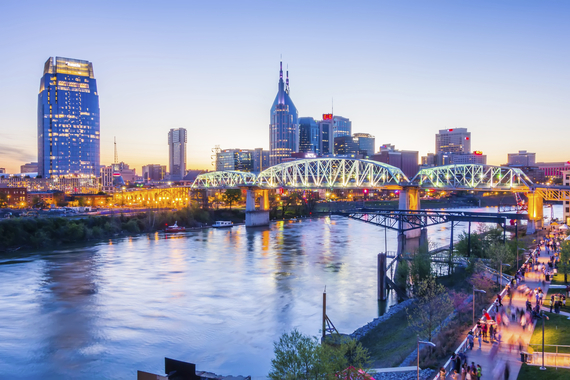 Sponsoring the Country Music Festival and attending with a team from Nutrisystem was certainly memorable, as was the city and its savvy charm. During our time on the ground, I was privileged to meet with government officials, event organizers, executives and celebrities all of whom contribute to the unique flare that has made the city a breakout hit attracting more than 13 million visitors annually. As the 50TH ANNUAL CMA AWARDS get underway this week, here are some quick takeaways from my time on the ground. I'm considering them business reminders or notes to myself about the brand called Nashville and what we can all learn from it:
Neighborhood Feel -- While Nashville is, of course, a major metropolitan city it has maintained a neighborhood feel that makes it approachable. That's easier said than done and a good model for growing organizations and companies to emulate as they build and scale their brands. Note to self: You never outgrow the desire to go somewhere where everyone knows (or makes an effort to learn) your name.
Aspirational -- Everything about Nashville is aspirational, but inclusive. You find yourself singing in the shower. Singing in the shower generally means you're happy. Happiness sells. When you leave, you may not remember everything about the trip but you'll remember how it made you feel. Note to self: Make sure all consumer touch points are appropriately uplifting.
Surprising -- The best brands aim to surprise and delight. Nashville does both. It's refreshingly and intentionally eclectic. The tourism bureau works masterfully with travel reporters and blogs to make sure you can find the smaller, endearing venues along with the Nashville "must-sees." Concert organizers really know how to put the V in VIP. Note to self: A little surprise here and there can help people fall in love with your flagship brand for the first time and all over again. Getting 'backstage' is an added bonus.
Humility -- There's nothing pretentious about Nashville. Perhaps this sentiment is grounded in the fact that the city's meteoric rise in popularity was preceded by a devastating flood in May of 2010. In 2013 they creatively and courageously opened the $585 million Music City Center in an area once known as "Black Bottom" due to muddy residue. From there, it's been consecutive quarter after quarter of visitor and other measurable growth (population, real estate values, etc.). Note to self: Turnarounds are tough, but they're doable and hard-earned comebacks generally come with valuable resilience and a dose of humility.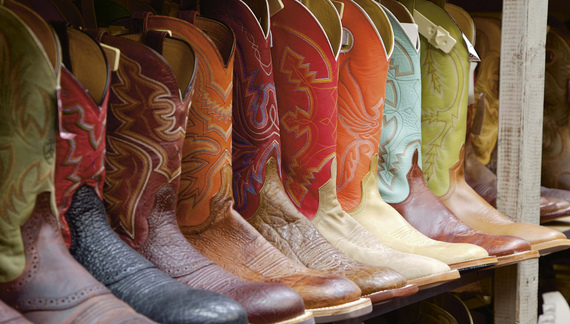 Value -- You can shop till you drop in Nashville, but you don't have to. It's more about the experience, a trend that's increasingly attracting discretionary dollars. This "experience economy" is alive and well with millennials -- flocking to Nashville in droves -- particularly valuing experiences over stuff. Note to self: Every customer interaction is part of the overall consumer experience contributing to how consumers perceive and value your brand(s).
Investment -- In 2003, the National Convention & Visitors Corp (CVC) Board of Directors set a goal to grow Nashville's second-largest industry from $3 billion to $5 billion. In 2013, they reached the goal. But, they continue to invest in success. For instance, the Tennessee Department of Economic and Community Development provided funding incentives earmarked for filming "Nashville", which by almost any objective measure proved to be invaluable advertising worldwide. Note to self: Look for new growth through new means, even after you meet or exceed initial goals.
Loyal -- Meeting with the Director of the Mayor's Office of Economic and Community Development, a representative of the first female mayor of Nashville, Megan Barry, was one of the highlights of my trip. Instantly you could sense her keen appreciation for the city's history and loyalty to her constituents. The same we're-in-this-together sentiment is felt whenever and wherever there is a Nashville native. You sense it amongst up and coming country musicians and super stars alike. Our longtime spokesperson Marie Osmond, a paragon of professionalism and one of the most marketable country stars, was in Nashville with us to be honored for her contribution to country music over five decades. I can't tell you how many people personally thanked her. It was amazing to witness. Note to self: Loyalty is built over a lifetime and iconic brands -- people, places & products -- endure because they earn it and never take it for granted.
Limitless -- Few industries have been disrupted more profoundly than music, but Nashville has embraced technology and used it to enhance live performances take them to a whole new level. It's a long way from the Festivals' 45 RPM start in 1972 as chronicled by Billboard, to the modern day experience complete with giant video screens allowing for audience interaction unimaginable years ago. Note to self: Innovation affords limitless possibilities.
Enterprising --The CVC deliberately diversifies the annual schedule of events to include everything from SEC basketball tournaments to culinary festivals and a wide range of conferences. From there, they don't look at things in silos, but with the overall experience in mind. The end result is a diversified customer base. Look no further than who fills hotel rooms on annual basis for proof: 40 percent of Nashville tourists visit as part of conventions and other groups; 32 percent for leisure; 23 percent for business; and 5 percent from other annual partnership contracts with airlines and hospitals. Note to self: Repeat business comes when you do the right things. Guess who brings their family back after a positive experience in Nashville? The business traveler. Am on it!
REAL LIFE. REAL NEWS. REAL VOICES.
Help us tell more of the stories that matter from voices that too often remain unheard.