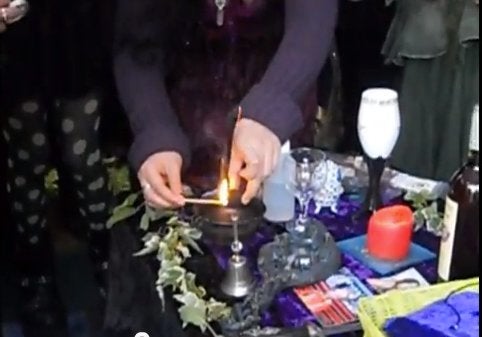 Aging isn't always easy, especially when the media constantly shouts in our ears that youth equals beauty. 'Old' is something we should avoid at all costs -- marketers, the media, and society seem to tell us -- and if we don't ... well, maybe it's time to just step aside.
It's enough to make women run for the hills, or to the nearest plastic surgeon.
But, that's not what I chose to do after turning 50. Instead, I pulled myself up by my bootstraps, interviewed experts on just about everything, followed the programs and advice, and wrote The Best of Everything After 50. As I inch my way toward 56, I feel way better now than I did a decade ago, ready to take on whatever is next.
But, that's only part of the story.
While I was trying to figure it all out, I erroneously imagined I was the only one who was scared and confused by aging. But, little by little as I started talking about it, doing interviews, writing, and connecting with other women on social media, it soon became apparent that I was not alone. We all -- with very few exceptions -- have many of the same concerns and the more we reach out to each other, I discovered, the more empowered we become. Sure, I learned a great deal from the amazing experts I interviewed. But it's the real women in my life (some I've never even met) who continue to sustain me with their support, encouragement and wisdom.
Huh? Isn't that an insulting and derogatory term for old women? The Merriam-Webster Dictionary listed this definition: an ugly, withered, old woman. I was mystified why this lovely woman on the other end of the phone -- whom I'd never even met -- would call me that with such glee in her voice. Ann quickly explained that feminists and new-agers across the country have been embracing the concept of the crone as a 'wise woman' and the movement, it seems, is growing.
The crone, she told me, is part of a sacred trio -- Virgin, Mother, Crone -- and because the crone is closest to death (presumably), she is the wisest of all women. I started sitting up a little straighter in my chair as we continued our talk.
Furthermore, Ann told me, there's a ritual called the croning where women, usually those who are at least 50 and have gone through menopause, claim their cronehood. For many women in Wicca and other Pagan religions, reaching the status of crone is a major milestone. Now, women everywhere are reclaiming the name of crone in a positive way, and see it as a time to embrace aging with joy and dignity. And while it's more about the act of becoming a wise woman and accepting your rightful place in the world, it's also very much about sharing your knowledge and wisdom with other women.
Ann had her own croning ceremony to celebrate her 50th birthday. The experience was so incredible she decided to create an annual "croning ceremony" for all women over 50, and Women at Woodstock was born. The idea of bringing together "wise women" from all over the country for three days of "croning" just seemed like the best idea in the world.
Here's a snippet of how Ann realized she was a crone, too:
When I turned 50, I decided to celebrate in my own way; not with a glitzy party, not with a spa weekend, not with a blowout shopping spree or a Caribbean cruise; but with a croning. I rented a cabin in the woods in Hocking Hills in southern Ohio, invited 15 of my women friends, women I'd known for 20 years.

I called my celebration a croning not because I knew anything about croning celebrations but just because it felt right, rooted in nature. I asked each friend to submit her favorite photo from her lifetime, her favorite piece of music from her younger years, and tell me about her favorite Chick Flick scene from a movie of the past. With all of this, I created a poster celebrating our lives and our cronehood, a compilation of all of our music on a CD, and a VHS of best clips from the best movies of the past decades. These were our "party gifts" -- everyone got a poster and a CD, and we watched the movie clips together on our first night in the cabin.

What happened at my croning weekend was remarkable. We all brought food, wine, candles, bathing suits, and hiking boots. We cooked all of our favorite dishes, drank great wine, hiked, and most importantly, talked. We talked about incredible things. On the second night I filled a little basket with folded slips of paper, each with a different question I'd written earlier that week. By candlelight, we passed the basket. Each of us in turn selected a question and answered it.

I was warmed by the honesty, entertained by the fumbles and foibles that were shared, gladdened by the sources of pride that were humbly revealed, and stunned -- and I mean absolutely stunned -- to learn for the first time of many major, personal and unbelievable events -- losses, tragedies, hurts, and challenges that many of us had endured, suffered, or conquered, and been shaped by, fundamentally.

A few years have passed since then. I've moved across the country, back to my native Redondo Beach, California, leaving these wonderful women behind. I've formed many new valuable bonds and friendships in the intervening years with women from all over the country. And in the summer of 2011, I thought, "I would like another croning celebration, but much bigger, and with a purpose -- a time and a place for many women just like me to gather, and consider our lives up until now, contemplate our futures, and give ourselves knowledge, support, and most of all permission to make some changes going forward, if we so desire." I envisioned bringing together women from all walks of life and all kinds of accomplishments and expertise. I thought how powerful and uplifting would it be to retreat with women from my era, with a shared intent to consciously choose what our lives will be as we step forward.

The result is Women At Woodstock 2012.

I'm proud to say that I was one of the first crones Ann invited to speak at this first Women at Woodstock event, which takes place October 7th through 10th. Click here for the details. Other women who will be croning right along side me include the first editor of Ms. Magazine and best-selling author Suzanne Braun Levine, Robin Plaskoff Horton, founder of Urban Gardens, writer Amy Ferris, cosmetic entrepreneur and former model Cindy Joseph, and many other amazing, accomplished women, uh ... crones.
While I didn't have a croning ceremony when I turned 50 (not complaining: it was a trip to Rome with my husband and two daughters), I've been croning ever since. I rely on the solid network of women I've built these last few years and every encounter I have with them -- face-to-face or virtually -- makes us all more powerful.
Celebrating and reveling in your aging self is nothing short of revolutionary. Yes, our society may be tiptoeing into this new way of engaging with post-50 women, but change is most definitely in the air. The cynical side of me thinks marketers see the immense opportunities that the post-50 demographic represents. We are, after all, a large and quickly growing group with lots of disposable income, especially compared to other age groups.
The idealist in me believes that we -- those over 50 -- have finally gotten our message across, and it's this:
Embrace your age, engage with life, take control of your future, and live. Care for your body, exercise your mind, be a part of the world, stay connected with people who are supportive, and you'll discover a secret that many women over 50 who are doing these things already know: If you feel good, you look good. And if you feel and look good, age will be the furthest thing from your mind.
Related
Popular in the Community