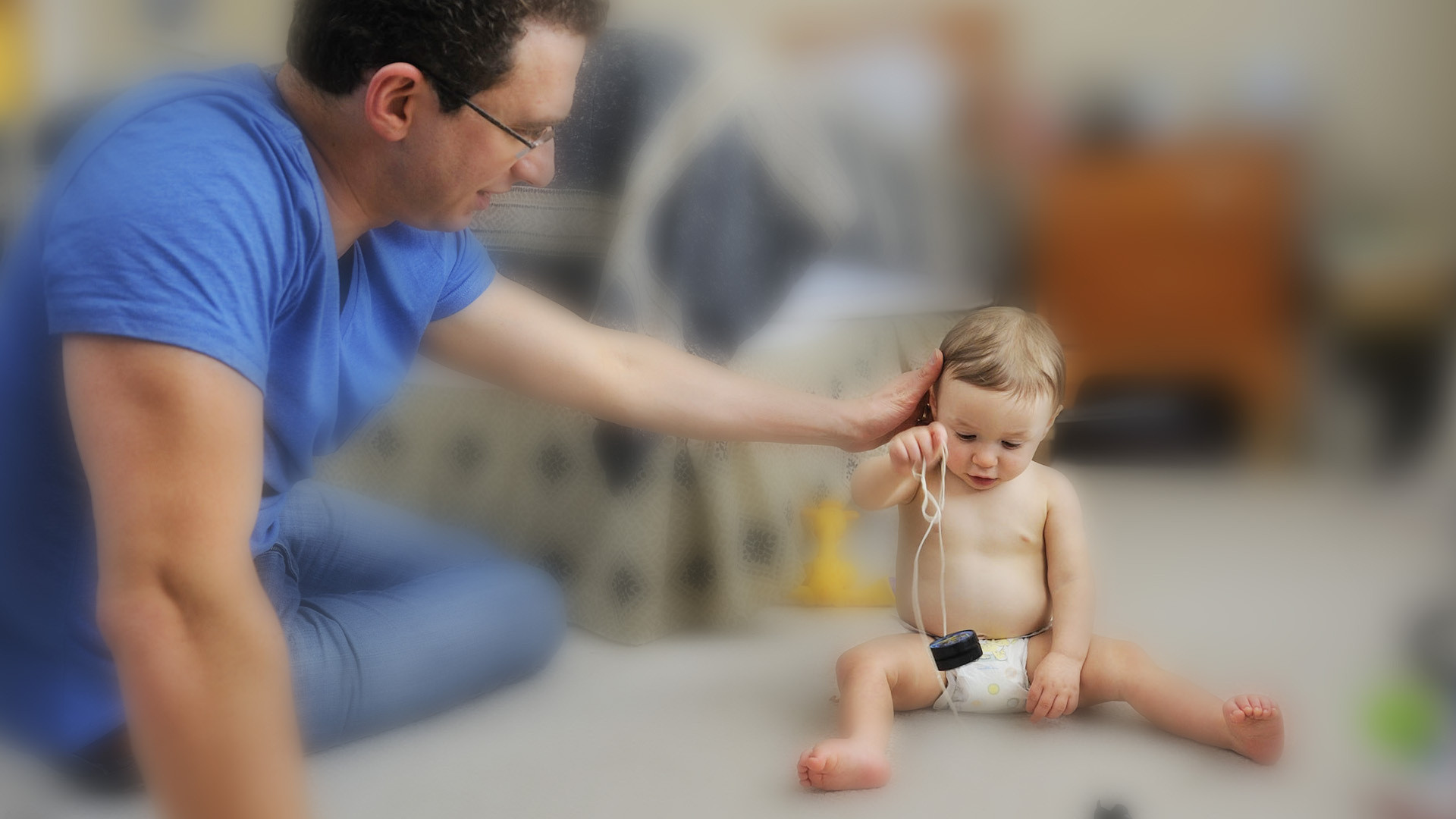 Levs and his middle son
The American workplace is stuck in a time warp, writes Josh Levs in his new book, All In: How Our Work-First Culture Fails Dads, Families, and Businesses -- And How We Can Fix It Together.
While employers often presume that working mothers will drop out, or slow down, to care for kids, they expect dads will work full steam ahead without missing a beat. Those assumptions turn up in maternity and paternity leave policies that discriminate against both men and women, he says.
Levs, a former NPR reporter, knows this firsthand. He was the fatherhood reporter for CNN and his wife was pregnant with their third baby when his own life became part of the dad-news beat. Levs wanted to use one of the great benefits offered by Time Warner, CNN's parent company: 10 weeks paid leave for caregivers. However, he was told he wasn't eligible.
"It was just this really weird policy," Levs told The Huffington Post. Men could get the 10 weeks if they adopted a child or used a surrogate, but fathers whose partners gave birth got just two weeks of paid leave. (They could take an additional 10 weeks unpaid through the Clinton-era Family Medical Leave Act.)
Levs asked Time Warner if it could change the policy months before his daughter arrived on the scene. The company didn't give him an answer until 11 days after his daughter was born in 2013 -- prematurely, because his wife was suffering from severe preeclampsia. Still, the answer was no. "The discrimination just floored me," he said.
HuffPost talked to Levs about what happened next, his vision for family leave and the struggles men face today as they try to have it all.
So when they denied your leave, you filed a complaint against Time Warner with the Equal Employment Opportunity Commission. How scary was that?
My attorney said it's illegal to fire you [in retaliation], but they might. I knew it was risky, but I knew it was the right thing to do. I didn't want other families to face what I did. It was painful to go back to work when my family needed me.
The EEOC action is ongoing, but one year after your daughter was born, Time Warner changed its rules.
I hear from dads at Time Warner all the time, thanking me. One guy wrote to tell me he says a blessing for me every night for the six weeks he gets with his baby. It's better. Now a person like me gets six paid weeks. Women who give birth get more time. Instead of 10 weeks, they get 12. If it's a C-section, 14.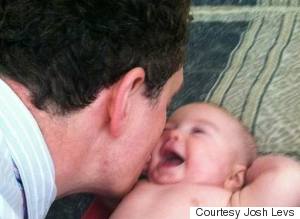 It was one step forward, but we need paid family leave to exist across the board. That's not just people caring for kids. It's also caring for an elderly parent or a sick spouse or a sibling. We have policies in New Jersey, California and Rhode Island that work.
You talked to a lot of fathers for your book who are struggling to manage work and life -- just like women. But they get less credit and attention. They're expected to work full-stop.

The words that these dads use could come out of women's mouths. They say they're struggling because they want to do it all: "I want to be the best parent I can be and I want to have my career."
There's a vicious cycle punishing men who put family first. So many businesses reward men for just staying at the office for longer. Today's dads are very involved at work, but the people in the C-suites are the few men who admit they don't prioritize their family. They believe work-life conflict is a woman's problem. They're wrong.
Did you fall prey to the working long hours thing?
There was a period of time where I was working too much and missing too much. I was caught up in that whole mentality. I did structure my career so I wouldn't have to travel and that's unusual in my industry. Still, I put in too many hours.
Was there a moment where you realized you were working too much?
After my second son was born literally into my arms in our bedroom. My wife skipped labor. He wasn't breathing at first. It was such a wild and powerful and traumatic moment. In that moment all that mattered was family. Afterwards, it became clear that family is everything. All that other stuff is totally irrelevant.
Your sons are now 8 and 5 years old and the baby is 20 months. Would you take that 10 weeks leave now, if Time Warner offered it?
It's not the same. The time that I needed when my daughter was a newborn is something you can never back.
This interview has been edited and condensed for clarity.
Related