When you think of magnesium, what probably springs to mind are muscle cramps and eye twitches, or a school science experiment. But as the the fourth most abundant mineral in the body, magnesium's effect on us is powerful.
In mental health, magnesium helps to regulate the stress response and is considered to be one of nature's mood stabilisers.
Thankfully, we can obtain magnesium through our diets, specifically by eating loads of plant foods — including dark chocolate and leafy greens.
Why do I need magnesium?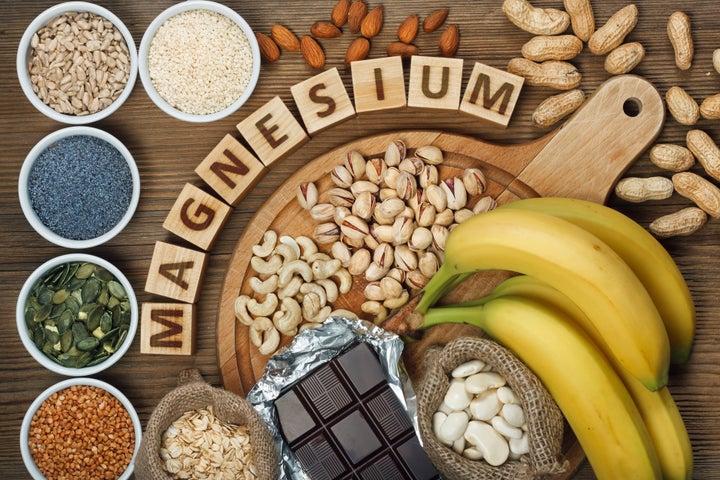 "Magnesium is a mineral that our bodies rely on to feel fit, healthy and full of vitality," nutritionist Fiona Tuck told HuffPost Australia.
"This mineral is an important one, being that it is a co-factor for hundreds of enzyme reactions within the body. These enzymes are vital for a variety of important processes such as the conversion of energy from carbohydrates, fats and protein, not to mention healthy DNA synthesis, blood sugar balance, bone health and a calm nervous system."
Magnesium is also required for "formation of bones, muscle contractions and blood pressure regulation", accredited practising dietitian Alexandra Parker explained.
"Magnesium is also thought to play a role in sleep by improving our sleep quality. On average, men require around 400mg of magnesium per day and women need around 300mg per day."
What happens when I'm magnesium deficient?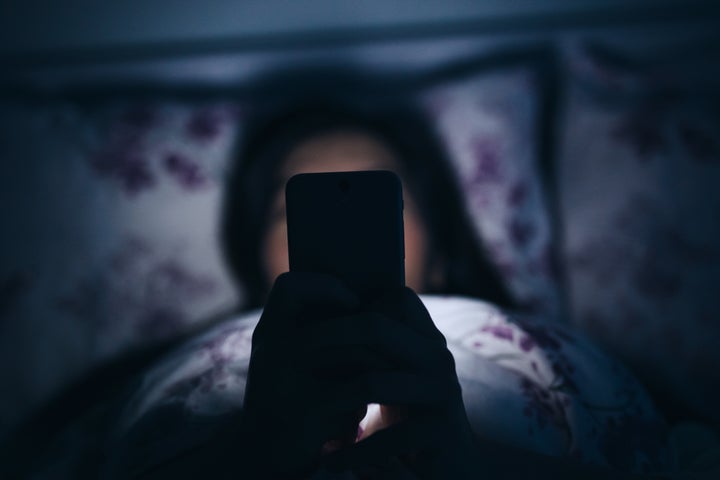 According to accredited practising dietitian Anna Debenham, magnesium deficiency is not overly common in otherwise healthy people.
"In the short-term, low intakes of magnesium won't actually result in any noticeable symptoms as our kidneys conserve magnesium when intakes are low," Debenham told HuffPost Australia. "However, low intakes over extended periods can lead you to become deficient."
When this occurs, we can experience an array of negative symptoms, mostly to do with energy levels.
"Magnesium is involved in helping to regulate calcium, vitamin D, blood sugar and hormonal balance, so there is little surprise to learn that low magnesium levels can lead to chronic fatigue-type symptoms, low mood, anxiety, eye tics, insomnia, high blood pressure, muscle cramps (which can be due to low calcium too) and a poor tolerance to dealing with stress," Tuck said.
"When our magnesium levels are low, we can start craving stimulants such as coffee to boost our energy, or chocolate which is a natural source of magnesium (but not the sickly sweet milk chocolate commonly found in the confectionery aisle)."
Symptoms of magnesium deficiency include:

Loss of appetite
Nausea
Vomiting
Fatigue
Weakness
Abnormal heart rhythms
Numbness or tingling
Muscle contractions and cramps
What foods contain magnesium?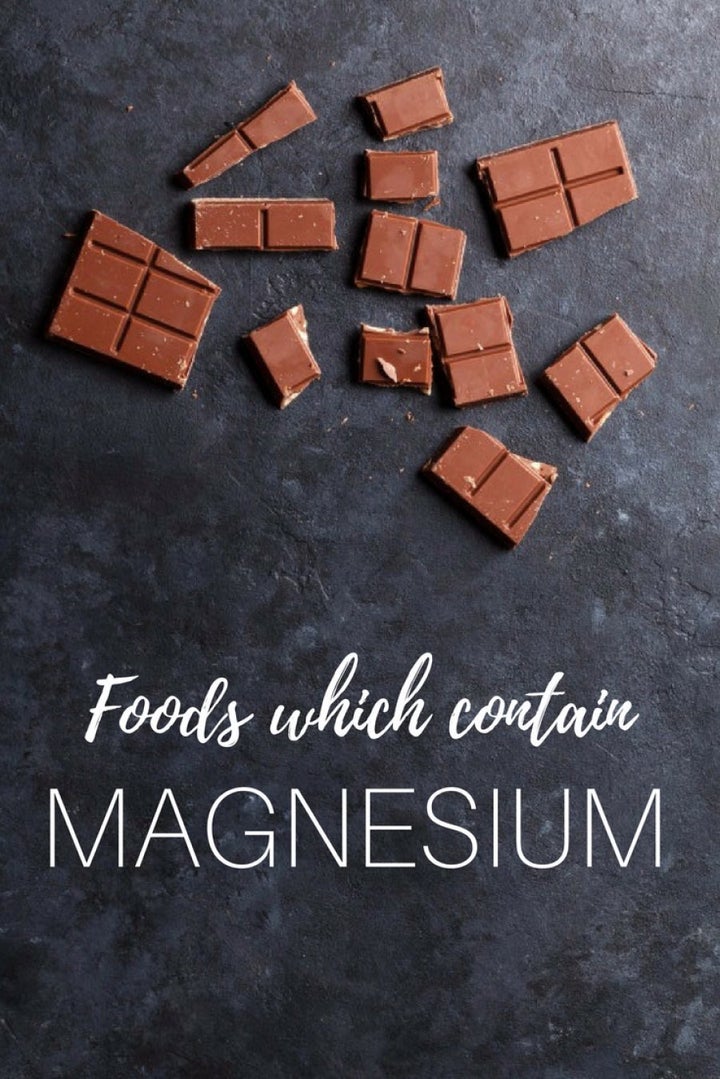 "Magnesium is found in a variety of foods, but the best sources tend to be green leafy vegetables, raw cacao, nuts and seeds," Tuck said.
"Include magnesium-rich foods at every meal to help boost magnesium. Aim to include at least two servings of vegetables with every meal and a couple of pieces of fruit daily. Reduce sugar, alcohol and processed foods to help up your magnesium intake."
12 foods that contain magnesium:

Green leafy vegetables (e.g. spinach and kale)
Fruit (figs, avocado, banana and raspberries)
Nuts and seeds
Legumes (black beans, chickpeas and kidney beans)
Vegetables (peas, broccoli, cabbage, green beans, artichokes, asparagus, brussels sprouts)
Seafood (salmon, mackerel, tuna)
Whole grains (brown rice and oats)
Raw cacao
Dark Chocolate
Tofu
Baked beans
Chlorella powder
Ancient grains for muscle health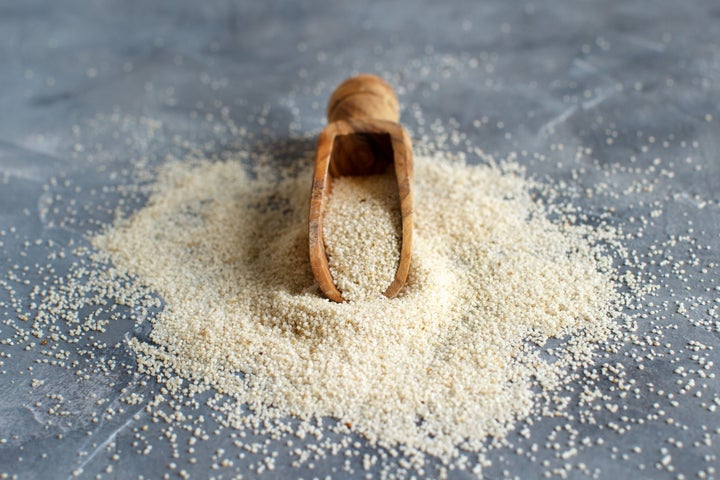 Ancient grains, in general, are coveted for their nutritional value. Much more beneficial to the body than some of the most widely used varieties of rice, corn and wheat ― which have undergone centuries of breeding ― ancient grains offer an abundance of advantageous vitamins and nutrients.
DJ Blatner, a Chicago-based registered dietitian, nutritionist and winning trainer on the 2016 ABC competition series "My Diet Is Better Than Yours," recommends adding ancient grains to your diet for their "stress-fighting B vitamins, magnesium for muscle health, blood-building iron, and fiber for regularity and gut health." She advises that "ancient grains can help feed good bacteria in our gut and healthier gut bacteria can help with everything from digestion to immunity to mood." Ancient grains are also known to be relatively high in protein, which is beneficial for anyone on a plant-based diet.
How can I test if I'm magnesium deficient?
While you can get magnesium levels tested via a blood test, this isn't always a reliable method.
"If your doctor suspects that your magnesium level is too low, they may order a serum magnesium test. However, this has not been properly validated as a reliable indicator of body magnesium status," Parker explained. "Assessing magnesium status is difficult because most magnesium is inside cells or in bones."
In any case, if you are in doubt over your magnesium levels, see a qualified healthcare practitioner who can look at possible signs and symptoms of magnesium deficiency and trigger factors, such as high stress levels or a diet low in magnesium.
"Combined with pathology tests, this can give a better overall picture of whether you need more magnesium," Tuck said.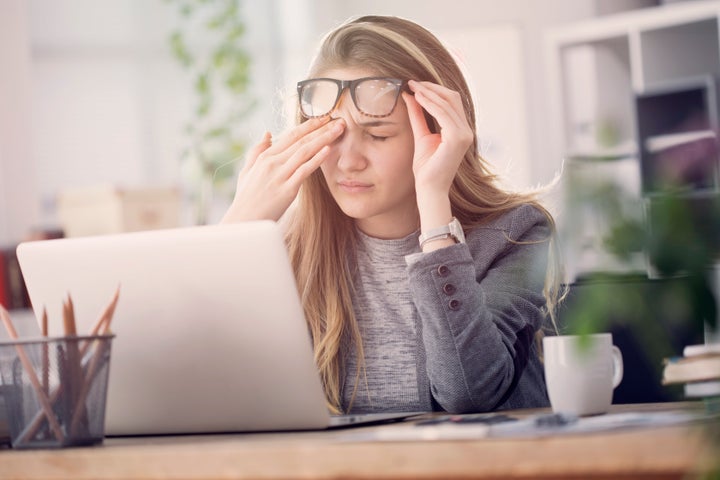 Should I take magnesium supplements?
As with most supplements, it's best to obtain important vitamins and minerals through your diet.
"If you want to maximise your health, you can't go past a balanced diet. Loading up on plenty of plant foods is the simplest way to get magnesium into your diet," Debenham said.
"You can, however, increase your magnesium intake by taking supplements, and this may be beneficial for some people. It is best to talk with your doctor or dietitian about magnesium supplementing, as excessive supplementation can lead to diarrhoea and stomach upsets."
Magnesium supplements can also be poorly absorbed and thus work better for some people than others, Tuck explained.
"Those with poor gut function or malabsorption issues may be better to start with a topical magnesium spray. This is absorbed transdermally through the skin and can be used daily," Tuck said.
"For those people in need of a higher intake of magnesium, they may do better with a magnesium powder supplement and drink it in liquid form."
Whether you suffer from migraines or you get the occasional splitting headache, you know just how excruciating a pounding head can be. And for some, there's a specific time of the month when you can expect this issue.

While there's no guarantee you can stop those pesky headaches around your period before they pop up, there are preventive measures you can take throughout the month that may help.

One suggestion? Make a few simple diet and supplement tweaks. Magnesium-rich foods ― think leafy greens, nuts and avocados ― may "help reduce the frequency or severity of headaches," said Jolene Brighten, a hormone expert and author of Beyond the Pill.

Ellen Vora, a psychiatrist and women's health expert, agrees with the magnesium tip, noting that when women have a magnesium deficiency, the symptoms around their period are a lot worse. "The body has an increased need for magnesium related to the contraction of the uterus during menstruation," she said. "This ends up pulling magnesium away from the rest of the body, which can create muscle tension. Tension in the muscles of the neck and the small muscles around the forehead, temples and scalp is a common contributor to headaches."
This article has been updated with files from HuffPost US
Related
Popular in the Community