Even if you maintain a healthy lifestyle at 50 and older, you're not "too young" or "too healthy" to learn about your risk for shingles and about vaccination.
We had a chance to talk with GSK's THRIVE@50+ spokesperson Garcelle Beauvais about the realities of aging and how one impactful conversation with her pharmacist changed her perspective.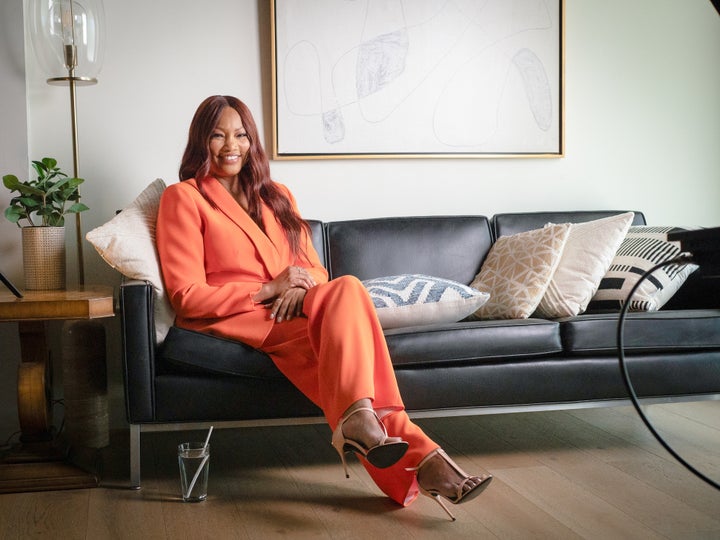 The life of a mom, grandmother, friend, philanthropist, actor, and more is obviously nonstop. How do you stay on top of it all?
Garcelle Beauvais: You know, I try to prioritize what's really important. I feel like now because my boys are 15 (they'll be 16 at the end of this month), I'm prioritizing me a little bit more. When they were little, it was all about them, but now I feel like I'm taking care of my health, talking to my doctor, and going to appointments. So, I feel like it's a good time for me to take better care of myself and continue thriving, because I want to do a lot more.
What was your reaction to first learning about the virus that causes shingles?
Garcelle Beauvais: You think, "Oh I'm healthy, I'm doing so much. That doesn't affect me." But once you hit 50, you're at an increased risk of developing shingles — 99% of people 50 years of age and older have the virus that causes shingles in them, even though not everybody will develop it. My conversation with my pharmacist was really impactful – it really made me understand my risk.
And I remember immediately getting into the car and calling my girlfriend Nicole and saying, "Hey, this is what I just heard." It was almost like passing a baton at a race. If we want to be around for our families and around for us, we have to be proactive and have these conversations to help take care of ourselves.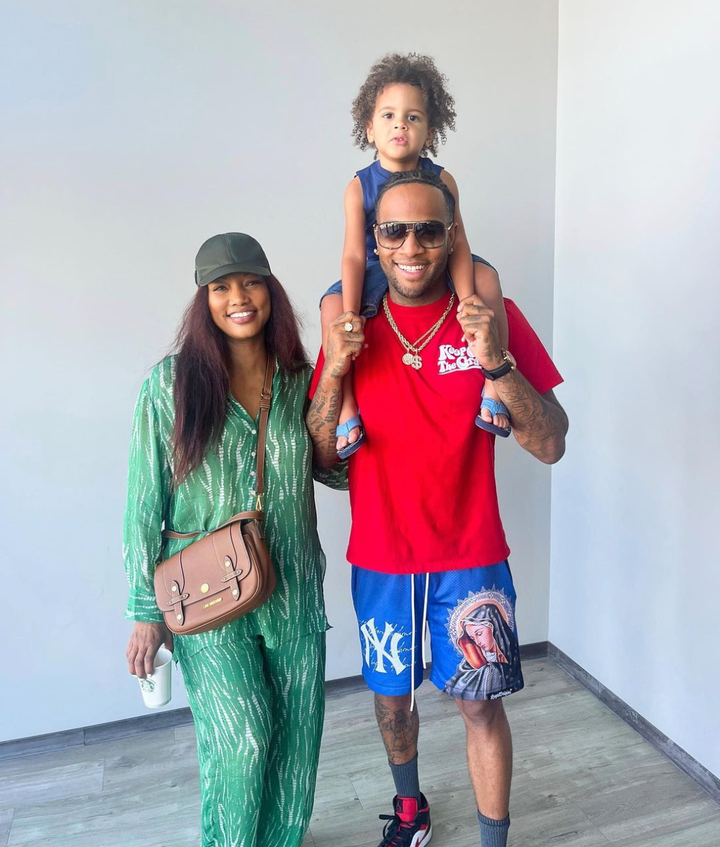 How can shingles affect the way you live your life? Do you know anyone who has experienced shingles?
Garcelle Beauvais: My sister Chantal had shingles, and it was really painful for her. Now that I'm aware of it, I'm hearing more and more people who say, "Oh my god, I got [shingles]. I wish I had asked my doctor or pharmacist about my risk for shingles and about vaccination," and how it really impacted their body and their day-to-day life. I think that's what's really important: talking to your doctor or pharmacist and getting information so you can understand your risk. If you're 50 years or older, shingles can develop anytime and anywhere — it's really unpredictable. You could be at a wedding, you can be on vacation, it could happen anytime. So why not be proactive about your health?
Are there any misconceptions about shingles that you can debunk for us?
Garcelle Beauvais: One of the myths is that if I'm healthy, exercise, and eat well, I won't get shingles. That's a myth.
There's also a myth that Black people can't get shingles. Absolutely not true — shingles can impact anyone. Don't forget that 99% of adults 50 years and older are at risk, even though not everyone at risk will develop shingles.
Really, everyone should know that the most important risk factor is age, and most cases of shingles occur in people 50 years and older. It's really about aging and the resulting weakening immune system, but stress may also increase your risk because it can weaken the immune system too. I don't know anybody who doesn't have stress in their life. We live in this crazy world where we're doing so much and we're everywhere, so we're all under a lot of stress.
What advice would you give to those who delay doctor visits as they get older?
Garcelle Beauvais: It's something that you can't live in denial with. Listen, I grew up in a household that, you know, people had to be dragged to the doctor's office. They didn't want to go because they thought, "If you go to the doctors, they'll find something." But here is the thing, if there is something to find or something to be aware of, you want to know that so you can take the power back and make informed decisions about your health.
I also think it's important to write down our questions, because when we're at the doctor's office, sometimes we forget. And while you're there, you might as well write them down and say, "This is happening to me, what do I do?" or "I heard about shingles, is that something I should be concerned about?"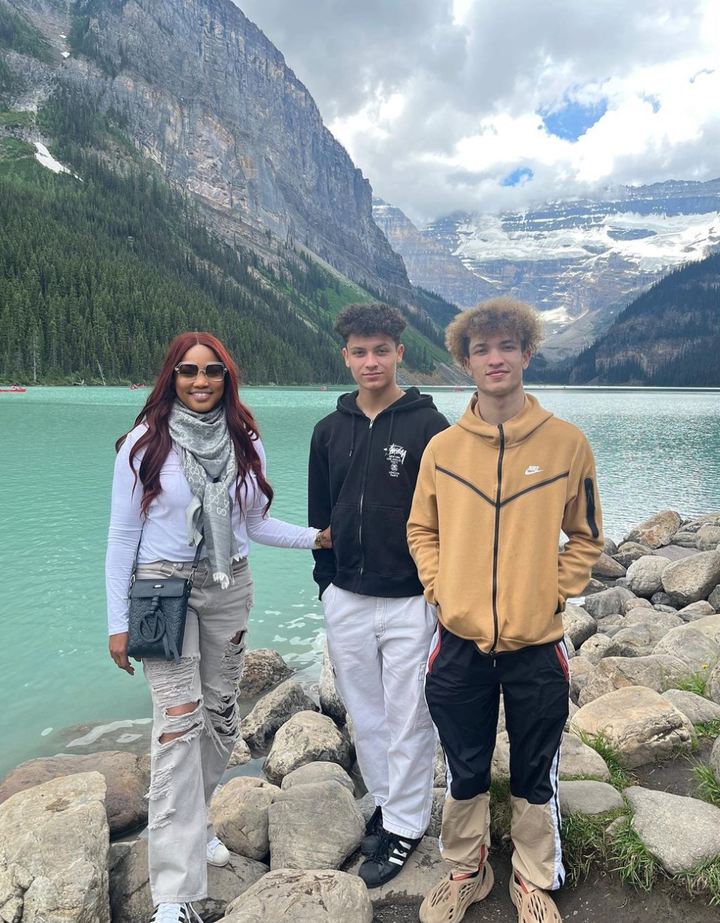 Why was partnering with the THRIVE@50+ campaign important to you?
Garcelle Beauvais: It's my life! I'm at the age where I'm at risk for shingles, and like I said, my conversation with my pharmacist really motivated me to spread the word.
I really like using my platform for things I think are important and addressing things we don't normally talk about, so it made perfect sense. It was aligned with who I am — being preventative in terms of taking care of my health.
Aside from your risk for shingles, what's something in your life that surprised you since you've turned 50?
Garcelle Beauvais: Since I've turned 50, there's a sense of fearlessness, if you will. Who would have thought? When I started in the industry, I was told, "When you're 40, you're done and you're not going to be working as much." I feel like it's changed so much for me. I'm happier when I am busy.
As a multi-hyphenate powerhouse, a lot is demanded of you between your family and career. And as the old adage goes, "You can't fill up someone else's cup if yours isn't full." How do you keep your cup filled?
Garcelle Beauvais: It's really taking just half an hour or 20 minutes to sort of recharge or reground myself. It's going outside and having my bare feet in the grass so I can feel grounded, taking a bath at the end of the night, or telling my boys, "You know what, I just need a few minutes for myself."
Finally, do you have a philosophy for living your best life and thriving at or after 50? What do you want others 50 and older to know?
Garcelle Beauvais: Just have fun! We worry about so much. Enjoy your life. This is not a rehearsal. This is it. Enjoy your life as much as you can. Do the things you want to do and say no to the things you don't want to do.
Life's not over at 50. We're living longer now, and you want to be as healthy as you can and enjoy your life!
No matter how healthy you may feel, people 50 years and older are at an increased risk for shingles. Make your health a priority and ask your doctor or pharmacist about your risk for shingles and about vaccination.
GSK and Garcelle Beauvais edited quotes for clarity and length.
Related