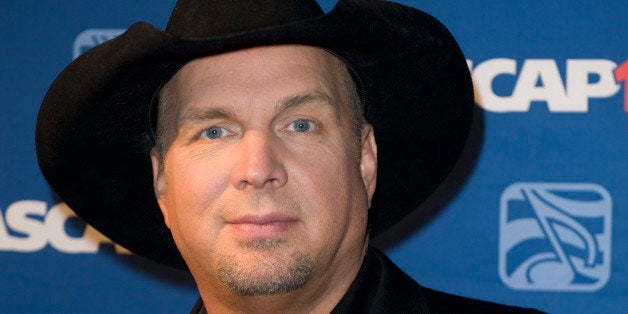 As your kids get bigger, so do their attitudes.
As a mother to three girls, let me just say they can be little hellions.
My oldest did something that made me melt and made me wonder if perhaps I got it all wrong.
Here's a little back story...
So I kinda like Garth Brooks... ahem... OK, I LOVE him.
As a kid, I had his cassettes and memorized all the lyrics. In fact, singing "Rodeo" was the first time I ever cussed in front of my mom. I was 9 and was riding high.
I don't care if loving Garth (or Troyal, for all you die-hards, because I believe we are on a first name basis) makes me a hillbilly, backcountry bumpkin, I own my love for The Man.
So my children know this.
They think I'm a complete wacko, but I own that, too, so it's all good.
In case you aren't into Garth (say what?!!!), you may or may not know that he is going on tour again.
*Cue the angels singing from heaven*
I saw him in Vegas a few years ago and it was an amazing experience, so I vowed if I ever got the chance to see him again, I would sell everything to do it. (I like dramatics.)
Then I heard he was coming to Oregon and I set up a game plan to get tickets...
But life has a way of changing plans and I missed my window of opportunity.
I won't lie. I kinda cried.
But then I remembered cowgirls don't cry...
OK, so maybe Reba sang that... but you get the point.
After licking my wounds and moving on with my life (be it ever so difficult), something weird happened.
I came into the computer room the other night and saw a Garth Brooks article on my computer.
It was from The Irish Times (or something like that) and it was about his concert over there in Ireland.
I had no idea why it was there and who did it, so I interrogated the children.
My oldest daughter then confessed it was she who Googled it.
She was trying to buy me Garth Brooks tickets, but didn't know how.
Did I really say my kids were little hellions once in awhile?
As I checked on my oldest before going to bed, I couldn't help but feel how lucky I really am.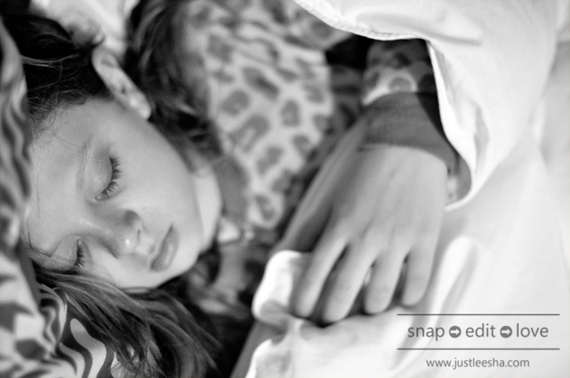 I may not be going to my Garth Brooks concert, but I've got one of the sweetest daughters in the world.
And I'm perfectly fine with that.
You can see more humorous, photo filled parenting blog posts by Alishia on her site www.justleesha.com
Follow all the shenanigans on Instagram