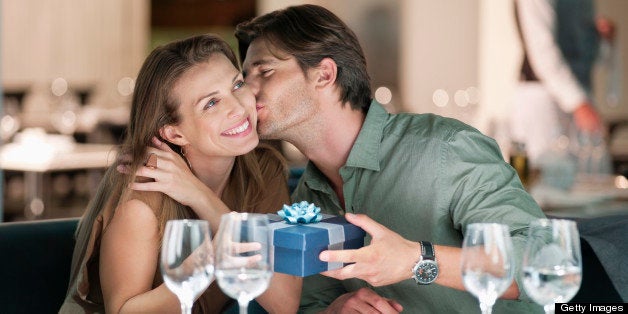 Though wedding anniversary gift traditions date back to medieval Germany when garlands made of silver and gold were presented as gifts for the 25th and 50th years of marriage, the first real anniversary gift guide can be accredited to Emily Post. This guide was published in 1922 in her etiquette book and only included gift suggestions for five key anniversaries. It wasn't until 1937 that the American National Retail Jewelers Association assembled the next guide to anniversary gifts, filling in Post's holes and including things like cotton and leather for the second and third anniversaries respectively. Though it was more thorough, even that list has since been modified. Why, you ask?
Well, to put it simply, times, they are a changing. The new "modern anniversary gift guideline" (exactly where and when this one came about is a bit hazy) is made to reflect the fast moving world we live in today. In a culture where we've advanced from opening up our windows to installing air conditioning, and from grinding our coffee beans with a manual tool to an electric one, it only makes sense that a gift guide created during the Great Depression would adjust to these shifts too. A married couple celebrating their fourth anniversary today would probably prefer a blender or juicer (appliances) rather than fruit or flowers. And gifts that were once made of cotton, tin, or aluminum are now often made of synthetics and composites.
The other thing is, and this is not to say that modern shoppers are lazy per se, but it can be tricky to find an acceptable gift using the materials on the traditional gift list. Copper and wool for example (seventh) leave me scratching my head for ideas, but on the modern list, a desk set is an obvious score. Done and done. The modern list makes finding the right gift, well, easier. And you won't run the risk of a fight with your spouse after you claim "tradition" when a popcorn tin arrives on your tenth anniversary!
When it comes to celebrating anniversaries, it is usually just between husband and wife. But, occasionally it is worth roping in family and friends to toast a milestone. Below is a list of the traditional and modern gifts for the major milestone anniversaries. You may have to buy gifts for these even in you aren't married, if you get invited to the party! However you choose to celebrate your own marriage or one of a close friend or relative, you should always try to get something that will last a lifetime. Remember that each of these anniversaries is a milestone and should be treated like one.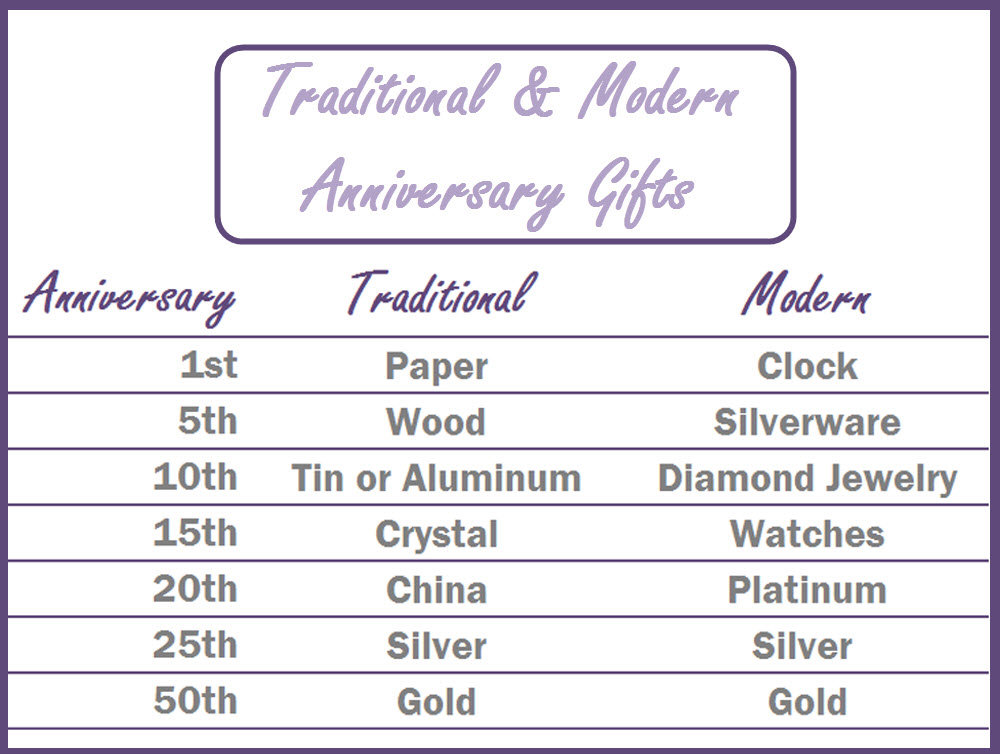 Dana Holmes is a lifestyle, gift and etiquette expert who acts as Editor in Chief of Gifts.com and the Gift Rap Blog. She has been working in trend forecasting and gift recommendations for the past decade. Dana loves making occasions special with her unique gift ideas, tips and touches. She has been interviewed by the New York Times, Associated Press, Fox & Friends, TODAY in NY and many more.
Related