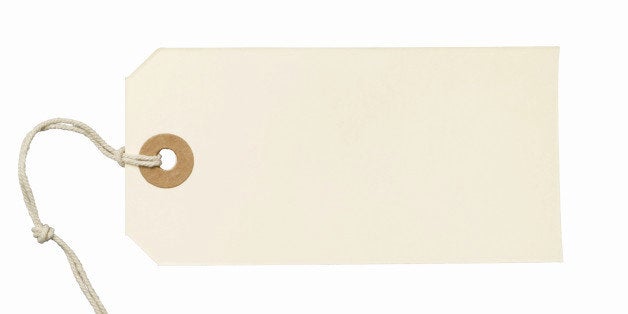 "A rose by any other name would smell as sweet." - William Shakespeare

In Romeo and Juliet, Juliet stresses that the names of things do not matter, only what things "are". Obviously she is referring to her and Romeo's opposing family names, but in essence, she is talking about the impact of labels. Special education as a discipline is overwhelmed with a plethora labels from paperwork to diagnosis. Conversations are peppered with acronyms that leave parents bewildered and even seasoned special education teachers investigating unknowns.
I personally try to lean toward the positive side of the fence with regards to any type of label. In fact, they tend to twist my tongue as I continually strive to use what is deemed morally, politically, and/or scientifically correct at any given time. Yet...
"You're getting a new student, Sam, who has Prader-Willi Syndrome."
"We're meeting tomorrow morning at 8:00 to discuss programming. He has an IEP from another district."
Wait a minute! What in the heck is Prader Willi Syndrome (PWS)? Are you kidding? I'm supposed to know what this child needs by 8:00 tomorrow morning?!
Of course, this was all contained in a thought bubble and I calmly framed my reply:
I frantically researched and printed out nearly three hundred pages of background information. I also had copies of his previous paperwork. It was obvious what I would be doing at home that night! I feel strongly that to gain parent trust you have to be informed. Any knowledge I could acquire about Sam and his condition would only serve to help his parents feel safer.
I created several things that night. First, I compiled a list of possible social, emotional, psychological, academic, and physical needs with corresponding goals and/or accommodations. This would help dictate setting baselines and ultimately the IEP.
Second, I started a form called "Getting to Know You," which is an outline I make for all my students that contains student facts at a glance. Not everyone speed-reads, and Sam would be starting ASAP.
Third, I created a packet of relevant reading for the staff and support personnel including the custodial, kitchen, and clerical. It takes a village and everyone needed information.
1. Parents can register their children and literally drop them off at that time. I have seen teachers being introduced to a new student outside the classroom without warning followed by immediate placement. Advance warning is crucial when the child has an existing disability. Even with only one night, Sam's diagnostic 'label' at least provided me with time to create parameters for programming.
2. The list of possible disabilities a child could have is endless. Special education teachers are expected to be able to meet the individualized needs of each child. Teacher prep programs familiarize prospective teachers with the most common categories and generalizations about learning styles, but does not prepare you with the specifics of each condition needed to customize an educational plan.
Can labels lead to negative stigmatization?
Yes, they can. Labeling often seems to lead to negative stigmatization that can give way to stereotyping, separating, status loss, and discrimination. Historically, this is evidenced by the ongoing renaming of disabilities. For example, "mental retardation" has evolved into "intellectual disability." It's a kinder, gentler term, but I'm sure society felt the same when it switched from the precursor label "imbecile" to "mental retardation."
What is Prader-Willi Syndrome?
According to the Prader-Willi Syndrome Association:
"PWS is a complex genetic disorder affecting appetite, growth, metabolism, cognitive function and behavior. It is typically characterized by low muscle tone, short stature (when not treated with growth hormone), incomplete sexual development, cognitive disabilities, behavioral problems, and the hallmark characteristics - chronic feelings of insatiable hunger and a slowed metabolism that can lead to excessive eating and life-threatening obesity. Those who have PWS need intervention and strict external controls, sometimes including padlocking access to food, to maintain normal weight and to help save their lives."

Without this label, I would have been lost. It was crucial that we created an external environment that had strict restrictions to food access. This meant that everything from school birthday party treats to teacher snack stashes had to be addressed. My school's staff was wonderful and did not even blink when overnight we became a community that celebrated without food. This label gave me the preliminary background I needed to create the best possible program for Sam. The parents were impressed with the bank of information I had acquired. I 'got' their son. They felt the comforting embrace of a safety net that we would cast over Sam. A label, Prader-Willi Syndrome, did not define him, but guided us in creating a road map for a successful course of action.