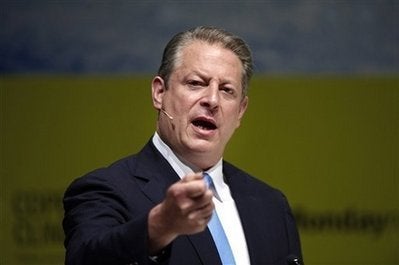 Pity Al Gore. And pity those who may suffer from his apparent misquote at COP15 yesterday, where he predicted the melting of Arctic ice over the next 5-7 years.
As is the norm, Gore's misinterpretation of a figure from the melting snow and ice report was immediately seized upon by "climate deniers" and the likes of Rush Limbaugh.
While, it's fair and proper to call the former vice president on his facts, there's an inconvenient consequence to the ruckus.
Lost in the uproar is the fact that Dr. Wieslav Maslowski, on whose work Gore based his prediction, doesn't seem to be refuting the if of the Arctic ice's disappearance.
What Gore did say, there is a "75 percent chance that the entire north polar ice cap, during some of the summer months, could be completely ice-free within the next five to seven years." View this short snippet of Gore from COP15 and decide for yourself.
Related
Popular in the Community