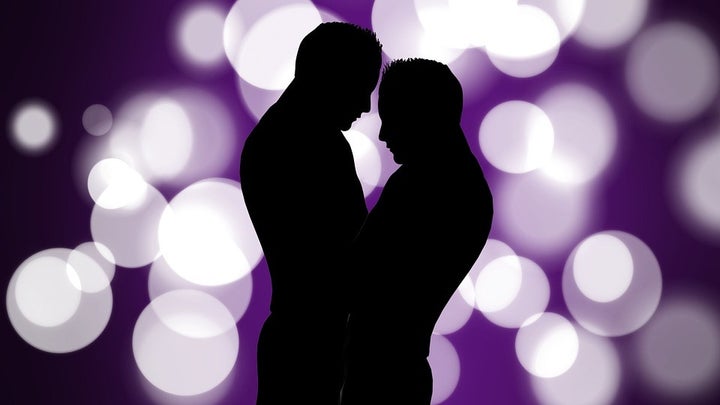 We had about twenty minutes before he had to leave for the airport. The image I had conjured of the thirty-two-year-old currently en route to my front door from our meager interaction on Grindr was as telling as a police report: an assumed age, height, and weight, as well as one scrupulously selected profile picture. And often enough, the photo too ended up a rough sketch. These physical characteristics as well as a few words – "What are you into?" – were all that had been exchanged between me and this city planner from Washington D.C.
This was last summer when I had just turned twenty-two, fresh off the boat from flirting with my first serious relationship. I was seasick, and as this older man and I hit the sheets, I found that my body struggled to deliver what I had ordered.
When everything physical was said and done, we nestled in my bed together where I offered my condolences for my sexual underperformance. "I'm sorry, you're just the first guy since my breakup," I said. Confidently, he checked the time on his iPhone, which was perched on my nightstand and looked up at me. "Well, there's good news and there's bad news. Which do you want first?" he asked.
"The bad, always," I responded. With texture, he said, "The bad news is that it won't get any easier. Losing love. The good news is that you'll get more used to the pain."
The insight that this perfect stranger offered me resonated with me throughout the process of that first true heartbreak. And it dawned upon me: older gay men may hold some of the answers. These are people whose sex lives pre-date apps like Grindr or Scruff, and they may have even evaded the widespread millennial mentality of quickly finding something defective with a new lover, only to start brainlessly swiping again.
For me, older gay men came to symbolize the one thing more inspiring than heartbreak: rebirth. These guys had been through the emotional throes of dating, and ultimately, they had been able to fall in love again – even multiple times. I needed to know their secrets.
Dating back to pederasty in Ancient Greece, there has existed a sincere social bond between older gay men and male youth – perhaps in the form of today's "bears" and "twinks" – where intimacy was mingled with the dispensing of emotional intellect. By all means, in Greek culture, this relationship was considered an education. But today, relationships between older gay men and younger gay men are seemingly plagued by peer judgment over presumptive motivations.
Admittedly, I have been one to shy away from intimate encounters with men much older than me in the past. Most of my gay cohort, as well as previous partners, had exposed their +/- four-year rule to me out of fear that they would be deemed "sugar babies" for taking interest in somebody markedly older. A lot of gay men around my age assume that older gay men, on the other hand, are mainly into younger gay men for the sex, perhaps so the youth can somehow rub off on them in bed like some heavy cologne. Still, many ask: "What really would you and an older man have in common?"
But that's the whole point. Older gay men know things I don't. If people undress the "ick" factor, isn't this connection simply another ripe learning experience not dissimilar to one gained through relations with somebody of a matching age?
Today, online dating apps have intersected many gay men of differing ages and backgrounds. And though these apps may be seen as grassroots one-night stand delivery services, they also provide rich, rare inter-age experiences where younger and older gay men, already comfortable under the veil of physical intimacy, can communicate and dispense insight into the minefield that is the modern gay dating world.
Though I do often tend towards men my own age, I also love to reflect on the rhetoric I've heard from men who have been in the business a bit longer. Now, I see that long-term relationships are a plausible goal – and that they don't necessarily have to be based on black-and-white monogamy. But with the little experience I have, that still somehow appeals the most.
 Follow Jack Rushall on Twitter: https://twitter.com/jackrushallnow
Calling all HuffPost superfans!
Sign up for membership to become a founding member and help shape HuffPost's next chapter