Halloween is the time of the year when you can be whoever you want, perhaps even who you truly are. It has always been a special time for me, as well as for many trans folks I know....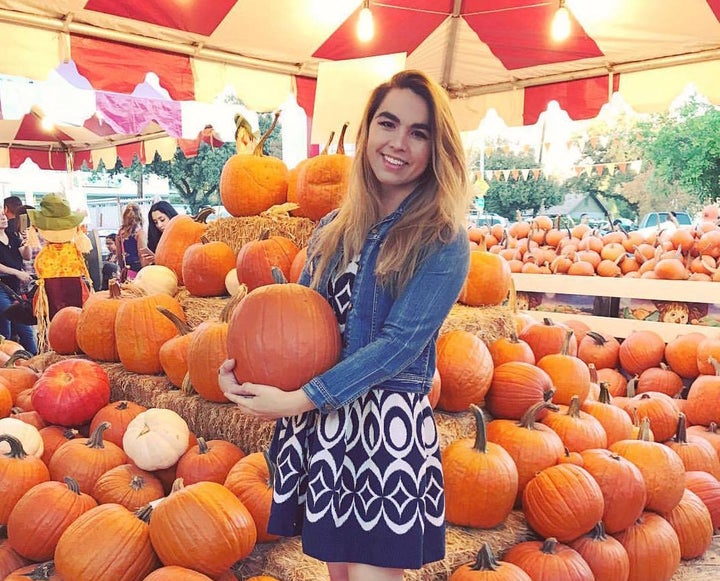 In Fall 2010, I had just moved from Michigan to California to attend college and finally come out publicly as gay. I gave myself permission to gender bend and cross dress for Halloween, deciding to go as a cliché sexy witch with black and red stalkings, a black dress, a red feather boa, and curly black wig. My friends did my makeup, and when I saw myself in the mirror it all clicked. The person I saw in the reflection took my breath away, I felt I was seeing myself for the first time. But the moment faded as my friends laughed, thinking I was in on a joke I was supposedly telling. We went out, the night ended. I felt magical but that it was too much, that I needed to tone it down and lock it away.
A year passed and I was traveling on Semester at Sea. We were ported in Ho Chi Minh City in Vietnam, and Halloween was just a few days away. I was at a place in my life where after a year of unlearning and relearning I was more confident, I knew more about my community, our history, and thus myself. I gave myself permission, once again, to cross dress and gender bend for Halloween. The Little Mermaid was constantly playing in my mind while on the ship, and I convinced myself to dress up as Ursula when she transforms into the beautiful seductress. I visited a market and purchased a long brown wavy wig, wooden heels with rhinestones and beads, and a custom black dress with an open back.
I was so excited to put on my costume, and a friend across from my room invited me in to do my makeup. She finished, and when I saw myself the feeling from the year before immediately came back: I felt like I found myself again, a beautiful reunion. And this time, that reunion was celebrated. The shipboard community embraced and cheered me on, my friends affirmed me, and the cute guys who gave me looks of disgust in my everyday drag were now doing double takes, asking "who is she? I haven't seen her before..." It brought me joy to be seen as the femme that I am, and their reactions made me feel safe and confident enough to explore it more, and to do so very publicly.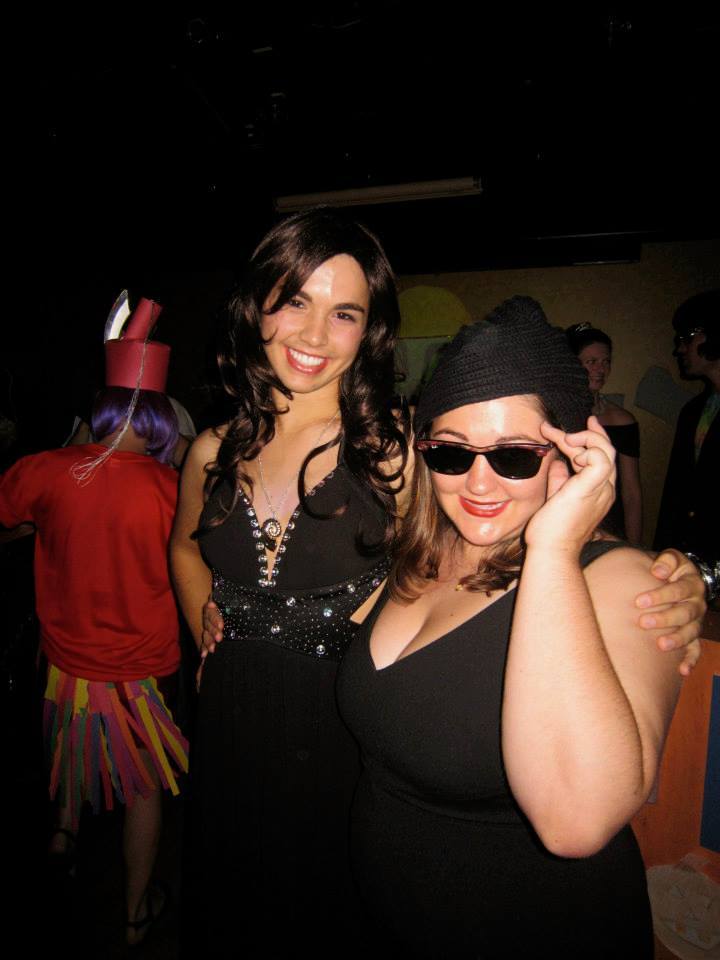 I went on to perform "drag" 5 more times that semester, then delved more into "cross dressing" the semester after. My wardrobe changed in time, and I learned more about what it means to be trans, non-binary, and gender nonconforming. I was communicating with my family constantly throughout my gender journey. We had grown so close after I came out as gay and they emphasized how much they wanted to be a part of my life, to celebrate every moment with me. So I was as open, raw, and fully transparent with them as I could be. It wouldn't be until summer 2013 that I would come out officially as genderqueer and transfeminine, changing my name to Addie, then Addison the summer after.
Halloween reminds me that safe spaces are not confined to people or places, that it can instead be based on time. It's an annual event that gives people like myself permission to be who we are, even if it only lasts a few hours before needing to lock it away for another year. It's a time when you can finally see yourself reflected back in a world with broken, distorted mirrors. I will always love, appreciate, and celebrate Halloween, as well as every person who uses that night to embrace their magic.
Popular in the Community