As the calendar turned to January 1, 2015, I did not celebrate as most people do on New Year's Day. Instead, I felt the weight of grief heavy in my chest because 2015 is the year my son Zach would be turning five. This is the year that he was supposed to reach a big milestone and start kindergarten. Zach will never reach any of the big milestones in life because on July 3, 2010 he died during birth. So, come this Friday, I will have lived on this earth for half a decade without my son. Looking back, I honestly don't know how I survived the trauma of his death and the subsequent dark days that followed. It would have been so easy to give in to the all-consuming rabbit hole that is representative of early grief. At the time of Zach's death, his older brother Ian was just two years old. Having a two year old that relied on me for all of his basic needs was what got me out of bed and functioning, but an excerpt from my journal just four months after Zach's death speaks to my anguish:
I fluctuate between unbearable sadness and blinding rage. I don't know if I have the strength to go through life like this.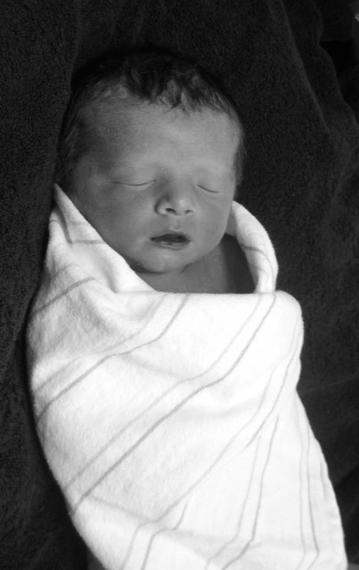 Going back to those days filled with soul-crushing pain and sorrow, I would have never thought I would be at the place that I am now, which is one of peace and acceptance. This is not to say that I don't still have my bad days, because I most certainly do, and understandably will continue to have them the rest of my life. Some of the things I have come to accept are this:
- My son is gone and the longing I have for him has settled in my bones, forever to stay until the day I die and see him again;
- I still have long stretches where I cry for Zach every day;
- It takes an enormous amount of energy to go through this life without one of my children;
- I will never be the same person I was before Zach's death and that is OK; and
- The amount of love I have for Zach survives death, creating a bond that will always connect us.
About two years after Zach's death, I decided that I had to channel my grief and anger into something good or it was going to consume me. It was important that I find a way to prevent other families from experiencing the devastating tragedy of stillbirth and give Zach's life meaning and purpose. This realization led me to reach out to an organization called Healthy Birth Day, which was founded by five Iowa moms that all had lost daughters to stillbirth or infant death.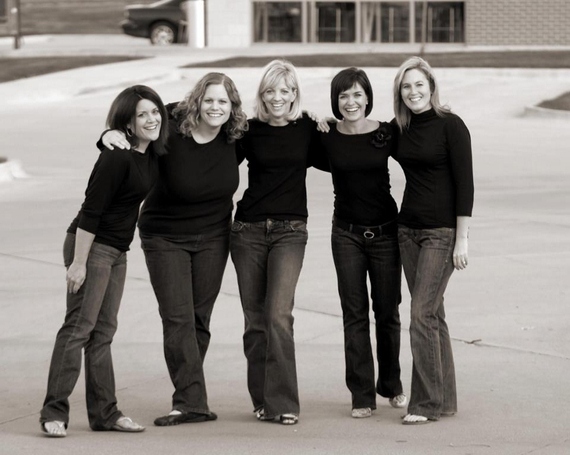 In 2009, these women started a public awareness campaign called Count the Kicks, which educates expectant mothers on the importance of tracking their baby's movements in the third trimester to reduce the risk of stillbirth. Their message resonated deeply with me due to the fact that two days before Zach died, I noticed that he wasn't moving as much and was told by the doctor that he was just settling down for birth.
After his death, I was shocked to learn that decreased fetal movement in the third trimester is linked to a fourfold chance of stillbirth. How did I not know about this? I had gone through two full-term pregnancies and had never been told about the importance of tracking my baby's movements in the third trimester. I decided then and there to do something about the lack of awareness. I will never forget what it felt like to leave the hospital without Zach in my arms. I walked out of that hospital with a piece of my heart gone forever.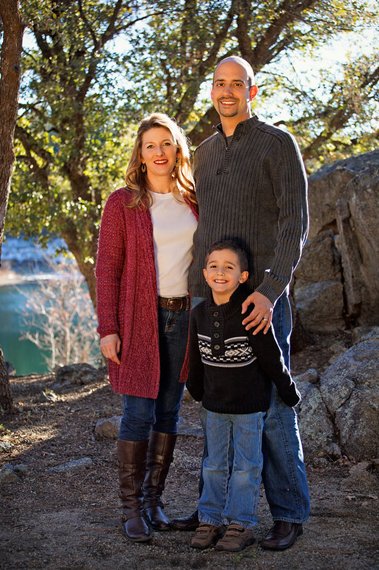 In October of 2013, I flew to Des Moines for an event and training to become the Arizona ambassador for Count the Kicks. There are now 12 ambassadors throughout the country bringing this life-saving message to our home states. Count the Kicks is modeled after a study in Norway where fetal monitoring was made a standard of care resulting in a 1/3 reduction of stillbirth in just a few short years. Since the 2009 launch of Count the Kicks in Iowa, the stillbirth rate in Iowa has been reduced by 26 percent!
The message is simple and goes as such: pick a time every day that your baby is most active, get 10 movements in two hours and log your baby's kicks, punches and rolls. If you notice a change in your baby's movements, call your provider immediately. We also have a wonderful, free Count the Kicks! app that women can download that helps make it easy and fun to keep track every day. In my work as an ambassador, I have shared this life-saving message with expectant moms and will sometimes be told "Oh, my baby moves all the time." So did mine. So did the babies of other stillbirth mommas that I know. Until one day, they didn't move as much. This is why counting kicks is important to do on a daily basis, so a mom can be aware of any changes.
Right now, Count the Kicks is the only effective method proven to reduce the risk of stillbirth. Not only is it simple, but it is a great way to bond with your baby. Two of our ambassadors saved their babies because they knew to count kicks. Baby save stories pour in from moms and families across the country.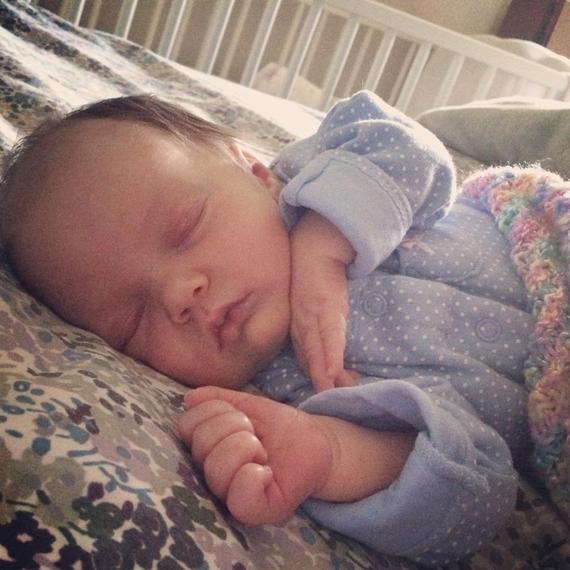 Meet Sawyer. She was born with a true knot in her umbilical cord just five weeks ago. Her momma, who lives in Seattle, had heard about Count the Kicks from a friend in New York, and had been counting her kicks. When Sawyer suddenly wasn't moving as much, her momma knew to go to her healthcare providers and they were able to save Sawyer. Every baby save story makes me so proud of Zach and the important work that is happening because of babies like him.
This past April I flew back to Des Moines for a Count the Kicks event in which New York Times best-selling author Glennon Doyle-Melton was the guest speaker. It was truly inspiring to have an insightful and dynamic individual like Glennon understand the importance of spreading Count the Kick's lifesaving message. Something that she said that day really spoke to me. She said, "If you tell me what BREAKS YOUR HEART, I will tell you your PURPOSE." Zach's death is my greatest heartbreak, but being his mother and helping others in his honor is my greatest purpose.
On my really bad days, I close my eyes and remember the last time I held Zach. I am able to tap into the feeling of pure and unconditional love that represents my son. With that memory, I am able to move forward in this world and do good work in Zach's name. Even if I knew the outcome was to be the same and Zach was to be stillborn, I would do it all over again as my beautiful boy has brought countless gifts into my life. I am truly honored to be his mother and hope that I am making him proud.
_________________________________________________________
Shawn Soumilas is a full time student who lives with her family in Prescott, Arizona. Shawn has been married to her husband, Theo, for nine years and they have two children, Ian and Zach. Shawn is the Arizona Ambassador for Healthy Birth Day, a 501(c) 3 non-profit organization that created the public awareness campaign Count the Kicks, aimed at preventing stillbirth. You can connect with Shawn on Twitter and Facebook.
Related