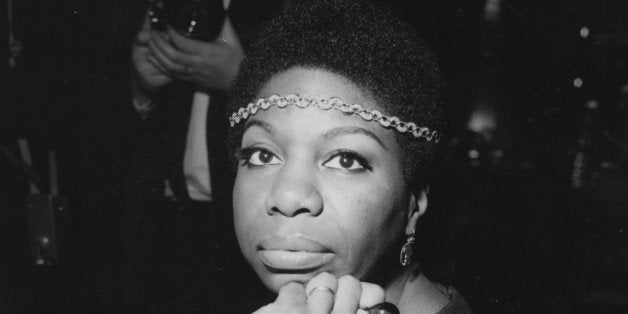 The Netflix original documentary, directed by Academy Award-nominee Liz Garbus, follows the famed singer as she narrates her life story through archival audio and video footage. In addition to personal anecdotes told by friends and collaborators, Simone's daughter and executive producer Lisa Simone Kelly also talks about her experience growing up with her mother.
According to Simone Kelly, a tribute project was initially discussed in the 1990s, but it wasn't until after Simone's 2003 passing that the project got off the ground. Now, after a 10-year search for a director and distributor, Simone Kelly feels "What Happened Miss Simone?" accurately captures her mother's tale and sets the bar for future Nina Simone projects.
"It reboots everything to what it's supposed to be in terms of mom's journey and mom's life the way she deserves and the way she wants to be remembered in her own voice on her own terms," Simone Kelly said during an interview with The Huffington Post. "The rest for me is gravy at this point, because we were able to get our project out first. That's what's most important, because this is what people will refer to."
"I look at all the other projects as keeping my mother's memory alive. I no longer have to worry or lose sleep over the facts that more misinformation is being shared with the masses that could further distort what my mother's truth was. That was my biggest thing," she added.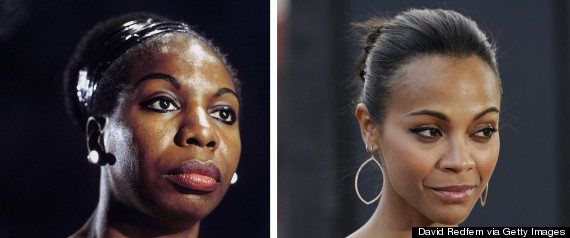 "I missed that particular article. I don't want to come down on Zoe any more than I already have," Simone Kelly told HuffPost. "I love her as an actress. Truly, I do, but not all people are meant to play certain parts. The energy and the name behind this project is Cynthia Mort. She's the writer, she's the director, she's the one who came up with the concept. And she's the one who set this whole thing in motion. And it has been full of non-truth since its inception. And the addition of Zoe Saldana to the casting -- for me -- was only a further example of how much this project really just veered away from what the truth was."
Instead, Simone Kelly would have preferred either Kimberly Elise, Viola Davis or Adepero Oduye to portray her mother on screen. Adding that "Nina" is "totally unauthorized," and claiming the Simone estate was "ignored" after an attempt to "engage the energies that were behind the scenes."
In speaking with the Los Angeles Times earlier this month, Mort said that she understood the negative reaction to her decision to cast Saldana for the role, but stated, "Nina was much more than that and lived beyond those definitions," and added that she is very excited for the release of "What Happened, Miss Simone?"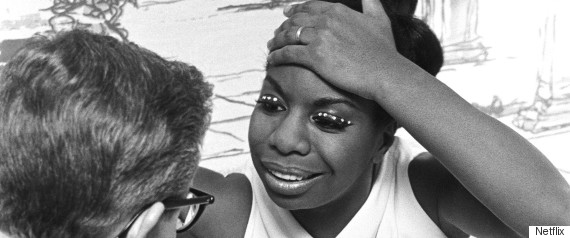 Simone also held incredible influence as a Civil Rights activist. She leveraged her voice and platform to record songs that aligned with the Black Power Movement, including "Mississippi Goddam," "Baltimore," "To Be Young Gifted & Black" and "Backlash Blues," among others.
Though the recording of her 1960s civil rights-themed music helped rally and uplift those seeking racial equality in America, it also cost her commercial success, accolades and bookings, which is addressed in the documentary.

"I wouldn't change being a part of the civil rights movement. I wouldn't change that, but some of the songs that I sang it hurt my career. All of the controversial songs, the industry decided to punish me for and they put a boycott on my records and it's hard for me to incorporate those songs anymore because they are not relevant to the times…there is no reason to sing those songs. Nothing is happening. There is no civil rights movement. Everybody's calm."
"She would probably be right back on fire all over again," Simone Kelly said. "It's interesting how when you're so far ahead of your time and when you're courageous and outspoken and fearless, you know that's a double edge sword. And for her to use the stage and her prowess as an artist to inspire and to enlighten and to shine a light on so much on the horrible things taking place."
"And when I see that scene [of the documentary] my heart actually hurts, because she's speaking very clearly but what I feel in my heart is… she had to find a way to resurrect herself and do it without that fire."
The 52-year-old singer-actress went on to discuss some of today's big name artists who she feels lack the same passion for social issues her mother frequently expressed.
"I think about the artists today, the big names that we all know and recognize. Where are they? What are they doing," she asked. "My mom, she decided to forgo awards and a lot of the accolades in order to use the stage to achieve something for the greater good."
"What Happened Miss Simone?" is now available on Netflix and in theaters.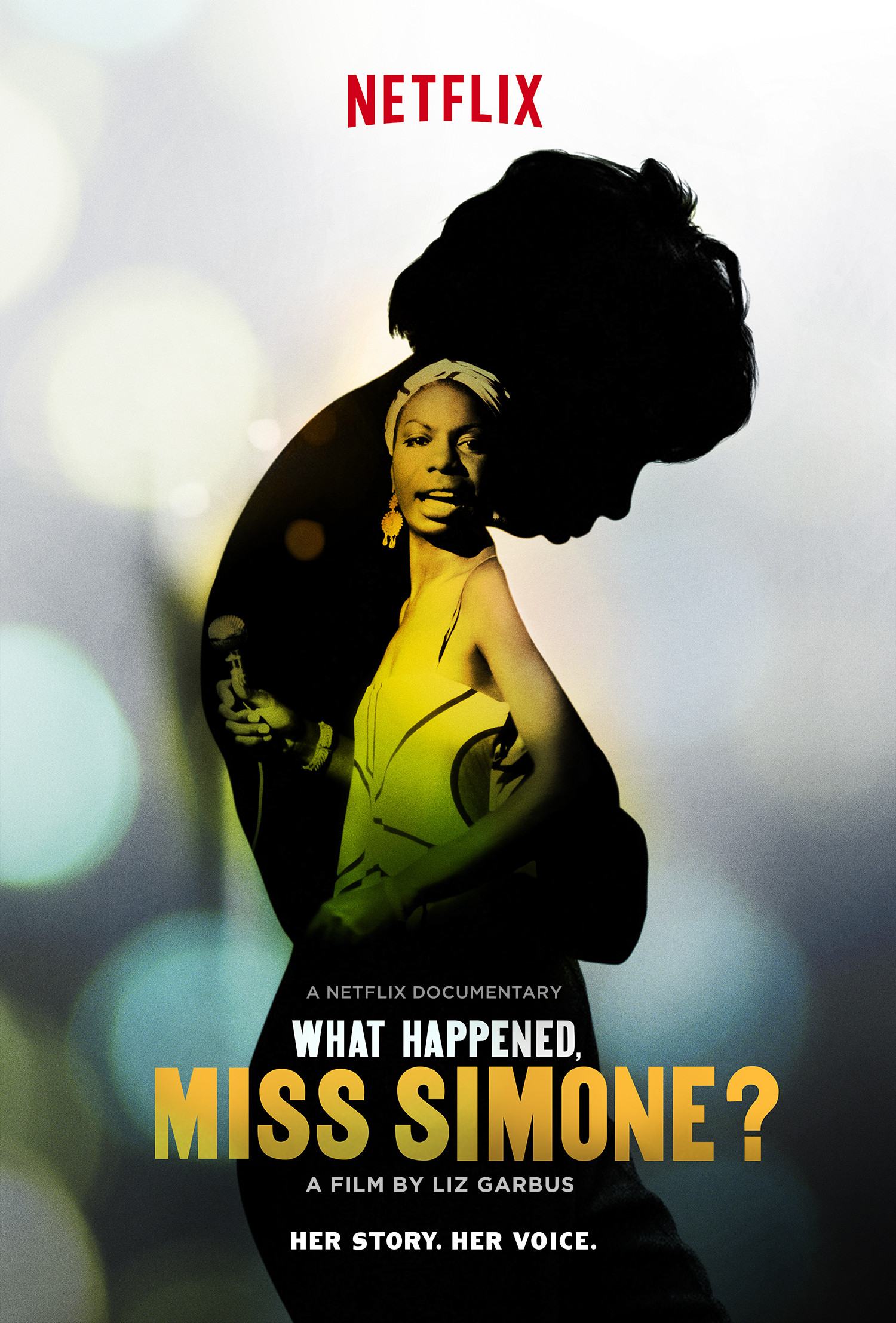 Before You Go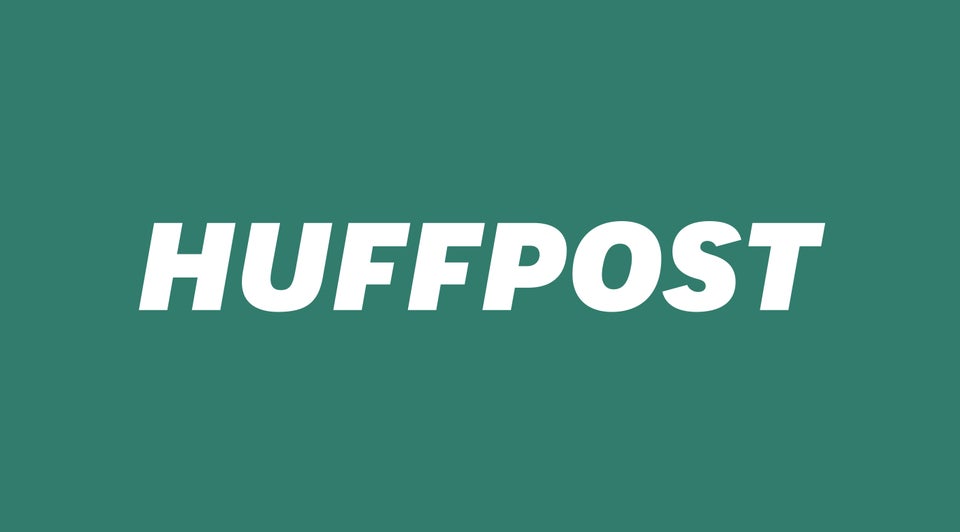 Nina Simone Covers
Popular in the Community