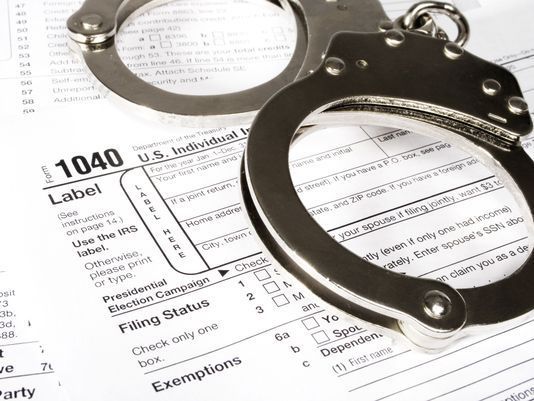 During his presidential campaign Donald Trump refused to release his tax returns, claiming that his current return was under audit.
Although an audit is no official barrier for release of a tax return, The National Memo lists 24 times from April 19, 2011, to July 28, 2016, when Trump repeated his pledge to release his tax returns after the audit. And on May 20, 2014 he announced on an Irish television station: "If I decide to run for office, I'll produce my tax returns, absolutely," and added "I would love to do that."
Now his generous offers are off the table and off limits in the face of the possibility that Special Counsel Robert Mueller is very likely to include those tax returns in his investigation.
In Trump's panic over this prospect, and his desperation to conceal his returns, he is now threatening to fire Robert Mueller if he dares to cross the forbidden line and investigates his family's finances, which would include tax returns.
In the face of an obvious cover-up, Trump is purging his team of sycophants in an effort to keep only those willing to pledge total loyalty by bowing and kissing the Don's ring.
To identify the real culprits who are not demanding that Trump reveal his tax returns, you don't have to look any further than Republicans in Congress who voted to block legislation that would demand Trump's tax returns.
With more and more revelations about Trump and his family's financial connections to Russian oligarchs and Vladimir Putin, Robert Mueller should not be the only one aggressively seeking the President's tax returns.
When the truth finally comes out we may have confirmation of all the deplorables who failed to take action in demanding Trump's tax returns right from the get-go--those who placed party and lust for power over country.
If Donald Trump is so worried about what Robert Mueller's investigation will uncover that he is looking into his powers of pardon, shouldn't Congress also worry and take action now to obtain Donald Trump's tax returns and reveal them to the American public?
Bernard Starr, PhD, is a psychologist and Professor Emeritus at CUNY (Brooklyn College). He is also a past president of the Brooklyn Psychological Association and the Association for Spirituality and Psychotherapy. His latest book is "Jesus, Jews, And Anti-Semitism In Art: How Renaissance Art Erased Jesus' Jewish Identity & How Today's Artists Are Restoring It."
REAL LIFE. REAL NEWS. REAL VOICES.
Help us tell more of the stories that matter from voices that too often remain unheard.
This post was published on the now-closed HuffPost Contributor platform. Contributors control their own work and posted freely to our site. If you need to flag this entry as abusive,
send us an email
.