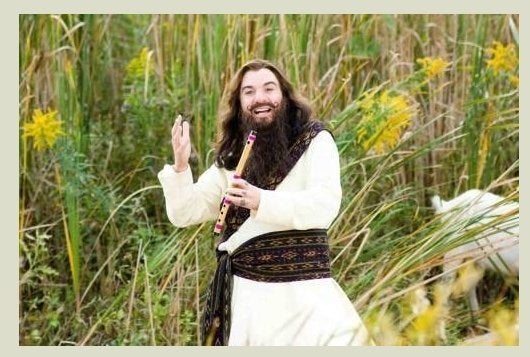 Saturday Night Live was never better than in the late 1980s and early 1990s, with a large cast, an outrageously talented writing staff, and a near-monopoly on the young comics who would go on to dominate the television and movies of the next two decades. During that time, two names in particular seemed destined for greatness: Mike Myers and Dana Carvey. But it was not to be. To paraphrase Adam Sandler's starmaking comedy album, what happened to them?
Myers and Carvey broke into movies in a big way with Wayne's World, the best SNL adaptation other than Blues Brothers, and quietly one of the best comedies of the decade. Then their careers took different paths. While Carvey stagnated as a movie star with bombs like Clean Slate and Trapped in Paradise, Myers became one of the biggest stars in the world with Austin Powers: International Man of Mystery. Occasionally mixing in a supporting role (like Donnie Schulzhoffer in Mystery, Alaska) or a dramatic one (like Steve Rubell in 54), and playing multiple comedic roles in Austin Powers, Myers apparently valued the diversity of roles he'd been able to indulge in sketch comedy, and at the end of the decade appeared in full command of the prodigious talents he'd displayed on the small screen.
Though Carvey had been a star on Saturday Night Live, with a number of beloved characters, his high point in film was as a sidekick, Garth Algar. The best solo work of Carvey's post-SNL career was his phenomenal 1995 one-hour HBO stand-up special, Critics' Choice; the material is a bit dated because of an extended O.J. Simpson riff, but he sells it so well that nearly all of it still holds up. Around the same time, he started his own sketch comedy show, the legendary, almost instantly canceled, and still unavailable on DVD Dana Carvey Show, featuring the writing talents of Steve Carell, Stephen Colbert, Robert Smigel, Louis C.K., and Charlie Kaufman. That was nearly the last star vehicle he ever did.
Myers, meanwhile, got stuck in repeat, between increasingly desperate sequels to Austin Powers and Shrek, his other unending movie franchise. And his comic judgment appears to have completely left him in the process. After appearing in a number of movies in the 1990s, he has only appeared in three movies this decade that weren't Shrek or Austin Powers, all bad: a cameo in the forgotten View from the Top, the misbegotten The Cat in the Hat, and the reprehensible The Love Guru. His only movies between Cat and Guru were Shrek sequels, animated voiceover work, so he went nearly 5 years without being seen onscreen.
After an abortive comeback in 2002, Master of Disguise, Carvey took another 6 years off, only to return to the public eye two weeks ago with an all-new HBO special, Squatting Monkeys Tell No Lies. It's clear the time off has given him a little rust -- he breaks into laughter a bit too often, and his impressions sometimes waver -- and the material is front-loaded, so the back end drags. But it's actually pretty good. It's funny, and it's worth watching, which is more than you can say for anything Myers has done in almost a decade. Carvey's clearly getting by on the audience's good will, and he knows it: his joy of performance is palpable, and infectious. It's impossible to know whether he's actually back for good, whether he'll finally consent to appear in movies again, or even just do an HBO special every few years, like Robert Klein or George Carlin or Chris Rock. But Squatting Monkeys is good enough that it makes such a prospect appealing.
After years of playing second fiddle, Carvey is finally on the upswing and Myers is in freefall. The The Love Guru has been greeted by almost universal revulsion. While Myers may retain some of his comedic talent and chops, he appears to have completely lost his ability to harness them, and taking time off between movies isn't helping. Perhaps a return to playing supporting characters and dramatic roles might help him remember how to move beyond tone-deaf pop parodies and lame double entendres. But the only way to get out of a rut will be to work his way through it. I still wish him the best, because I believe in who he used to be, even though I've nearly lost faith in who he is.
Saturday Night Live has seen dozens of talented comedians pass across its stage, few more talented than Carvey, Myers, Farley, or Hartman. For various reasons, none lived up to their impossible potential, but as long as Myers and Carvey are still alive, they'll have chances to keep trying. I hope they do.
Popular in the Community