Changing poopy diaper days are long behind me. When I was in the middle of those days, other parents who were past them would tell me, "it goes very fast" and I didn't believe them, because every day felt like I was competing in a marathon. Now that I'm one of those other parents, they were right, it did. Life in general goes fast. I would like it to slow down quite frankly. My "baby" is long gone. He'll always be my baby though and when I call him one I'm shut down rather abruptly, "I'm not a baby." It breaks a little piece off of my heart every time, but of course I don't show it. He was such a good baby, didn't cry too much, he's always been a warrior. When he did cry, it was to get my attention, once he had it, he would stop. To this day, I swear he was aware those first few weeks.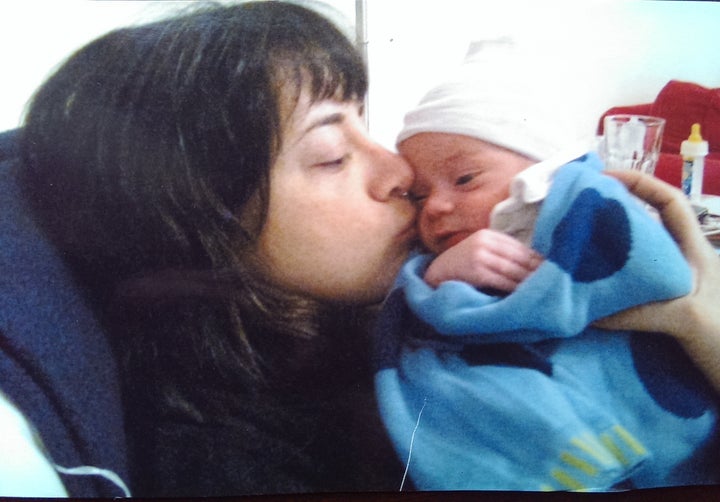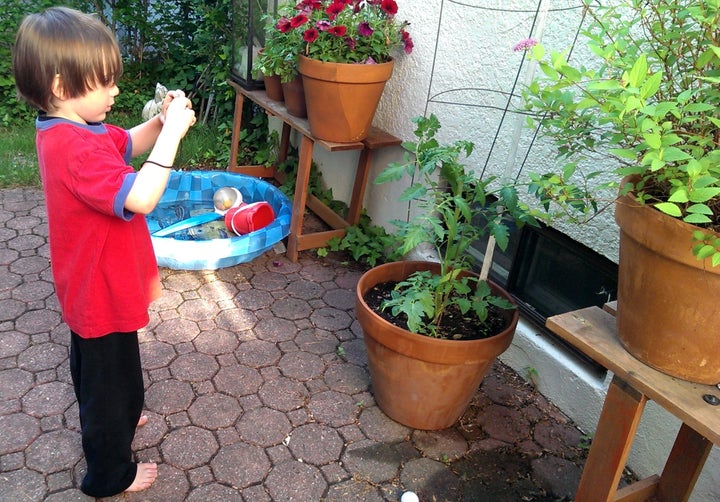 In came a toddler. In the picture above he was morphing out of it, that transition seemed like a week, when in reality, it was more like a year. Today, he's long and lean, no more munchkin. I have a full-fledged, opinionated, World War II-loving BOY. I don't know much about them. I grew up with three sisters, no brothers and my nephew I only got to see a few times a year when he was little.
Living with a boy is something I've never experienced before, so each day there's something new to encounter. Such as when I swore I would never buy him a toy gun, because I hate guns and he got one for his birthday (not from his pop or I) and we had a good laugh together...and then, he aimed it right at my head; good times. Now it's his go to, because boys love toy guns and there's nothing anyone can do to stop that. At the end of the day I realized it's just a toy.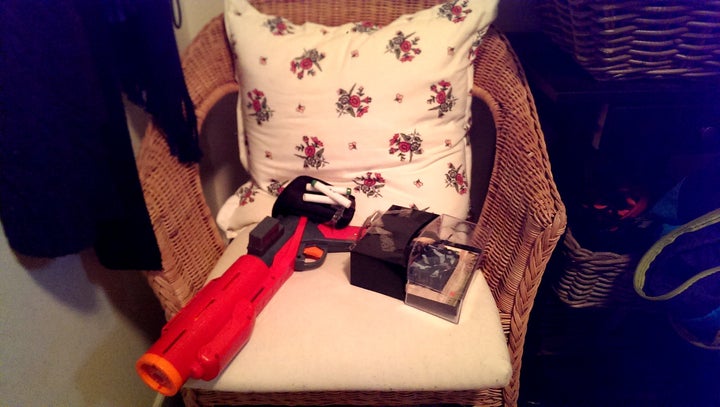 When he was a toddler, he was content with mostly anything he could get his hands on. Even a broom, after seeing what it could do, it became the greatest object of his desire. That kept him busy for a good hour, giving me a break from being "on," the dirty floors were worth it. To my dismay, the broom enthusiasm didn't take, these days all he cares about are new toys, new, new, new. He has so many that as far as I'm concerned, he doesn't need any more, ever. I'm playing, but what the heck am I going to do with all of them? I know I can donate them, but I would much rather donate new toys to the needy. Toddlers, they don't care, boys, it has to be new. Except for the gun of course, it's getting ragged out with no signs of it going into the toss-to-the-curb queue.
Because of the ridiculous amount of toys and his desire to ask for a new one every time we're at the store, even on a milk run, "Can I get a toy?" "No." "Why not? Please mama." "No." "Pleeease." "Absolutely not, you just got one yesterday." The conversation starts out the same every time and usually ends the same, dependent on his behavior. Now if he wants one, he has the option to buy it himself, with the new money he's made from doing chores (another newbie that rarely happens) and money coming in the post, from his loving Nana and Aunt in Toronto. "More money mama!" "Great, more money to buy your toys with!" "What? No, you buy the toys." "No, you have money now, so if you want a new toy every day, you can have one, you just have to decide if you want it bad enough to give up your money." He doesn't like this new conversation at all... but I love it. I'm starting to get the hang of this boy thing.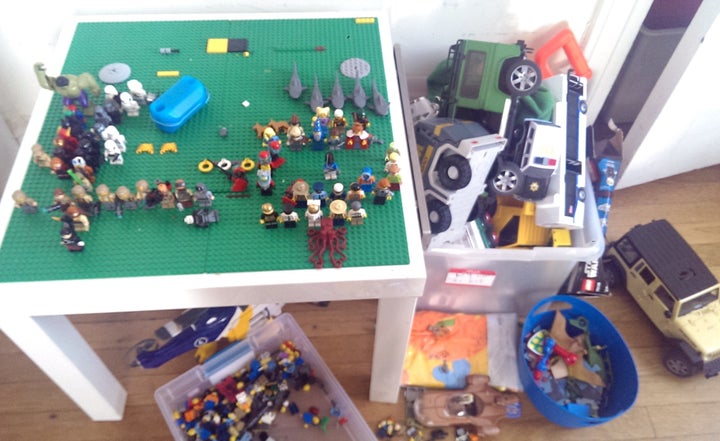 So what's up with WW II? I've learned more about it from my eight year old than I ever did in school. He can name every war plane, tank model and solider rank, it's bananas. When I was his age, I was playing with barbies and having pretend tea parties. I'm sure there are little boys out there doing the same and vice versa for little girls with war history obsessions, it's just not something I've come across, so another newbie for my life with this little rascal. He loves it so much, so I don't stop him, nor do I have any reason to, I think it's absolutely fabulous that he loves history. In fact, I encourage it and buy him books and posters on the subject, it's been a great way to get him to read books too, because otherwise he doesn't seem interested in doing so. His imagination is quite vivid, such as when I find him dressed up as a general, complete with combat boots, gun pack and a whistle, to call in his troops of course.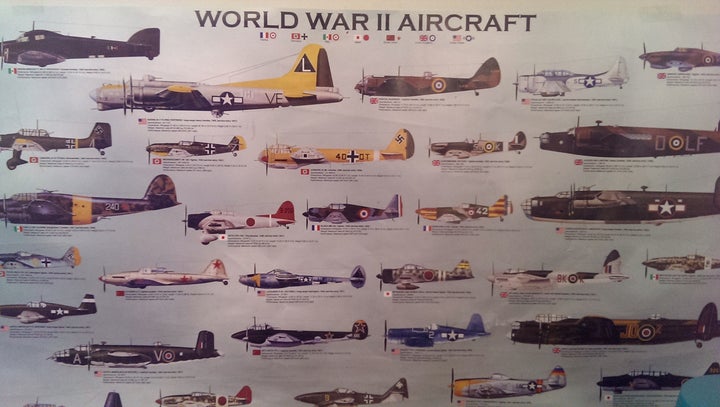 I'm Miss Priss over here, so these boy things amaze me, plus I'm not a fan of guns, as I've already stated and my son loves them, we're very different. I love that he has his own interests, thoughts and passions. They're different from his pop's too, who's more of a creative type. My kid was a Republican before, so he said, I think he may have changed recently though. (LOL.) We don't put ideas in his head and would much rather him develop his own opinion, besides, his point of view is quite interesting. My toddler has now morphed into a boy and the only remnants I see of his toddler life are in his toys, old apparel, art and pictures. Now on the other side of that time and looking back, it seems as if I'm hitting fast forward on a mental remote to this big child I have now. Boyhood.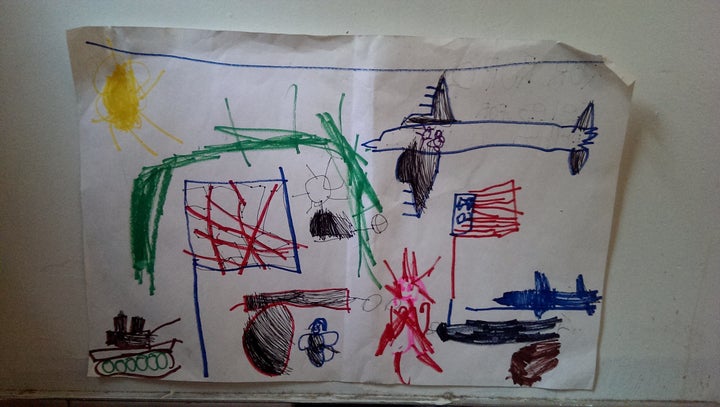 It's now time for me to revel in this wonderful, magical, imaginative, exciting stage. We're playing soccer together and he's shown an interest in tennis. Personally I love tennis, so I'm looking forward to developing that passion of his this summer and teaching him more about it, hopefully we'll get to the stage where we're playing an actual game, that will be fun. He's just starting to not dislike going to restaurants anymore either, he doesn't love it or even like it much, but he doesn't loathe it anymore, so we're making progress. I still reminisce on his toddler days, when he would drive me nuts by wanting to run around the restaurant or only go to one with WiFi, but those days are behind us now. I love this independent, wild, adventurous, curious, happy boy that runs around me so much and each day has been new, which is the one thing that has stayed the same, since day one.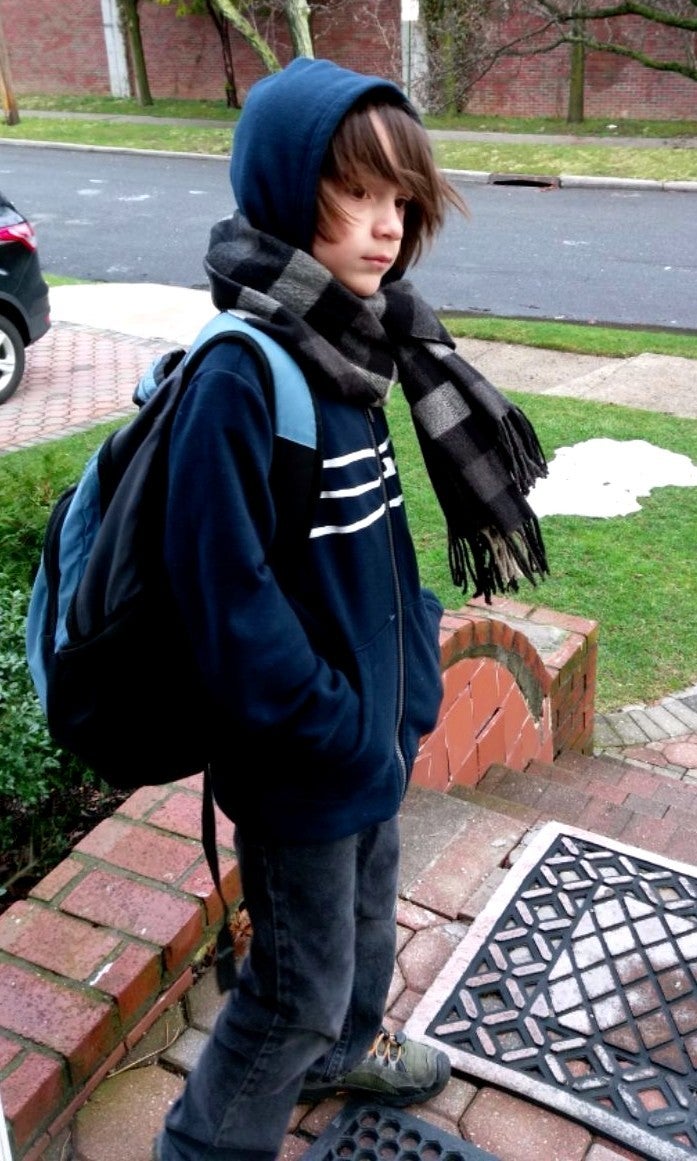 Calling all HuffPost superfans!
Sign up for membership to become a founding member and help shape HuffPost's next chapter