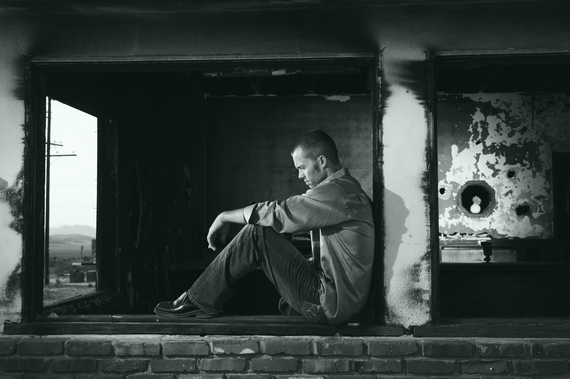 The Mirror of Life. I speak about this often, I discuss it with clients, I teach it. Yet, I often find it's a new topic for most. Maybe that's naiveté, maybe it's never been discussed, maybe it's pure avoidance.
Let's set the stage with a few similar analogies instead of "the mirror":
Karma
What goes around comes around
The world is round
These and "the mirror" all get to the same bottom line: It doesn't matter how good your intentions are, there is no escaping cause and effect. That's true in life, in business, and in any relationship.
It is easy to simply do what feels good at the time. However, good is not great. Good is often short sided. Good can be selfish. Narcissists have an incredible ability to name any of their self-serving actions "good," when in fact they are far from good.
There comes a time when we all have to do the self-work in order to grow, mature and improve ourselves. In doing this self-work, we must look in the mirror. We must analyze our behaviors and our intentions.
The reason it's easier to look out the window than looking in the mirror is two-fold:
Accountability is often a brutal awakening in one's life. Years ago I had an accountability partner and we made daily five-minute calls to ask each other the questions we'd designed for ourselves. This simple act of having to answer yes or no to a question I told my friend to ask me was life-changing.
This accountability process held a large, clear mirror in front of me daily. It forced me to own my messes and change the behaviors I did not like. I became fully accountable for my actions. Not to my accountability partner: of the utmost importance I became accountable to me.
I believe we must all strive to operate with total integrity. When an individual holds himself or herself accountable, the natural inclination and desire becomes to operate with total integrity. Integrity completes the self-improvement circle by driving the desire to be accountable for one's own actions and behavior.
At a certain point in my life, I chose to live in front of the mirror. Looking out the window was easy. I didn't have to look in, didn't have to do any self-work. Easy is not always best and "the easy way out" does not challenge one to improve, mature and grow in life.
The mirror has brought me great rewards, some of which include:
Renewed friendships & new relationships
Deepened parental relationships with my sons
Increased business
Improved health
Reduced stress
Living in front of the mirror ... Was it easy? Absolutely not. Is it worth it? Emphatically yes.
The mirror incents me to strive for growth and seek greatness in my life. With those desires came a drastically improved life: A life full of fun and friends. adventures and experiences, joy and laughter. A life of abundance. And, of significant importance to me, a life that positively impacts others.
May the mirror of life bring you even more of the same positives!
After all, "Life is a Gift!"
30 years of strategic, entrepreneurial business growth along with two brushes with death have earned him the tag "ResilienceGuy". Bill Douglas is an accomplished Mentor, Coach & Speaker helping entrepreneurs & executives with growth and strength.