No matter which way you swipe, misogyny comes from all angles on Tinder. 
The Instagram account Feminist_Tinder is bringing these dudes into the limelight by highlighting the sexist messages one woman received when she put "feminist" in her Tinder bio. 
Created by Laura Nowak, the account includes screen shots of different conversations Nowak has with men on Tinder and their reactions to her "feminist" About section. Nowak's quippy and smart retorts make the account educational and entertaining.
Nowak told The Huffington Post she wanted to "learn what it meant to navigate tinder as a feminist."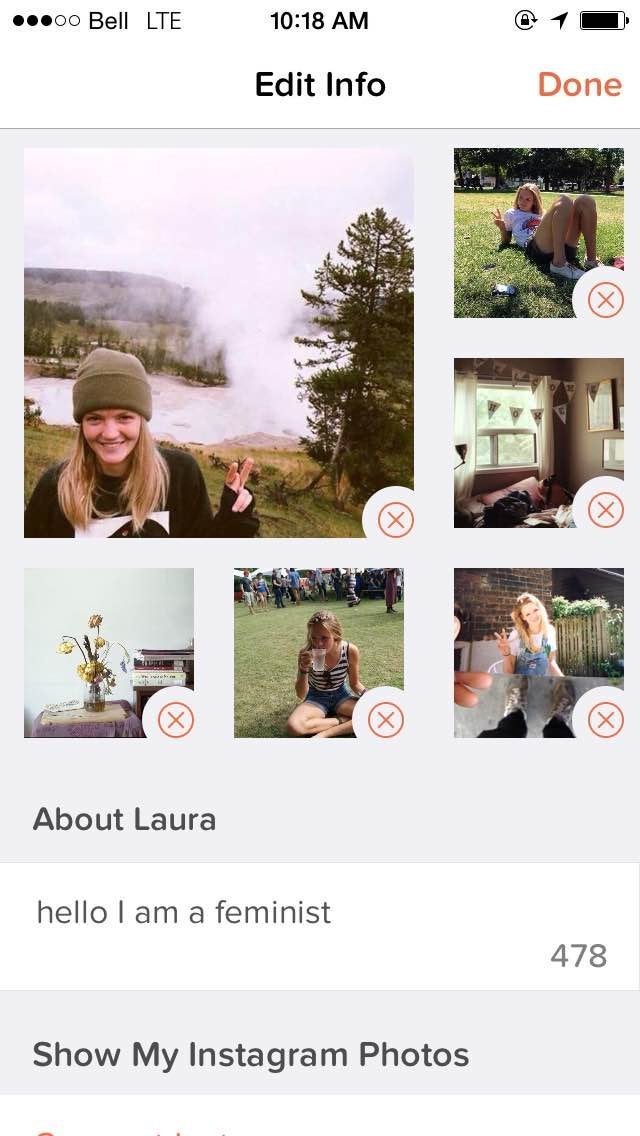 "As feminists, we hear all the time that we've already 'reached equality,'" Nowak said. "And I think that publishing these conversations proves that, at least as far as dating goes, we definitely haven't."
The Instagram account definitely hit a nerve, amassing
over 21,000 followers
. The messages highlighted on the account range from curious to blatantly sexist and threatening.
Nowak received one message that read: "Why are you on Tinder if you're a feminist?" Her response? Perfection: "Why are you suggesting that casual sex and respect for women are mutually exclusive?"
"I think it's important to talk about these perspectives on feminism and highlight that misogynistic double standards are rampant and active in our culture," Nowak told HuffPost.  
We couldn't agree more. Scroll below to see some of the terrible messages Nowak receives on Tinder and her hilarious, praise-worthy responses. 
Keep on fighting the good feminist fight, Laura. 
Head over to Instagram to check out more of Nowak's awesome feminist comebacks. 
PHOTO GALLERY
28 Famous Male Feminists
Calling all HuffPost superfans!
Sign up for membership to become a founding member and help shape HuffPost's next chapter