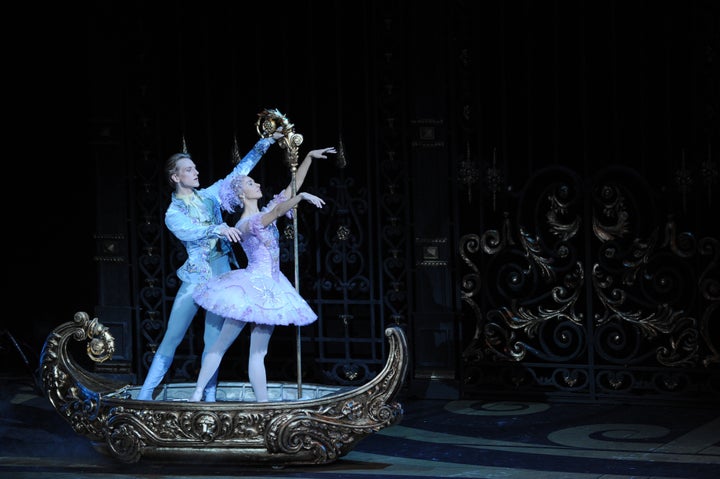 This is the sixth in an occasional series examining the recession's impact on culture, The Recessionary Arts. Find out more about the series here.
Those of us who work in the arts are experiencing a perfect storm: a long, deep recession that has reduced contributions, ticket sales and taxed the good will of board members and other supporters, technological advances that provide new forms of entertainment at virtually no cost, and the diminution of arts education in the public schools that has put future audiences in jeopardy.
While this recession is certainly having an impact, I believe it gets a disproportionate share of the blame for the problems facing most arts organizations. The other challenges pose as much, if not more, of a problem.
Because people who think that the arts ecology will return to what it was when the recession finally ends are setting themselves up for a major disappointment. And those arts managers and board members who do not prepare for a new world order are not acting in the best interests of their organizations.
The arts world is changing forever.
The separation between the 'haves' and the 'have nots' is going to widen in the future. Some organizations are going to develop exciting art, market their art well and build a loyal cadre of ticket buyers and donors.
Many others are going to continue to create undistinguished art, pursue anemic marketing efforts, overtax a few loyal donors and continue to try to save their way to health by cutting costs at every turn.
The problem for this latter group is that they will eventually save their way to sickness by producing art that does not compete with other forms of entertainment, losing their loyal donors and audience members.
This should not be read to mean that only large arts organizations will survive. There will always be new, start-up arts organizations because artists are always going to need to create. And some (hopefully, many) of these new organizations will do work that is so compelling that they can attract large families of their own.
Conversely, we are already witnessing many large organizations that are doing such a poor job of managing their resources that they are beginning to fail.
Rather than just a few large organizations serving a broader geographic base, I believe we will see a mix of large, mid-sized and new, small ones populating our arts ecology.
But, unfortunately, it will not just be artistic quality alone that determines which organizations survive. Successful organizations will create important art but they will also have skilled managers who can do the marketing, fundraising and board development required to create a substantial revenue flow.
That is unfortunate. One wishes that every arts organization that produces interesting art could survive and thrive, but I doubt this will obtain.
Arts managers and board members must prepare for this new world order by ensuring that their organizations have the management skills needed, and arts funders must ensure that enough training is available to create knowledgeable board and staff members.
In the end, I am an optimist. I believe that if we devote more attention to these requirements for success today, we can create a thriving arts ecology in the future.
But we had better take positive action and not wait for a recovering economy to save us.
Related
Popular in the Community