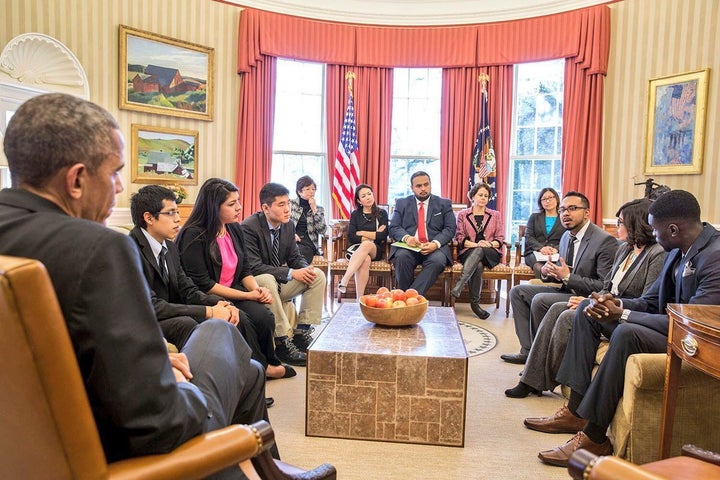 Today Sessions has announced that Trump has decided to end DACA, also knows as the Deferred Action for Childhood Arrivals. DACA was established by the Obama administration in June of 2012. It gave the opportunity for any student who had arrived to the U.S as a child, that is came to the U.S before reaching their 16th birthday and were under the age of 31 as of June 15, 2012, and met specific guidelines that proved they were in good standing as a citizen and as a student, to receive a work permit that is renewable every two years.
These good standings included those who entered with U.S. without inspection, are currently in school/have their GED or are honorably discharged Veterans of the Coast Guard or Armed Forces of the United States, have not been convicted of a felony and do not pose a threat to national security. The child must also provide all their personal information to the government including how they crossed illegally and why, if applicable.
Many of these DACA students, also known as Dreamers, went on to higher education, reached some of their many goals, broke that vicious familial cycle of no education, and have started a career and family. Today, the Trump Administration has put on the table the removal of this program, claiming that DACA has caused a "Humanitarian Crisis" of minors at the border. Trump mentions he needs to focus on the "Forgotten Americans" and has to put "America first," dismissing the Dreamers as Americans, and instead insinuating they have caused a crisis in America.
But there is still a bit of hope. Trump has allowed Congress six months to act and try to save the Dreamers from complete extinction. Alongside this nobody's status will be revoked if it expires in the next 6 months, and all the applications received before today, September 5, 2017, will be processed. But in the meantime, the only option Dreamers have now is to sit and wait for Congress, and create a backup plan for the worst-case scenario, that is, DACA being shut down completely by March 5th, 2018. Supposing Congress does not act on this, and DACA is terminated at the sixth month mark ICE has the information available of each of the nearly 800,000 Dreamers to go into their house and deport them if they feel necessary. For the next six months the Dreamers will be on the edge of their seat putting all their hope on Congress.
REAL LIFE. REAL NEWS. REAL VOICES.
Help us tell more of the stories that matter from voices that too often remain unheard.
BEFORE YOU GO