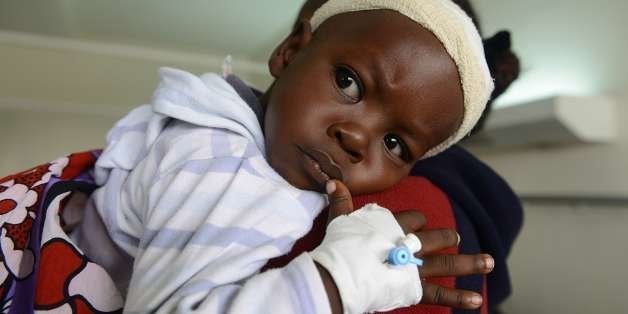 In my job, I see a lot of very hard things. I see families enslaved by violence, widows and orphans thrown off their own land, young girls who have been horrifically abused; but I also get to see one of the most unstoppable forces for justice at work in the world -- and that's the fierce power of a mother's unconditional love.
A mother is many things to many people. Mom is a soft place to land when the trials of life overwhelm us, a fount of wisdom, a hard-working role model, a home-cooked meal. Growing up, my mom was certainly all of these things for me. But in the broader world -- where billions of the global poor live -- I have also seen that moms are frequently the most decisive force protecting their kids from the forces of everyday violence.
When poverty alleviation experts enter poor communities from the outside, it can be easy to overlook the advocates who are already hard at work in these communities. In fact, this Mother's Day has me thinking about some of the most extraordinary heroes we have encountered in the communities where International Justice Mission is working: the moms on the frontlines of the fight for justice.
I told the story of one such mom, Venus, in the TED Talk I gave in Vancouver in March. Venus cared deeply for her family and did everything in her power to ensure that they had enough to eat. But despite her best efforts to provide for her children, Venus couldn't avoid a violent neighbor who threw her off her land and robbed her market stall, leaving her and her family without money, without food, and without a whole lot of hope. Thrown into destitution by violence, Venus was forced to watch one of her children die while the others were debilitated by malnutrition. But Venus took action, enlisted the help of IJM and is now back on her land, not only providing for her children -- but thriving. Today, she is a watchdog for illegal land seizure in her community in Zambia.
Nearly three years ago, a young girl named Favor was raped by a local schoolteacher in her community in Kenya. When her mother, Mary, found out about the abuse she ached for justice for her daughter, but with no money for legal support she felt helpless to act. Fortunately, IJM's local team in Kenya provided the free legal support that Mary and Favor so desperately needed and worked with police to secure the teacher's arrest. But Mary's battle for her daughter wasn't over. After the initial arrest, Favor's brutal teacher was released on bail awaiting trial -- so Mary took the extraordinary step of moving her family to another village for protection. She then supported her daughter through the hard fought legal battle, and in the end, Favor's own great courage in testifying against her rapist secured his conviction and a 20 year prison term. But even then, Mary's struggle for her daughter was not yet over.
Defying the stigma associated with counseling in her community, Mary supported Favor through the trauma-focused therapy that finally allowed her to find healing. To this day, Mary, who is a pastor, continues to be a champion for the rights of those who have been abused in the community, working to break down the stigma surrounding sexual abuse and encouraging survivors like her daughter to seek help in order to heal. While stories like these of Venus and Pastor Mary show how committed so many moms around the world are to ensuring the livelihood of their families.
But these stories also expose the indispensable role a functioning legal system must play in giving these moms a fighting chance.
Standing up to an abuser still takes courage -- great amounts, in fact -- but even the strongest moms will be defeated if police refuse to arrest the abusers and courts can't properly convicted them.
The U.N. estimates that a staggering 4 billion people live outside the protection of basic law enforcement, leaving millions of moms with nowhere to turn for help in a sea of lawless violence. But the data also now shows that when law enforcement in poor communities supports these moms and holds violent criminals accountable, the violence stops.
Today, let's commit to creating justice systems that work, especially in the poorest and most vulnerable communities around the world. Let's commit to helping moms prevail in fighting for their kids.
REAL LIFE. REAL NEWS. REAL VOICES.
Help us tell more of the stories that matter from voices that too often remain unheard.