Recently, Reddit Interim CEO Ellen Pao proposed that the company remove salary negotiations from its hiring process as a way to address pay disparities between men and women that often start upon hire.
Whether this proposal helps end gender-based pay disparities remains to be seen. What is groundbreaking about Ellen Pao's Reddit proposal is that it demonstrates what is possible when women lead companies. Ellen Pao is in a position to make pay equity a priority at her company, and she is in the position to test innovative solutions to address unfair disparities. She can assess how this new policy impacts Reddit's ability to attract and keep top talent. She can assess whether it solves a very real problem for women in the workplace. She can modify and adjust the policy if needed based on her findings.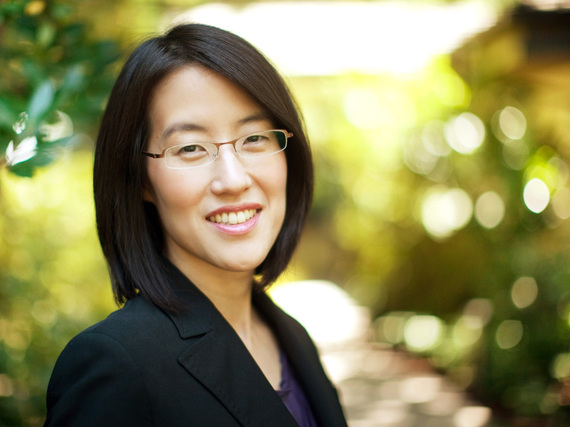 Testing innovative solutions to gender and racial disparities in the workplace is exactly what tech and other companies should be doing if they are serious about diversity and fairness. Reddit's announcement shows that women leading businesses can be game-changers. (Another game-changer: the Equal Rights Advocates-sponsored California Senate Bill SB 358, the Fair Pay Act.)
Pao's proposal will no doubt spur more debate about the role and importance of negotiation in workplaces. But in reality, salary "negotiation" in most workplaces is a misnomer because it implies that both sides have access to information needed for a strong exchange of proposals. Too often, applicants or employees do not know what others are being paid, so they are at a disadvantage when they try to advocate for themselves. I think ending that kind of one-sided negotiation is important, and I applaud Ellen Pao's willingness to test an out-of-the-box solution to a real problem.
And to be clear, Ellen Pao does not propose that people stop negotiating altogether, even at the hiring stage. She proposes that the company be clear with candidates about what it pays for certain jobs. While the details of the policy have not been fully revealed, there may be a host of other benefits that candidates will negotiate over, like flexible scheduling. No doubt, employees will negotiate salary and other benefits after they are hired, when they can point to job-related performance to justify promotions and raises in pay.
There may be alternatives to the Reddit proposal. For example, companies could limit negotiation to where a new hire should fall within a salary range that is disclosed to the candidate. That negotiation could involve discussion of the objective and non-discriminatory criteria (also disclosed to the candidate) guiding the company's placement of the candidate at the higher or lower end of the scale. This allows a company some flexibility while ensuring that salaries for the same job are not wildly different and that any difference is based on non-discriminatory criteria. There are many more great ideas about how to improve salary-setting practices, and how companies can unearth whether unfair or discriminatory criteria are driving pay disparities.

Whether Pao's proposal is the only or the best strategy to address a gender wage gap costing women in United States $490 billion dollars each year isn't the point. The point is that we won't know what works until we try something. Let's be real about what is working and what isn't. Let's be transparent about our shortcomings and willing to improve upon our efforts by testing new solutions. Brava to Ellen Pao for doing that. It should not have to take women in leadership to guide corporate innovation addressing pay inequities -- and it doesn't always at some companies -- but it sure does feel great to have women with the power to make change prioritizing fair pay for women.
Join Equal Rights Advocates' fight for fair pay for women. Join ERA and Patricia Arquette by taking the Fair Pay Pledge and support efforts to reform federal law with passage of the Paycheck Fairness Act and to strengthen California law with passage of the California Fair Pay Act (SB 358). SB 358 is part of a broader California policy agenda being led by ERA and partners to improve the economic security of California Women and Families called Stronger California.
Support HuffPost
The Stakes Have Never Been Higher
Related
Popular in the Community