Biggie Smalls probably didn't intend for his song "Big Poppa" to become a lullaby.
In the first episode of a new web series called Millennial Parents, filmmaker and dad Jake Greene sings the '90s hit to his baby, comparing it to how his dad would sing '60s songs when he was little. Though, the hilarious clip shows that the two situations really are not the same.
That's right, sleeping infant, throw your hands in the air if youse a true playa?...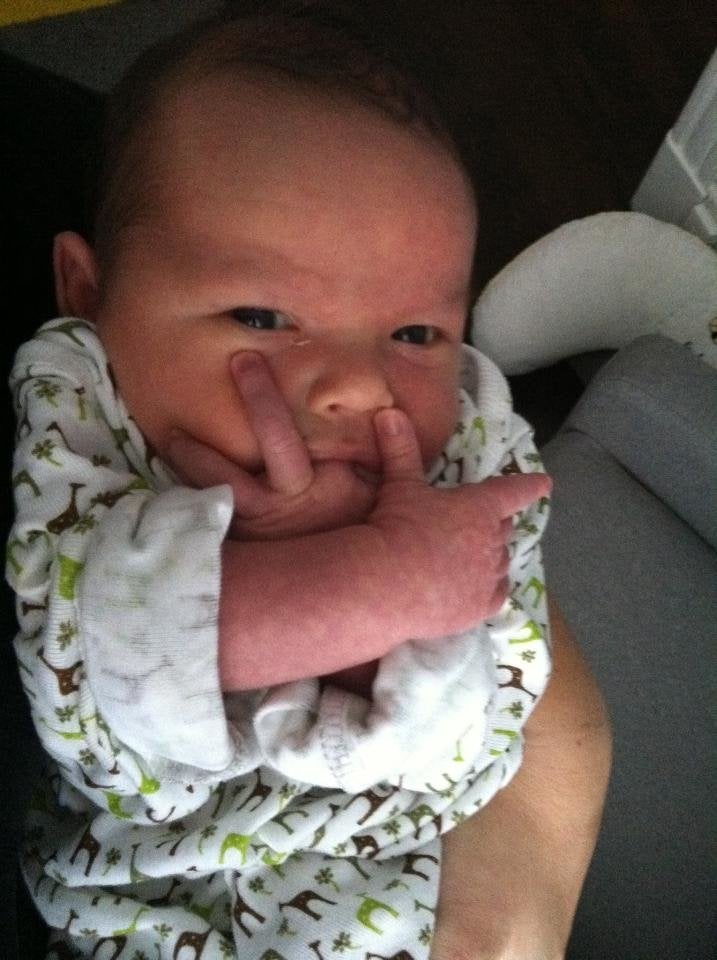 Babies Throwin Up Gang Signs