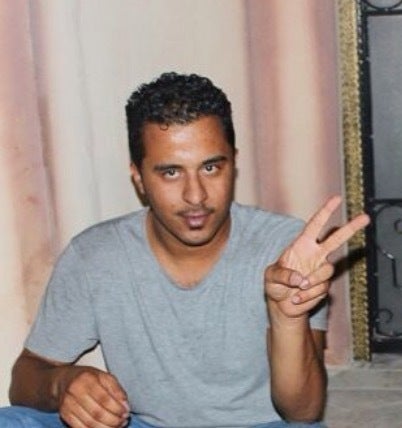 More than three months ago, on 29 September 2016, a large number of men in masks raided Fadhel Abbas's home at Hamad Town in Bahrain at 3am and took him away in Ministry of the Interior (MOI) vehicles. Family members who were there say no arrest warrant was shown and that Abbas called around seven hours later saying he was being held at the feared Criminal Investigations Directorate (CID).
He called a few days later and asked for some clothes, but it's unclear if he ever received them. Neither a lawyer nor his family have been allowed access to him since and there was no further contact for two months, when he made another brief call on December 10, confirming he was still in the CID building.
The CID building has an ominous reputation in Bahrain, known as a place where confessions are coerced from detainees, a place to fear, a rights-free zone. Those interrogated there tell credible, consistent accounts of ill-treatment, abuse and torture.
Last year human rights defender Hussain Jawad was detained there, also after an early morning raid on his home by masked men. He told me how he was tortured at the CID and kept incommunicado for long periods, denied access to family or a lawyer. When he finally appeared at the public prosecution office his lawyer told me he had been ordered by the CID not to mention the torture or they would "take him to hell and back".
Bahrain's security forces deny these charges of course, much as the Bahraini official who told me in May 2011 that no-one in the country had been arrested by masked men or without a warrant. It was happening then and it's still happening now.
We don't know exactly what's happening to Abbas, but we know it's happening in secret and that his family are worried. So worried they went to the country's Ombudsman's Office on December 6 to file a complaint and to ask that they and his lawyer be allowed to see him. They say the office told them they can't get involved because the case is being handled by the public prosecution, which raises the question of how effective the Ombudman's office - often touted by the government as evidence of reform - is really being.
In June 2016 the U.S. State Department finally produced its assessment of how far Bahrain had reformed since 2011, an assessment requested by Congress. The report said "We [the State Department] assess that the Ombudsman's Office is able to operate independently from the MOI hierarchy and control its own operating budget". But it doesn't seem to be able to help in cases where detainees are held incommunicado for long periods.
Abbas's sister Fadila told me she's made repeated visits to the public prosecutor's office for information and to the CID building to ask about Fadhel but has never been allowed to see him, just told that the investigation against him is still ongoing. She says one CID officer met her requests with a dismissive "No-one can do anything to us," and that a CID official confirmed to her on December 14 that her brother was still there.
It's three weeks since the family last heard from him, and they're understandably imagining the worst. Three weeks from now Washington gets a new administration and Congress. They'll have to take a fresh look at the U.S. government's relationship with Bahrain, how its military ally has failed to address grievances likely to fuel instability, how its ruling family is getting close to President Putin, and how masked men still raid homes in the middle of the night, abduct and swallow men into incommunicado detention.
Calling all HuffPost superfans!
Sign up for membership to become a founding member and help shape HuffPost's next chapter
This post was published on the now-closed HuffPost Contributor platform. Contributors control their own work and posted freely to our site. If you need to flag this entry as abusive,
send us an email
.