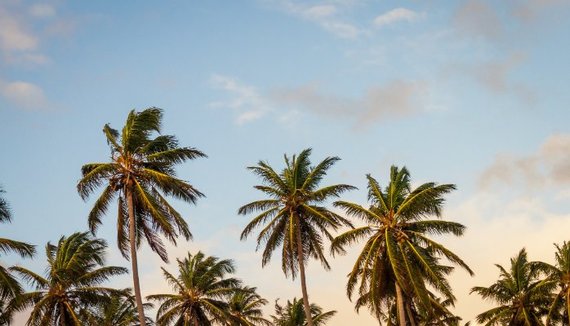 The digital world seems to support a whole host of freelancers and I thought it would be great to get in on that. Companies such as Buffer and Treehouse fascinated me. People were earning a living whilst working from anywhere in the world! After travelling a little through South East Asia before University, I got the travel bug and I've long had ambitions to head back there. However until now it seemed the only way to do that was by saving up, going "backpacking" for a set amount of time and then heading back to reality. But what if I could work whilst on the move? Soaking up exotic destinations whilst working from my deckchair on the beach? That's the sort of stuff dreams are made of, and I wanted to make it a reality. I'm still getting to grips with trying to live whilst on the move but here are a few of my findings so far ...
You don't have to be a developer to earn money remotely
The internet is awash with remote developer jobs. I even tried to learn how to code on Treehouse and Code Academy before I left London to get around this. I learnt a lot and developed a really strong understanding of what goes into the development process but the truth is, I'm just not that interested in coding at a professional level. It doesn't excite me enough to pursue it as a career.
Exploring the world of online employment though brings up some interesting results. PeoplePerHour and Elance are prime examples of marketplaces where the online hustle can be seen in the open. Looking at what others were making money from online encouraged some deep reflection on what exactly my skill set is. I'm an honours graduate in Anthropology from a top UK University, why wasn't I using this to my advantage? It took some time to actually understand that I had plenty of marketable skills.
It's difficult working whilst everyone else around you is on holiday
The beers are flowing, the music's blaring and good-times are being had all round. However, you better not get carried away, you've got work to do. This aspect of remote working sucks. It is a huge problem that's tough to overcome.
It's a bit of a catch-22. It's tough connecting with people here because they have different aims to you. You have the tourists who are here for their two weeks of sun who just can't understand how or why you'd work here. Then there are the backpackers, living on a meagre daily budget, staying in sub-par hostels and who are all about the "good vibes" without a worry in the world. It's difficult to relate.
A lack of high speed internet is a constant worry
My Macbook Air is my new workspace. Without internet connectivity, your money-making abilities are severely limited. Walking out of the airport terminal in Bangkok, the first thing I did was buy a local sim loaded with plenty of data, just in case the WIFI was non-existent. Luckily so far this hasn't been an issue if I'm honest. Asia's internet infrastructure has come on leaps and bounds over the last few years and in major cities it rivals speeds in Europe. It's been a huge shock that even out on the islands, it's not terrible. I even found some 20mb internet in a place I was staying on the tiny island of Koh Tao. Although it didn't stay that way for long, it still did happen!
Working from the beach is possible, but not sustainable
It sounds idyllic, the turquoise water in eyesight and the warm breeze passing by. You will work harder right? Wrong. After trying to work on the beach a couple of times, I've found it is possible, but not usually as pleasant as it sounds. With beaches come people and with people come distractions. When you are constantly faced with others relaxing it's a bit of a de-motivator.
The humidity and 35 degree heat sounds great, but when you're sweating profusely, work is the last thing on your mind. Air conditioning is my friend here. The cold air keeps me awake and dispels the lethargic tendencies I have. The sandflies/mosquitos/general bugs are not and will annoy the hell out of you. Have you ever got sand underneath your keyboard? It's not ideal.
Time management is the most valuable skill I have
There are temptations all around you here and no one to tell you what to do. Your time is your own and it would be easy to take time out and put the work off. At the moment I'm in an exotic part of the world, but I need to be disciplined. When you need to work, you need to work. I've had to adjust to tackling things head on a little more, procrastination is not going to help me now.
In the same breath though, time has to be taken for exploring. It's difficult to ease up on yourself, but one of the reasons I left the office environment was to have a better quality of life. I'm in a tropical paradise and it would be a huge shame not to explore whilst I'm here. I'm conscious I need to switch off from work and just enjoy life from time to time.
Working remotely is hard. But there are some huge rewards to be had by doing so. I'm seeing the world and developing a better quality of life as I go, and for that reason I think making the move is the best thing I've ever done. Family and friends looked at me funny when I told them my plans, but it's all been worth it so far. I've got more time to explore my passions and develop different skills. Although I can't wait to see what the future brings, I'm increasingly enjoying the present more and more, which is all I ever wanted.
---------------------------
If you would like to follow what I'm up to, check out my personal site - www.blakemoore.co