The Washington Post recently ruffled feathers in Hawaii for what some perceived as a mocking and condescending tone regarding the Aloha State's hopes for a beachfront presidential library.
In a Dec. 12 blog post, WaPo's Jaime Fuller summarized the proposed designs for President Barack Obama's library, which the University of Hawaii is vying with three other schools to host. Fuller wrote of Hawaii's efforts: "They want to make sure you know that they want to build the first ever presidential library on the BEACH."
In response, Kam Napier wrote at Pacific Business News: "It's hard to stomach the condescension on display in snark like Fuller's when we know firsthand the talent, intelligence, ambition and commitment of Hawaii people who try to make things like the Barack Obama Presidential Center happen."
Competing against two Chicago schools as well as New York's Columbia University, UH is considered the underdog to host the Obama library. But with the president and his family currently spending their seventh straight holiday vacation in the islands, it's hard to deny the president's emotional ties to the state where he was born and where he spent most of his childhood and adolescence. As Michelle Obama once said, "You can't really understand Barack until you understand Hawaii."
Here are three things about the president's boyhood home that give every appearance of having helped him become the man he is now.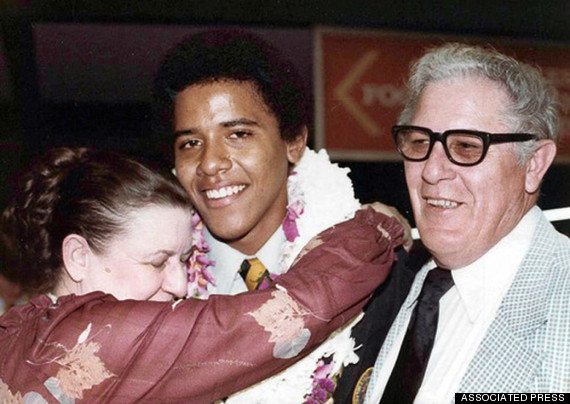 Obama in 1979 during his high school graduation in Hawaii with his maternal grandparents, Stanley Armour Dunham and Madelyn Payne, both natives of Kansas.
There is no ethnic majority in Hawaii. Instead, you'll find a melting pot of diversity, including people of Filipino, Native Hawaiian, Japanese, Samoan and European descent. Hawaii has the highest percentage of multiracial Americans and the lowest percentage of white Americans of any state in the country.
As a multiracial child himself, Obama found comfort growing up amid Hawaii's diversity. "No place else," he told a Honolulu audience in 2004, "could have provided me with the environment, the climate, in which I could not only grow but also get a sense of being loved. There is no doubt that the residue of Hawaii will always stay with me, and that it is a part of my core, and that what's best in me, and what's best in my message, is consistent with the tradition of Hawaii."
Two decades after he graduated from Honolulu's Punahou School, one of the most prestigious private schools in the state, Obama wrote in the school's magazine: "The opportunity that Hawaii offered -- to experience a variety of cultures in a climate of mutual respect -- became an integral part of my world view, and a basis for the values that I hold most dear."
The state operates on island time.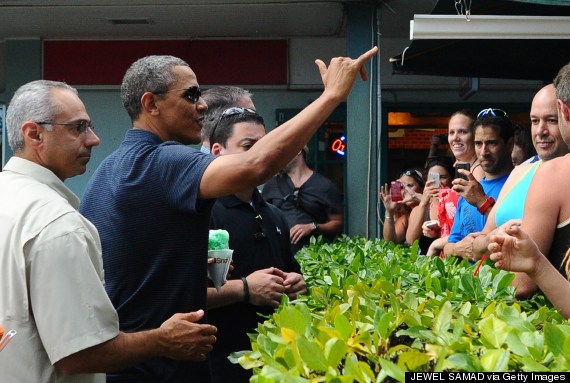 President Barack Obama waves a shaka to a crowd after buying 'shave ice' from Island Snow at Kailua Beach Center in Kailua, Hawaii, Dec. 31, 2013.
You know those long pauses in Obama's cadence? His slow and measured decision-making process? Some would argue it's all a result of growing up on island time. Life slows down in Hawaii -- the culture puts a high value on thoughtfulness and savoring the moment.
This is most noticeable in day-to-day interactions, when Hawaii locals take their time and "talk story" -- a local practice that emphasizes meaningful conversations, sharing stories and ideas, and simply spending more time with one another. When disagreements arise, Hawaii residents often use a process called "ho'oponopono," which relies on discussion and forgiveness to resolve conflicts.
Obama is known for his tendency to slow down when making big decisions, and for his preference for carefully considering and talking through all sides of an issue -- habits that are familiar to many in the Aloha State.
The aloha spirit is real.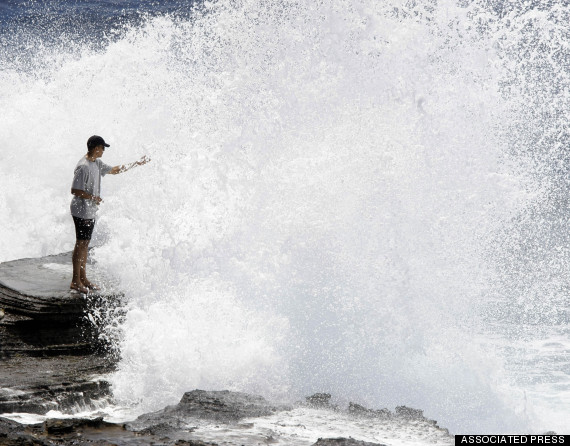 Democratic presidential candidate Sen. Barack Obama (D-Ill.) throws a lei at the point where he scattered his mother's ashes in Honolulu, Thursday, Aug. 14, 2008.
"I always remember the regent's axiom: a leader, he said, is like a shepherd. He stays behind the flock, letting the most nimble go out ahead, whereupon the others follow, not realizing that all along they are being directed from behind."
One could just as easily call this style "leading with aloha." The aloha spirit is often characterized as a warm and fuzzy feeling of good will, but in the political sphere, it has real and practical implications.
"You go to a rally and the politician wants to hang in the back of the crowd," Burris told The Washington Post in a 2009 interview. "He doesn't think he should be the star of the show." (For an example of this, look no further than Hawaii Gov. David Ige [D], whose low-key inauguration speech earlier this month was a model of how Hawaii politicians are expected to act.)
The combative culture of Washington, D.C. may have rubbed off on Obama somewhat, but his most common mode is still one of calm, even passivity, as we memorably saw during the 2012 presidential debates. The past six years have seen plenty of periods of heightened emotion in America, but the president's reputation for coolheadedness remains intact.
"That's Hawaii," Neil Abercrombie, a former Democratic governor of Hawaii and an old friend of Obama's father, told The Washington Post in 2009. "You take negative energy and you process it through you and it comes out as positive energy."
Before You Go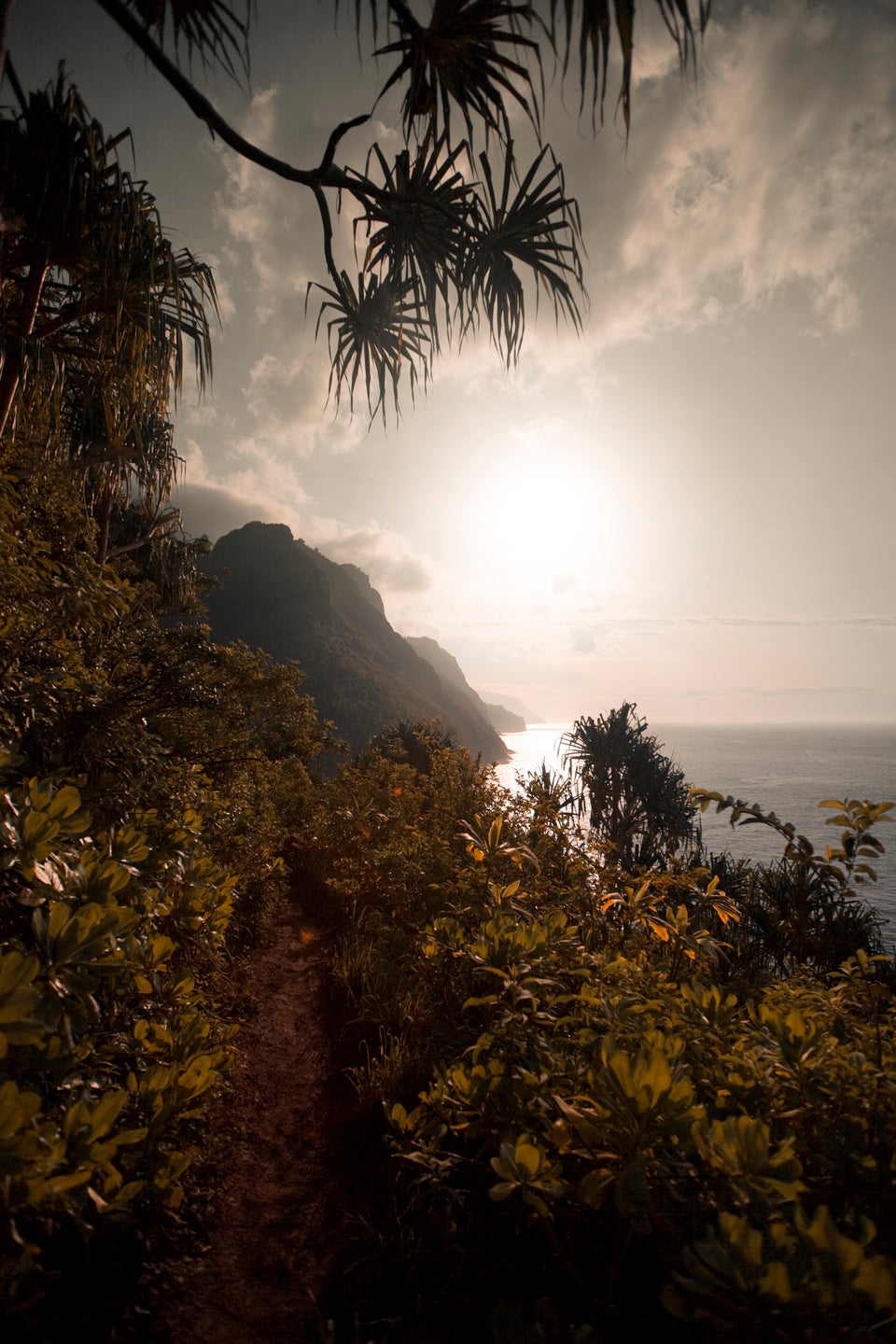 Hawaii In Photos