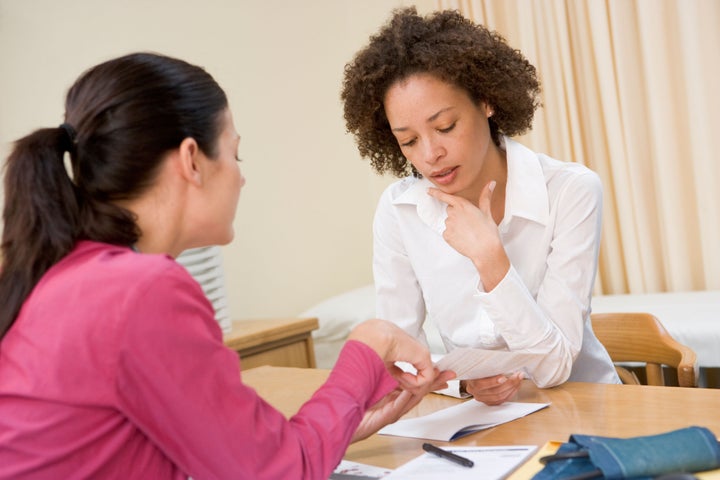 Much was made of the size and complexity of the Patient Protection and Affordable Care Act when President Obama signed it into law in 2010. But now that the Supreme Court has upheld much of the act's constitutionality, it's a good time to review key provisions that have already gone live and to plot out what's expected to happen in the next two years.
This landmark legislation has several key goals:
Provide access to affordable health insurance to tens of millions of Americans who currently cannot afford coverage or who don't qualify because of preexisting conditions.
Phase out annual and lifetime insurance payout maximums to ensure continuous coverage for people with catastrophic illnesses.
Boost patient health by expanding free and low-cost preventive care offerings.
Lower overall costs by cracking down on Medicare fraud, instituting standardized billing and electronic records exchange, and making insurance companies disclose how much of premium dollars are actually spent on medical care vs. administration.
Changes already in place include:
Children under 19 cannot be denied coverage because of preexisting conditions.
Adult children may remain on their parents' medical plan until they turn 26, regardless of where they live, or their dependent, income or marriage status. (Their spouses and children don't qualify, however.)
Plans cannot cancel coverage if you become sick or made minor or inadvertent mistakes on your application that only later came to light.
Lifetime insurance maximum payouts were eliminated. In addition, annual coverage limits are being phased out. Effective September 23, 2012, the annual limit increases to $2 million.
All new plans now must provide certain preventive services for free, such as mammograms, immunizations and colonoscopies. To learn more, click HERE.
People who've been refused insurance because of preexisting conditions may now be eligible for coverage through a "high-risk pool" program. Go to the Preexisting Condition Insurance Plan website for information and to apply online; or call your state's department of insurance.
Medicare Part D participants who reach the infamous doughnut hole now receive a 50 percent discount on brand-name prescription drugs -- 14 percent on generics. (These discounts will gradually increase until 2020 when the doughnut hole will disappear.)
Many small businesses are eligible for a sizeable tax credit for providing employee medical insurance. To learn more, click HERE.
(Note: "Grandfathered" plans -- those that already existed on March 23, 2010 -- have until 2014 to make many of these changes; however, they lose grandfathered status if significant plan changes are made, such as cuts in benefits or increased copayments, deductibles and premiums.)
Many core features of the Affordable Care Act won't take full effect until 2014 and details are still being finalized, but here are highlights of what's expected to happen between now and then:
By August 1, 2012, insurance companies that didn't spend at least 85 percent of 2011 premium dollars for large group plans (over 50 employees) on medical care must refund the difference, through refund checks or discounted future premiums (80 percent for individual or small group plans).
By October 1, 2012, plans must begin adopting rules for the secure electronic exchange of health information -- this will reduce paperwork, costs and medical errors.
By January 1, 2013, new federal funding will be in place to state Medicaid programs that choose to cover preventive services to patients at little or no cost. Also, primary care physicians treating Medicaid patients must be paid no less than 100 percent of Medicare payment rates.
By October 1, 2013, states will receive two additional years of funding to continue coverage for children not eligible for Medicaid.
Effective January 1, 2014, most key provisions will be in place. For example:
Individuals and those whose employers don't offer health insurance will be able to buy it directly from state-based Affordable Insurance Exchanges, which will offer a choice of health plans that meet certain benefits and cost standards. Subsidies will be available to those with limited incomes.
Most who can afford basic health coverage will be required to obtain it or pay a fee to offset the costs of caring for uninsured Americans. (This was the key issue being challenged before the Supreme Court.)
Refundable tax credits will be available to those earning between 100 and 400 percent of the poverty level to help pay for affordable insurance. They also may qualify for reduced copayments, coinsurance and deductibles.
Annual coverage dollar amount limits will be prohibited.
Along with children, adults will no longer be refused coverage due to preexisting conditions.
Insurance companies will no longer be able to charge higher rates to individuals and small groups due to gender or health status.
The small business tax credit will increase from 35 to 50 percent of the employer's contribution to employee health coverage (it increases from 25 to 35 percent for nonprofits.)
For a more comprehensive roll-out overview, visit the government's timeline.
These are only a few of the many health care changes we'll see as a result of the Affordable Care Act. To learn more, visit HealthCare.gov. Another good tool is AARP's web-based Health Law Guide (available in English and Spanish), which generates a personalized report outlining coverage available based on a brief series of questions you answer.

This article is intended to provide general information and should not be considered legal, tax or financial advice. It's always a good idea to consult a legal, tax or financial advisor for specific information on how certain laws apply to you and about your individual financial situation.