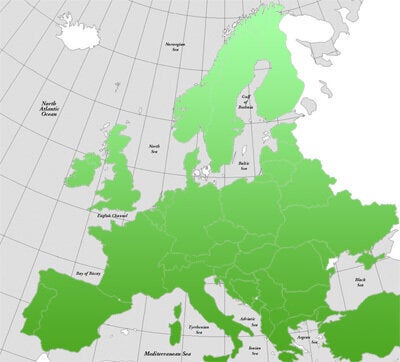 Estonians are fond of quoting Hemingway: "In every port in the world, at least two Estonians can be found." I was fairly well informed about Hemingway, but I'd never heard that before I first came to Estonia. Visiting the United States, I tried out the quote on an officer of the Hemingway Society. He shot me a look like I'd asked something petty, like what brand of deodorant Hemingway used. "I don't believe Hemingway remarked on Estonia," he sniffed. "But I suppose it's possible. Hemingway said a lot of things."
A few years later, an Estonian editor pointed out the specific passage in To Have and Have Not. Needless to say, I was a bit embarrassed by my own ignorance, as well as that of the Hemingway Society man. But, in fairness, perhaps it's not right to expect an academic to know every sentence from every Hemingway book. Especially when the phrase comes from a book that Hemingway himself is said to have called "junk." And if we want to split literary hairs, the Estonian-language version of Hemingway isn't exactly accurate. Still, these are all excuses. The fact is: Hemingway wrote about Estonians.
Estonians may be tempted to scoff at the ignorance of Americans, but better they use it to their advantage. Despite Hemingway's contribution, Estonia is so little known you could say most anything and westerners would have to allow for its possibility. For example, Faulkner said that if he couldn't live in Mississippi, Estonia would have been his home of choice. James Joyce said that Estonians are better drinkers than the Irish -- "and they know how to take a punch, too." Joseph Conrad lived on Vene Street for a few years, when he still went by Jozef Teodor Konrad Nalecz Korzeniowski.
Estonian taxpayers have spent millions behind the inane slogan, "Welcome to Estonia," but what the nation really needs are better storytellers. Who would better represent Estonia: An attractive but forgettable blonde who smiles and says "Welcome," or an "event of nature...face scarred by salt and burning wind...a statue sketched in a rough rock"? That's Hemingway in the words of Yevtushenko. And I didn't make that up.
Estonia's President Toomas Hendrik Ilves strikes me as someone who has perfected the art of story telling about Estonia. I imagine him in his Columbia University days, in the darkest corner of an uptown bar, through a curtain of smoke from stinky European cigarettes, telling American coeds about his family's castle in Estonia. He would describe -- with affected accent -- the magnificent driven hunts where gentlemen afield drank claret from silver cups and his days riding a white steed through dewy fields to supervise serfs bringing in the harvest. That's an Estonian image to bring tourists. It's far more romantic than the actual toil and suffering. And it's far more compelling than "Welcome."
Some years ago, my wife, Janika, was on a Europe-bound flight with a CIA agent seated next to her. He was an advance man for John Ashcroft, preparing for the American Attorney General's visit to Moscow. The man claimed to be of Lithuanian origin. The agent was pleased to learn that Janika was Estonian, but as the conversation progressed, it became clear the agent knew very little about Estonia or Lithuania, either one. "Now just where is Estonia?" he finally asked.
Janika, not one to suffer the fool, answered with a deadpan "Africa."
"Of course Africa," replied the CIA man, "but where exactly?"
I've read that Estonia is preparing to spend more than ten million euros over the next several years to promote Estonia's image abroad. I hope they'll release their inner storyteller and come up with something more riveting than "Welcome." After all, we've got all the props -- castles, ruins, medieval cities -- to stage a romantic play about dispossessed nobility. And if Estonians are reluctant to join in the production, perhaps President Ilves might agree to reprise some of the roles he used to play in that smoky corner of his favorite Manhattan bar? "Oh, yes, my dears, zis scar on my left cheek? It is from a duel with Vivonne de la Châtaigneraie, zee greatest swordsman of France..."
Estonians can put ten million euros behind saying "Welcome" if they want. But I favor crafting a story worthy of Hemingway. The West will swallow it whole. After all, Hemingway said a lot of things.
REAL LIFE. REAL NEWS. REAL VOICES.
Help us tell more of the stories that matter from voices that too often remain unheard.