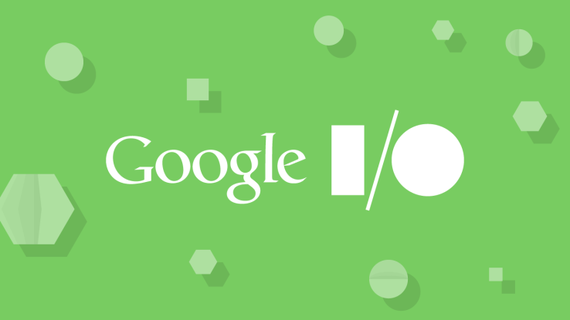 A tradition founded in 2008, the Google IO is an annual software development conference held in San Francisco, California where each year, the multinational company behind Android, Chrome and the famous search engine casts lose its magic casket full of plans for the upcoming year. This year, the Google IO is to be held on the fateful day of May 18, and as I sit just 30 minutes away from its scheduled commencement, here are my best predictions on what to expect from IO 2016 this year.
The Future of Android
Predicted to be the next big revelation in the world of smartphone OS since
,
has already had its developer preview released two months before the IO Conference. Fans, however, are itching to hear more of the fuzzy details, such as new features and a confirmed shipping date. Some of the new features to be expected include built-in splitscreen, improved battery saving, a better notifications tab and integrated virtual reality support for all Android devices. Also to be revealed is Android N's actual name, though I sincerely hope it's not Nuggets.
Virtual Reality and Google
With the release of the magnificent Oculus Rift, VR is the new trend these days. And indeed, tech's biggest giant will be sure to scoop in on the action as it announces some of its biggest plans with virtual reality this upcoming year. What plans, you ask? Well, predictions include Google's very own virtual reality headset, a cool version of
to run on it and more. IO 2016's schedule reveals that VR is going to be a big deal in this year's software development conference, and I just can't wait to see Google live up to its promises.
More About Smart Cars
After its well-publicized deal with Fiat-Chrysler, Google's Smart Car innovation seemed to have taken the quite road. What better way to bring it back in the headlines than to give attendants a preview of what Google Auto is truly capable of? In case you are one of the lucky few who get to attend the conference first hand, be pleased to know that predictions say that Google will probably allow you a chance to ride in one.
Wearable Androids
Ever since it was first announced two years ago in yet another IO Conference,
has taken the slow way, much to the annoyance of excited fanfare. People are even saying that Android Wear is becoming stagnant, which is why Google has scheduled a section of the Conference titled: "What's new in Android Wear". While there aren't any clever predictions as to what these revelations might entail, we are all hoping for something really exciting.
Project Tango
In case you are not aware,
is Google's codename for the monumental expedition to bring features like motion tracking, depth perception and area learning to smartphones, giving them the ability to perceive the world around them without prominent external sensors. While much isn't known yet about a large-scale public unveiling of Project Tango for the common masses, IO 2016 does raise one's hopes.
From the look of things, the IO Conference will probably be on the wraps by the time this article goes live. What are your conclusions from this year's IO Con? Are you excited for Google 2016? Can't wait to hear from you in the comments!
Psst. Check out this cool infographic on Australia's political climate based entirely on Google Search Results.
Calling all HuffPost superfans!
Sign up for membership to become a founding member and help shape HuffPost's next chapter