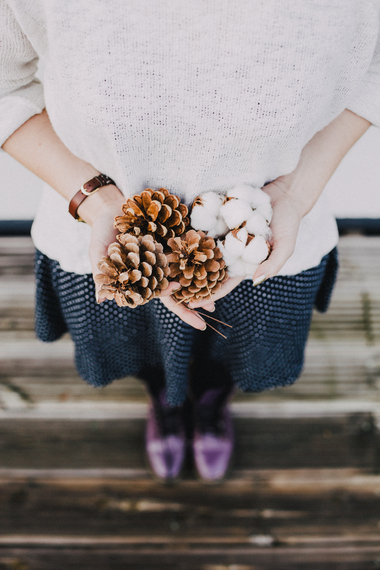 I'm going to share with you a very vulnerable post.
As 2015 is upon us, I've been thinking not so much about what I want to do this upcoming year but about the kind of person I wish to be.

I know some people rebel against setting intentions and goals thinking that they never work, so what's the point?

And I know that there is a lot of information out there about "How to Start Off the New Year Right." This can feel extremely overwhelming. But personally, I love this stuff!

I love the New Year because I love the idea of possibility. Of new beginnings.

At the start of the year I'll share some of my favorite moments from 2014, what I've been able to manifest in my life, and exercises for you to ring in 2015 with more hope and possibility.

But for today, I want to tell you about what I don't want and who I don't want to be.

1. I don't want to compare myself to others.
Comparison is the thief of joy.

It really is. Any thought you've had of doubt or comparison I can promise you I've had myself. While over the years I've learned to quiet this voice, starting a business can make it sneak up on you in ways never prepared for.

I've allowed myself to get swept away in this at times, and in doing so it's stifled my true, authentic voice. It's a brave and terrifying thing to put yourself out there and to speak with your true voice (whether you're a CEO, a writer or a mother), because doing so can stir that whisper inside that quietly says "you're not good enough".

So in 2015, I am no longer willing to tolerate these lies. I'm going to stop allowing comparison to steal my joy and kill my creativity.
2. I don't want to care so much about what others think.

Now, I feel like I'm fairly good at marching to the beat of my own drum. But let's face it, we can all sometimes care a little too much about what others think.

The first email newsletter I ever sent out was on March 27th, 2013 to 36 people. Today, I'm writing each email to about 4,000 people. I'm still in awe and deeply thankful for this incredible growth.

It has also made me more concerned about how and what I write.

I care deeply about what my readers care about, which is why I invite you to write to me with your article suggestions. I try to touch on as many of these as possible. But I also care about what I want to write about. Sometimes I just want to share with you something that moved me, or a conversation I had with my husband or an article I read that I just had to tell you about.

I want to step into greater acceptance of what is, without any fear or filter of what I put out into the world; to bare my heart in ways I've never dared.
So with all that being said, in 2015 my openness with you will continue to unfold as I take the conversations even deeper. I will be more raw, authentic and exposed in new ways while trusting my own voice.

I'll speak to the pursuit of happiness, manifesting, self-love, relationships and share a few recipes from my kitchen.
If you're in for the ride, I welcome you with open arms. We're all in this together.

Richard Bach has been quoted saying, "we teach what we most need to learn."
Let it be said here: these words, my work, the Crazy Wild Love Academy, continues to be my own healing, just as it may be yours. I'm right here with you, doing the best I can.

Your voice is no less important than mine or anyone else's here. I invite you to share your voice in the comments -- it's a great place to get support.

Now from my family to yours...

We wish you and your family THE most incredible holiday season and a truly spectacular New Year!
Like this post? Click here to receive your copy of Alexis's FREE Digital Book!