This was not the first time that I was traveling overseas, but it was certainly a different approach I was taking to travel abroad. It's been awhile that I have been listening and reading about the concept of voluntourism, and how it has been changing the experience of traveling international. So, amidst everything I finally decided to experience this intriguing way of traveling and chose one of my favorite destinations abroad; India.
During my reads and research I had learnt that the best way to volunteer abroad is by going through a professional placement agency, as they know it the best and make all the arrangements for you. I looked for the one that would suit my requirements (and budget as well) the best and finally pinned down on one that looked to me the most befitting; Volunteering Solutions. Like any other smart traveler, my first step was to check the organization's credibility. During my search for legitimate Volunteering Solutions reviews, i found that they have been in this field from almost a decade. Plus the plethora of positive reviews were enough to convince me that i have made the right choice. The registration process was rather user friendly and I chose to work under the Street Children project in Delhi.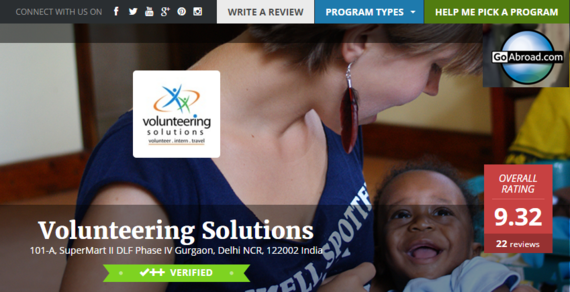 The day finally arrived, and I took off to the beautiful country of India to join my project. I, like any other traveler, was having a number of commotions regarding the project and my trip overall. India, as we all know, is still a developing country and there are sections in her society which needs a lot of support and help. And since I always had an inclination for children, I chose to help transform lives for several disadvantaged children, who are forced to live on streets. According to the statistics, there are more than 400,000 street children estimated in the country; the exact figure is unknown. So, there were a number of prejudices sprinting through my mind; such as how the condition of these children would be? They must be in really bad shape. How am I ALONE going to help make a difference? Will my 4 weeks make any advancements in these children's lives? What should be my starting approach? Etc.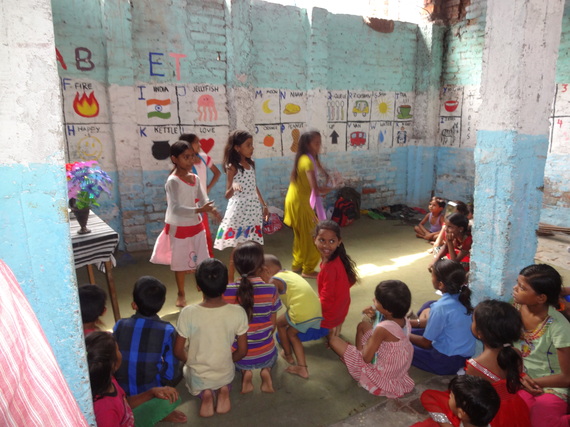 And with all these thoughts, I arrived at the IGI airport in Delhi. I was been escorted to the volunteer house by the local coordinator appointed by my placement agency, where i met other volunteers who had traveled miles from all over to come to India. But, it was only when I started with my first day of volunteer work that all my concerns and prejudices magically disappeared. What I saw was something i was not expecting at all. I met an incredible bunch of kids, living in a shelter home where they had the access to food, clothes, education, and other basic necessities. And soon I realized that it was not just me who got rid of unnecessary concerns but some of my other mates as well.
It was amazing to interact with these children, getting to know about them, their passion and objectives in life, their story of hardship and unfortunate life, and to see how strongly they had overcome all their miseries. Soon I realized that all these children were looking for was the sense of togetherness, affection, love, and care. The next four weeks, eventually, turned into one of the best lived moments of my life. I spent quality time with the kids, teaching them, interacting with them, playing games with them, and also helped with the administrative setup.
Of course, not to mention, the amazing weekend trips that were arranged by the organization which allowed me to admire one of my most beloved destination and capture its traditions and cultural nuances.
This was my bit of making life better and happier for these kids, which escalated what previous volunteers had managed to create. This was my first volunteering trip to India, and it definitely changed my perspective of looking at traveling abroad.
Related