I have been acting since I was a teenager. My first role (and first audition) was playing Theo's girlfriend Tanya on The Cosby Show. Since then, I have appeared on some of the most successful shows of our time: NYPD Blue, 24, ER, The Good Wife. I spent seven seasons as Deputy Kenya Jones on HBO's True Blood and have worked on the Netflix show, Orange Is The New Black since it began. I remember the day I got the script. The scene was the one in season one, episode three where Sophia tells Crystal she is becoming a woman, and Crystal helps her husband-turned-wife dress into woman's clothing for the first time. Netflix was known mostly for streaming movies. But the uber creative Jenji Kohan was at he helm; Jen Euston was casting (I always thought she had great taste in projects) and the incomparable Jodie Foster was directing. Most of all, though, the role of Crystal Burset was unlike any other I had ever seen on television. We would explore a complex relationship under the light of a most extraordinary circumstance shedding light on issues of a group rarely explored in media in a mainstream way: the transgender community. I was in. I remember thinking, "Gosh, I hope someone watches it."
But really, I was just happy that they picked me.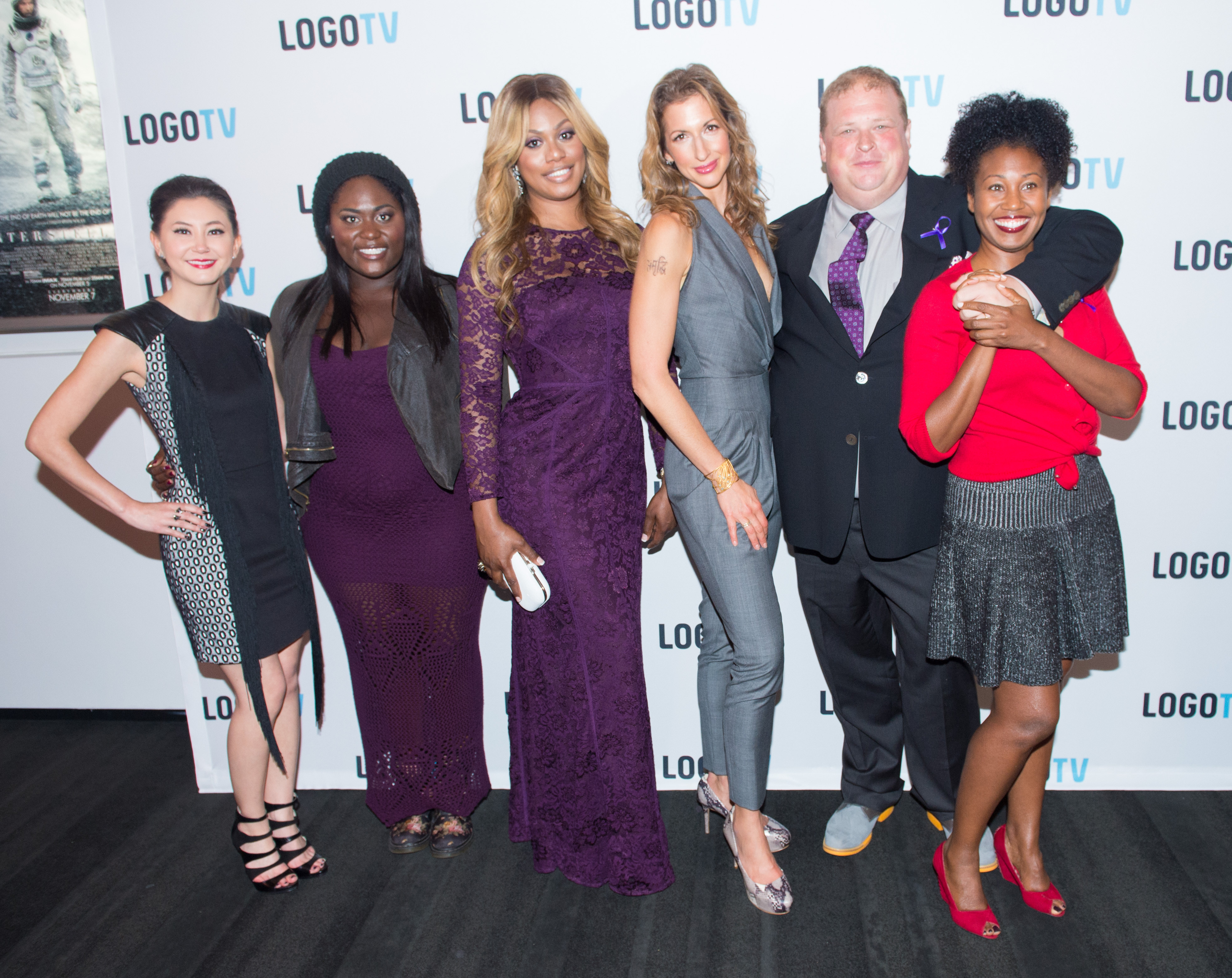 Photo: Scott Roth/Invision/AP
Crystal has been steadfast in her devotion to her family and goes beyond the call of duty this season to get Sophia out of solitary, going so far as to stalk Caputo at his home and open a legal case against the MCC. All while taking care of a son who is on the brink, having her home almost go into foreclosure, and being shunned by her mother.
My life is different -- very different -- from Crystal's. I am a single woman who has been engaged three times. Yes, you read that right. Three! All nice guys, but, ultimately, not ones I really wanted to spend the rest of my life with. I have no children, but I do have a dog that I love (hi, Macarena!) My private life is very simple and quiet while my professional life is loud, extreme and deeply fulfilling.

My life is different -- very different -- from Crystal's.

I've always believe a character comes to an actor at a precise time in the actor's life, with something to teach hime/her. Here are three things I learned from playing Crystal Burset:
COMMITMENT: Ah, the "c" word. I am a very determined and focused person who is good at achieving goals -- even if they take longer than I'd like. I tend to wanna bolt to the exit door, though, whenever I find myself in dramatic situations (I abhor them. And yes, I am an actress! The irony is not lost on me here!) Crystal finds herself in an extreme circumstance, yet she stands by Sophia's side. I've learned a lot about the value of commitment from Crystal. Her willingness to stand by her spouse's side is, arguably, the roughest time in their marriage is beyond admirable. It's almost saint-like. But you get the idea that Crystal is not necessarily a saint, just a woman who makes strong, compassionate choices -- ones that are right for her -- despite what others may think. In my own life in terms of relationship, I will vocalize grievous things once, maybe twice. I am not a yeller or a screamer, so I am often surprised when mates are surprised I've used the exit door on the third take. I am breathtakingly great at exiting; but staying? Oy. Not so much.
LOVE: I am a heterosexual woman. The relationship between Sophia and Crystal illustrates beautifully that love has nothing at all to do with gender. Nor does it have to do with race, education, class, economics or the other myriad things we human beings devise to keep us apart from one another. Love is love. It's a wonderful thing. Period, that's all.

The relationship between Sophia and Crystal illustrates beautifully that love has nothing at all to do with gender.
GRATITUDE: In season two, Sophia correctly intuits that Crystal likes her Pastor in a romantic way and, after some struggle, she gives Crystal permission to date the Pastor. Crystal is able to receive Sophia's blessing -- she says "thank you" -- which allows her to continue to live her life despite the fact that her spouse is incarcerated. In my own experience, the power of these two words cannot be underestimated in this life -- it gives you a sense of peace and the humility that lets you know that no man is an island, and that nothing is done alone -- even if it feels like it sometimes. Gratitude may well be the key to happiness.
I have no idea what will happen between Sophia and Crystal in the coming seasons. Playing her has been one of the great highlights of my lucky career as an actor. I've learned more from Crystal than just about any character I've ever played. And for that, I am eternally grateful.
Calling all HuffPost superfans!
Sign up for membership to become a founding member and help shape HuffPost's next chapter